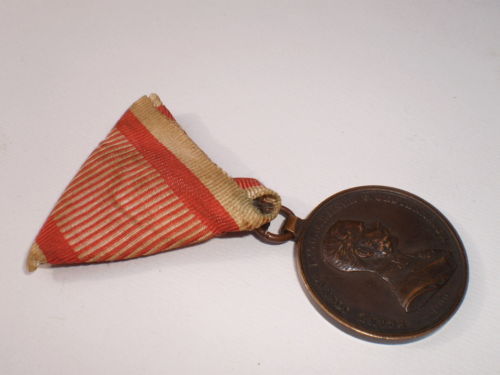 Despite the last surviving war veteran of World War One having died in 2012, memorabilia from the period passed down by relatives or friends over the years is still widely accessible today.
Medals , a great source of pride and commonly a record of outstanding achievement are one of these pieces of memorabilia that are available to buy, regardless of their potential nostalgic value.
This guide will look at how to acquire one in relation to buying on eBay; the website where the vast majority of people choose to sell military items.
World War 1 Background
* Although becoming more distant in the psyche of the country as time progresses, the Great War was a defining battle for Britain during the first part of the 20th century. After declaring war on Germany on August 4th 1914, nearly 890,000 men lost their lives in the subsequent conflict up until its conclusion just over four years later.
* The bravery of the men who took part in the war, a large proportion who unfortunately lost their lives or returned with life changing injuries, has not been lost in British consciousness; Remembrance Day is celebrated every year on November 11th at 11am - the date and time that signified the Allied armistice with Germany and subsequent end of World War One.
* Because of this, memorabilia from WWI is still popular for people to collect and not necessarily only British-issued items. Medals from the wars other combatants, such as the US, Russia and Germany are also possible purchases.
World War I Medals
The First World War was the first international battle that truly involved countries from all over the world, hence the name and why it is often referred to as the Great War. Although it will be more common to find medals issued for British soldiers, decorations from other countries can also be found quite commonly on the market.
Great Britain
There were two main categories of medals awarded to those who served for the British Empire; Campaign medals or Gallantry medals. A Campaign medal was awarded to anyone who took part in a military skirmish outside of the United Kingdom in a time of war. Gallantry medals were issued more subjectively however, and awarded to those who provided a distinguished and courageous service.
Three of the most recognisable Campaign medals were the:
- 1914 Star - around 378,000 issued for those who has served early on in France and Belgium.
- 1914/1915 Star - this was a medal issued as a progression from the 1914 star. It was for units who served between 5 August 1914 and 31 December 1915. Over 2.3 million were manufactured.
- British War Medal - a medal issued to every soldier of the British and Imperial Army who served between 1914 and 1918. Around 6.5 million were handed out.
Germany
* The Iron Cross is perhaps the most familiar of the German war medals with both first and second class issues released. Both classes were famously awarded to Adolf Hitler for his WWI service. They will bear the year they were issued (1914 for WW1 versions) and the initials of the residing monarch (W for Wilhelm II)
* Other awards such as 'The Honour Cross of the World War' - commonly known as the Hindenburg Cross - were also issued to German troops and can be often found on the market.
United States
* America joined the war late but still mobilised nearly 4 million people to fight in the conflict. US medals were issued in 1919 for anyone who completed military service until Armistice Day. They are often referred to as ' Victory medals '
* There are numerous medals that were created for American troops who served in various war theatres between 1917 and 1918 and of different ranks.
France
The French fielded over 8.5 million troops to the First World War and took the brunt of many German attacks. They issued numerous war medals for their soldiers at different ranking levels, both at home and on the battlefield.
Other nations that issued WWI medals that can be found on eBay include Russia, Japan and Commonwealth countries such as New Zealand, Australia and India.
Country Medals Conclusion
The Allied Victory Medal or 'Inter-Allied Victory Medal' can refer to one of the following World War One medals. They are were bronze with a coloured ribbon and are a popular item listed by sellers:
- Victory Medal (Great Britain)
- World War One Victory Medal (United States)
- Médaille Interalliée 1914-1918 (France)
- Allied Victory Medal (Italy)
- Inter-Allied Victory Medal (Greece)
The recipients rank, name, number and unit should be engraved into the rim of an Allied Victory Medal. Over 5 million were produced for member of the Allied forces so they are plentiful still within the current market.
WW1 Medals by Rank
* As well as searching through the different combatants of the First World War who issued medals, it is also possible to search by the different regiments who medals may have been issued to. For example, different services such as the Army, Navy and Air Forces of various countries will have released medals fitting for their own units.
* Some collectors like to group their medals by their ranking, something which can make obtaining a complete collection more realistic. Also, some maritime historians may wish to observe and obtain Navy WW1 medals to help them with a project for example.
Searching for WW1 Medals on eBay
The list of war memorabilia medals on eBay is extensive and there are many medals or ribbons that have been listed by numerous sellers. Making a search can be tricky in the fact that individuals may list a similar item in a different way. To perform the most efficient search to find the most appropriate Great War medal, taking advantage of the separate ways to find an item on eBay can be useful.
* If a specific medal is known, such as a " Belgian volunteers medal" or " German 2nd class Iron Cross medal " then typing this into the keyword search bar at the top of the page will bring up all the relevant results with this in title onto the results page.
* Alternatively, to bring up results in a particular category then use the following steps to find the most suitable World War One medals.
- Firstly, from the eBay home page go in to the Collectables category section.
- Then find the following category labelled 'Militaria.'
- There will be the chance now to select between an Era and Conflict. Either pick ' 1914-1945' from the Era section or choose ' World War I (1914-1918) ' from the Conflict section.
- Now select what type of memorabilia is preferred which in this case will be ' Medals and Ribbons.'
- This should bring up all the world war ones that have been listed within this category.
* To differentiate between even more preferences then use the menu bar on the left-hand to select the country of origin and army rank for which the medal was issued. It is also possible to select either Auction medals or those available through the Buy It Now facility.
Further Tips for Shopping on eBay
Know the Market - Bidding for WWI medals should be done with prior knowledge of how much to be paying before-hand. Do research from specialist 20 th century or World War websites about the worth of certain medals and their historical value. It is also possible to view a list of all the completed medal listings that have sold in the previous 15 days.
Set a Budget - When a reasonable figure has been established for how much to pay then set a maximum price for how high you will go to; this is especially important if entering an auction. Don't feel pressured or let a personal desire to win them item encourage you into paying more than can be afforded.
Review the Item - Ensure to read the item's description as carefully as possible and check if the medal is exactly what is required. Also look at the postage and payment details for such aspects as if the seller accepts the preferred payment method.
Check out the Seller - To provide peace of mind about making the transaction then check the seller's history and their feedback rating in particular. If there are a lot of negative comments or they have only made a limited amount of sales, then proceed with caution.
Ask Questions - If worried about the quality or authenticity of the medal then eBay provides the chance to ask the seller a question. Once on their profile then find the 'Contact Member' link on the left-hand side of the page.
Conclusion
* The enormous scale of the First World War placed pressure on human life in a way it has never experienced before; it involved combatants from all corners of the globe and utilised modern technologies to make killing more efficient.
* Because of this, millions of lives were lost and many more were injured or affected directly by the consequences of war. Issuing medals was one way Governments tried to thank its troops, many of which can still be found today on the market.