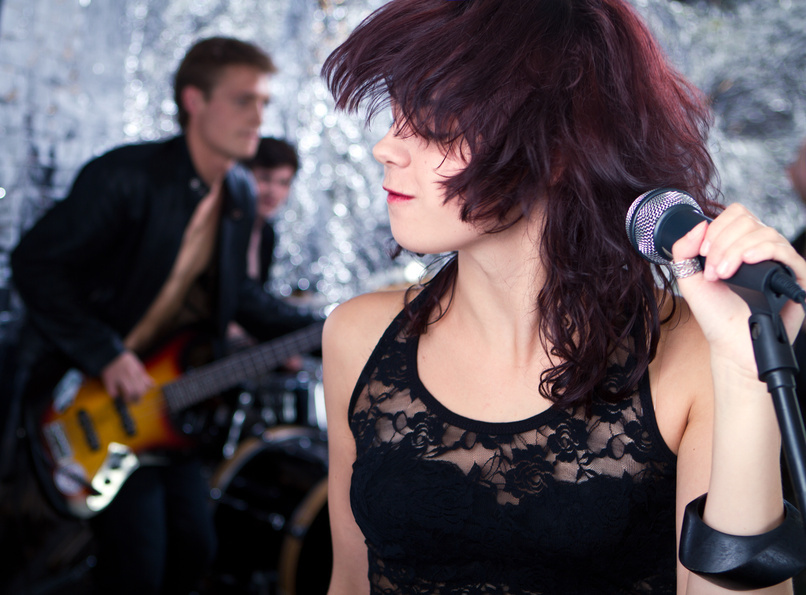 Located in South West England, Bristol is known primarily for its thriving music scene. With so many homegrown bands that have achieved international success, it is no wonder that so many people travel to Bristol to experience the city's unique music scene firsthand. With over 400,000 inhabitants, Bristol is not only famous for its music but also for its films. In fact, the PRS of Music declared Bristol to be the most musical city in all of the United Kingdom. Additionally, the city was also a contender for the European Capital of Culture in 2008.
For many music enthusiasts, Bristol is a haven for undiscovered music and intense creative collaborations. This is why it is important for those who are serious about exploring the Bristol music to know the various music venues in the area. Whether in the area for a short break or for a long vacation, it is crucial to know the location of the different Bristol music venues as well as their specialty. For the newbies, visiting the various venues is more enjoyable when there is a basic grasp of the Bristol music culture and the famous acts that have emerged from it.
Bristol Music Venues
Bristol residents, otherwise known as Bristolians, enjoy a vibrant nightlife mainly because of their talented local acts. Whether these are bands, duos, or solo acts, folks like those mentioned in the chart below may be found playing gigs in the following venues.
| Music Venue | Location | Description |
| --- | --- | --- |
| Thekla | The Grove, East Mud Dock | Music venue on a Baltic coaster; formerly called "Old Profanity Showboat", established in 1983; showcases a lot of independent music; unique atmosphere; street parking; has outdoor seating; capacity of 400 people |
| Cube Cinema | 4 Princess Row, Kingsdown | Volunteer-run microplex cinema; also hosts live music nights; eclectic programmes with non-mainstream music; offers outdoor seating |
| The Louisiana | Bathurst Terrace | Small and intimate gig venue; known to play famous acts before they were discovered; typically plays indie alternative music; must-see for the music enthusiast; eclectic programmes; has outdoor seating |
| The Farm | Hopetoun Road, St. Werburghs | Bohemian pub; broad entertainment selection; has a yearly festival; hosts live music events; friendly atmosphere; street parking; outdoor seating |
| The Old Duke | 45 King Street | Known for dixies, jazz, funk, folk, and the blues; English pub; small intimate setting; has open mics; legendary pub; holds yearly jazz festival; has outdoor seating |
| St. George's | 5 Great George Street | Old church turned performance centre; great acoustics; beautiful architecture; typically plays classical music; showcases eclectic music such as jazz, folk, and world music from time to time; unique acts; has street parking |
| Trinity Centre | Trinity Road | Converted church similar to St. George's; known to play house, techno, reggae, cabaret, dubstep, rock, and a wide range of music; features international acts; great acoustics; capacity of 800 people; outdoor seating; on-site parking |
| The Golden Lion | 244 Gloucester Road | Emphasises live music with indie bands, local artists, and open mic events; eclectic range of music; has outdoor seating; sister pub of Old Duke |
| The Croft | 117-119 Stokes Croft | Features the best of Bristol's upcoming bands alongside international artists; intimate venue; Showcases music like electronica, metal, jazz, rock, and more; capacity of 225; street parking |
| Colston Hall | Colston Street | Plays rock, classical, pop, and other mainstream music; showcases more established musicians, international artists, and headline acts; great acoustics; biggest music venue in Bristol; capacity of 2,012 people; refurbished 120-year old structure |
| Black Swan | 438 Stapleton Road | Formerly known as the "The Dirty Duck"; plays electronica, dance, and bass music; off the mainstream; edgy reputation |
| The Fleece | 12 St. Thomas Street | Old intimate pub that has been known to play international artists before they were famous; caters to the alternative and rock crowd; pub to go for talented up-and-coming acts; has stage; includes outdoor seating |
| Bristol Hippodrome | 10 St. Augustines Parade | Offers shows from international artists and headline acts; 100-year old architecture; typically offers mainstream music, world music, and other popular kinds |
| O2 Academy Bristol | Frogmore Street | Previously known as the Carling Academy; capacity of 1,600 for music gigs; plays a wide range of music like punk, indie, rock, alternative, and metal from established artists; street parking |
| Anson Rooms | Queens Road, Clifton | Run by the University of Bristol Union; showcases a lot of young and up-and-coming bands and established bands; looks like a school hall; large venue |
| Fiddlers | Willway Street, Bedminster | Popular venue for established local acts; small and intimate; unique gig venue; street parking; surrounded by industrial buildings |
| The Mother's Ruin | 7-9 St. Nicholas Market | Features indie bands and DJs; has rock vibe; understated bar; outdoor seating |
These are just some of the music venues in Bristol. Choosing the music venue is often based on the kind of music enjoyed by the person. In Bristol, music venues are sometimes dedicated only to particular types of music. While there are also those that have a wide lineup of artists, at the end of the day, it is about finding a venue where one can enjoy a drink while listening to live music.
The Bristol Music Scene
Through the years, Bristol musicians have enjoyed massive success internationally. The "Bristol sound", in particular, is characterised by a slow and spaced out drum and bass that gave birth to "trip hop". Bristol music is also laced with a type of melancholic darkness that is set on a backdrop of minimal instrumentation. Many attribute this unique sound to Bristol's multicultural melting pot that merged disco music with punk, reggae, acid jazz, techno, and more. As a testament to the creativity of Bristol locals, it interesting to note that many of Bristol's musicians are also graffiti artists.
Famous Bristol Acts
There have been many famous Bristol acts since the city first made its mark. Below are some of the local artists that have put themselves on the map with their unique Bristol sound. One of the more popular bands that have achieved worldwide success is Massive Attack.
This band, which is composed of Grant "Daddy G" Marshall and Robert "3D" del Naja, is considered to be one of the pioneers of trip hop. Their song "Unfinished Sympathy" was voted to be the 10th greatest song of all time by Guardian readers. The Rolling Stones magazine also included their albums "Mezzanine" and "Blue Lines" as one of the "500 Greatest Albums of All Time." Massive Attack has also won numerous awards including a Brit Award.
Portishead is another famous trip hop band that is composed of Adrian Utley, Beth Gibbons, and Geoff Barrow. Like Massive Attack, Portishead won a Brit Award and was also included in the Rolling Stone list. Additionally, they also won a Mercury Music Prize.
Aside from having the Bristol sound, this city boasts an active jazz and blues scene. Internationally recognised musicians like Andy Sheppard, Jim Blomfield, and Eddie Martin regularly play around the Bristol area.
Shopping for Bristol Music Venue Tickets on eBay
People who plan on watching their favourite band in Bristol can now easily purchase their tickets online on eBay. Instead of having to call up ticket centres, you can purchase your concert or gig tickets in just a number of clicks. Do this by typing in the band you wish to see on the eBay search field. For example, try searching for "Micky Flanagan tickets". This should bring up some search results where you are asked to specify the event genre, venue name, event type, venue area along with the year and the month.
Aside from just the tickets to your favourite Bristol band, out-of-towners can also book their travel tickets, accommodations, and car rentals on eBay. When purchasing the items, however, it is important to evaluate the eBay seller. Check the reputation by looking at the feedback score, which should be at least 99 per cent.
If the seller has a rating lower than 99 per cent, go ahead and read the detailed transaction feedback by previous customers. By finding out what went wrong, you can make sure that the same thing does not happen to you. Consider communicating with the seller every step of the way in order to ensure a hassle-free transaction.
Conclusion
Considered the most musical place in the entire United Kingdom, Bristol is a treat for those who love jazz, blues, rock, classical, trip hop, and just about any kind of music available. There are different music venue catering to all these types of music. When it comes to small to mid-size venues, these are Thekla, Cube Cinema, the Louisiana, the Farm, the Old Duke, the Golden Lion, the Croft, Black Swan, the Fleece, Fiddlers, and the Mother's Ruin, among others. For large venues, on the other hand, there is Anson Rooms, O2 Academy Bristol, Bristol Hippodrome, Colston Hall, Trinity Centre, and St. George's, among others.
These venues have served to cultivate talents like Massive Attack, Portishead, Andy Sheppard, Eddie Martin, Jim Blomfield, and more. Those who are looking for the best that Bristol music scene has to offer should make sure to go around all these venues. Buying tickets on eBay makes it easier to book in advance and make sure that one has tickets for the show.