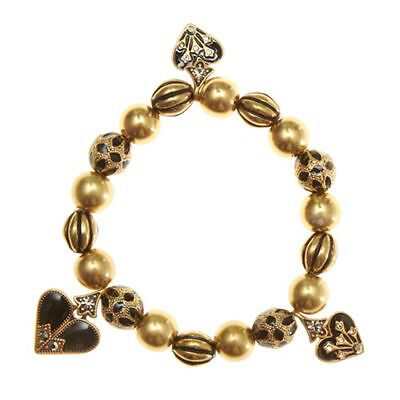 In the year 1925, an exhibition was organised in Paris, France, called 'Exposition Internationale des Arts Décoratifs et Industriels Modernes' (International Exposition of Modern Decorative and Industrial Arts). This exposition was different from earlier exhibitions for several reasons, and it had great influence on decorative arts in the U.S. The term 'Art Deco' or 'Deco' came from the French La Société des artistes décorateurs (Society of Decorator Artists), according to several historians, and was used and promoted in Europe after that time.
It is a visual arts design style that is sleek, functional, and decorative that gained popularity in the 1920s and 1930s in Europe and then in the U.S. Over the next couple of decades, it flourished, but then diminished after World War II. In the latter half of the 1960s, people started to rediscover Art Deco. It was distinct from modernist art movements in that it was purely decorative, unlike the former movements that had their own social aesthetics and mandates. It was more expressive of the chivalry and attitudes of the Roaring Twenties and the high-mindedness of the thirties.
An introductory level knowledge of Art Deco is helpful when it comes to collecting Art Deco antiques. eBay features a huge variety of Art Deco glass, jewellery, prints, posters, and other items in various price brackets. Alternatively, buyers can search locally in antique shops for Art Deco originals or in modern furniture stores for reproductions.
Etymology
A French journal named L'Esprit Nouveau contains a series of articles with the title '1925 Expo: Arts Déco' written by Le Corbusier, an architect. The use of the term 'Art Deco' for the first time has been attributed to this series. The term went through a dormant stage for a few decades, mainly due to World War II, and came to light again in the year 1966 when an exhibition was held in France under the title Les Années 25: Art Déco/Bauhaus/Stijl/Esprit Nouveau, and people rediscovered Art Deco.
The usage of the term made a distinction between arts of the 'Beautiful Era' (1871-1914) and the later decades. From there onwards, the term has been used for a variety of works produced during the Interbellum. Although the term is applied to some German works, as well, Art Deco originated in France. Some people hold the view that it should also be applied to works produced in countries influenced by France.
By the mid 1960s, the term was being used by leading newspapers and magazines. Books on Art Deco started to appear on the scene by the end of the 1960s. The first one was 'Art Deco of the 20s and 30s' by historian Bevis Hillier. Later in 1971, he organised an exposition and published another book titled 'The World of Art Deco'.
Collecting Art Deco Antiques
Hard lines and geometric designs were combined with curves and circles to create an astonishing look in the Art Deco period. This look engendered the contemporary designs of the modern age. Art Deco pieces are highly sought and are great collectibles because of their flowery details, glass, and metals. Following some simple tips can assist buyers in the selection of Art Deco antiques for their houses.
Buyers can surf the Internet and different Art Deco websites to get a general idea of Art Deco furniture, for example, and the associated variants. Some people prefer items with round edges the most and then a blend of curves and hard lines. A buyer may also want to look for metallic edging and flowery carvings. Many Art Deco pieces present an elegant look. In the Art Deco period, chandeliers, for example, became very famous, and many incredible Art Deco chandeliers can be found.
Armoires with stylish gold or silver trim, excellent carvings, and high-quality wood are popular items. Wood grains from around the globe are used in Art Deco pieces, mostly with a red or black lacquer finish. Art Deco accessories, such as timepieces made from silver and gold, that depict the interior design movement of the period are masterpieces. Ceramics and crystals in various shapes make awesome collectibles, as well. Other pieces from the Art Deco period signify a particular popular focus of the people between the World Wars. Sailboats, blown glass vases, and geometric art are all popular choices.
Art Deco Glass
Art Deco glass is the term used for the glassware products that were manufactured and designed in the Art Deco era. The trademark styles of the Art Deco period consist of sleek lines, repeated geometric shapes, images that are graphic, and the use of stark colours like reds, blacks, whites, golds, et cetera.
Stained and Vitrolite Glass
Buildings designed during the Art Deco period often have stained or leaded glass designs. The glass is mostly transparent and fragmented. Vitrolite glass tiles are opaque and pigmented. They are seen on several Art Deco buildings as interior and exterior glass. These tiles have glossy surfaces that are a great reflection of the sleek, clean designs of the Art Deco era. Designers used vitrolite glass tiles to create collage landscapes because of their high availability. They could easily be ordered in a variety of colours and shapes.
Depression Glassware
During the stock market crash of 1929 and the start of the Great Depression, people were in lower spirits. Hocking Glass, Federal Glass, and other glass manufacturing companies mass-manufactured inexpensive glassware that featured imperfections like bubbles, visible embedded lines, et cetera. Irrespective of the imperfections in these items, the new colours, such as green and pink, grabbed the attention of the struggling middle class, and they started acquiring these beautiful Art Deco designs that were known as Depression glass at nominal prices.
European Glassware
French designer Rene Lalique was a very productive glassmaker of the Art Deco period. Some of his masterpieces included illuminated glass hood ornaments and sculptural vases. Broadly speaking, the European glassware of the Art Deco era was mainly sculptural in design.
Glass Jewellery
Not only were the ladies busy decorating their homes with Art Deco glass pieces, they were also wearing glass jewellery. Glass jewellery from the Art Deco period is often characterised by experts as sculptural pieces that can be cut, moulded, or blown. Blown glass beads were also in fashion during the period.
Art Deco Jewellery
Women of the Art Deco era used glass jewellery as an added accessory. It mainly consisted of bold rings, multiple bracelets, and long dangling necklaces. The dazzling jewellery of the era was in sharp contrast to the previous era that usually had soft colours and flowing lines. The designs of Art Deco jewellery were influenced by certain themes, such as Oriental, African, and Egyptian. The new designs also reflected the influence of a more playful era.
The shapes of jewellery were influenced by Cubist painters, and geometric circles, squares, and triangles were often used in Art Deco jewellery. Unusual materials gained popularity in the era, and materials like platinum were used as luxury metals in jewellery. Precious stones like onyx, coral, et cetera, were also used along with motifs like fast cars in different colours.
How to Buy Art Deco Items on eBay
There are several ways to explore the available varieties of Art Deco items on eBay. One easy way is to use the search bar on the eBay homepage. You can enter relevant query terms in the search bar to see the listings for related items. It is recommended for buyers who are interested in different products to run multiple searches with different search terms. This often helps you find the right products that interest you. Some examples of query terms include 'Art Deco ', 'Art Deco glass ', and 'Art Deco jewellery '. If you are only interested in a specific type of Art Deco item, a single search for that item may be sufficient.
Enter your postcode in the 'Distance' filter to find local listings for items. This is quite helpful for those who want to save on delivery charges. As soon as your transaction is complete, you can pick up your purchase if the seller agrees to local pickup. You should also read the seller history and user comments on eBay, as this can be helpful when it comes to deciding on an item. Additionally, examine return policies carefully as it changes from product to product.
Conclusion
'Art Deco' is the term that is used for visual art design styles made famous in the 1920s and 1930s that are functional, sleek, and decorative. Many different types of items from the period exhibit Art Deco style, and many of these items are highly valued. This term was first used in reference to an exhibition in France in 1925. In the second half of the 1960s, the term began to grab attention once again when people started to rediscover Art Deco. It was used in newspapers and magazines and a couple of books written by historian Bevis Hillier. Art Deco is purely decorative, unlike many of the former art movements.
Basic knowledge of Art Deco and tips for collecting Art Deco glass, jewellery, and other items is beneficial in selecting the most appropriate Art Deco antiques. eBay features a diverse collection of Art deco posters, prints, glass, jewellery, and other items in different price ranges. Some local antique shops may also offer a limited number of Art Deco pieces to create a number of looks.