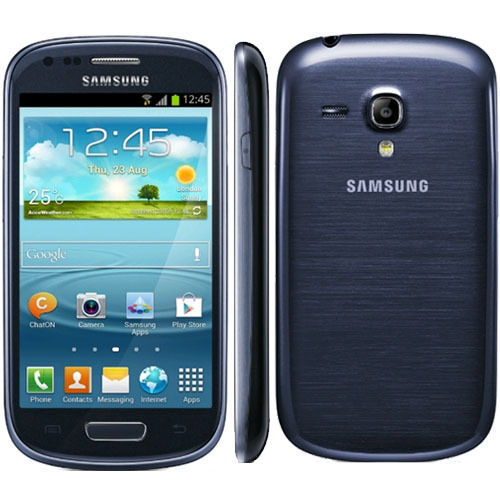 NFC or Near Field Communication is the latest in wireless mobile communication technology that enables any two NFC-enabled devices to interact wirelessly. NFC evolved from RFID (Radio Frequency Identification) technology and is now common in most new smartphones and mobile devices. NFC promises to change the way consumers pay for products, store bus passes and train tickets, and exchange contact information. NFC is now accepted as a standard for wireless communication - like Bluetooth - and is set to become a vital component of any mobile device.
About NFC Mobile Phones
NFC originated from RFID technology. RFID is a wireless technology that allows remote tracking and identification of any object 'tagged' with a RFID chip. All communication and data transfer in RFID is done via radio frequency waves. RFID was developed in the early 1980s and has since been used to track livestock, wildlife and physical goods. Like RFID, NFC works on radio frequency waves. In any NFC interaction, one device is designated as the 'initiator' and the other is the 'target'. Only one of these two devices needs to be powered externally and is classified as 'active'; the other can be a passive recipient. NFC kicks into effect at distances of less than 10 centimetres. When the initiator and target are placed in such close proximity to each other, a RF field is generated which allows for wireless data transfer between the two devices. A NFC chip was first deployed in a cell phone in 2006 by Nokia. Since then, it has become a standard feature in most new smartphones. Through NFC, mobile phones can be used to pay for products at a store checkout counter without using a credit card. It can also be used to pay for bus tickets, sign into a venue, transfer data between devices, and exchange contact information. Thus, a NFC enabled mobile phone can eliminate the need to carry credit cards, bus tickets, loyalty cards, and business cards.
Uses of NFC Enabled Mobiles and Smartphones
NFC enables instant communication between any two devices equipped with NFC chips or tags. One of these devices acts as the 'active' participant in the interaction, while the other remains 'passive'. The passive device need not have external power and requires only a simple NFC tag for the interaction to take place. Simply waving the active NFC device - usually a smartphone - before a passive device enables instant data transfer at speeds of up to 424 kbit/s. In practice, NFC is primarily used for paying for products at a store checkout counter. Instead of swiping a credit card at the payment terminal, the user can simply place his/her mobile near the payment terminal. NFC enables instant communication between the mobile phone (which stores the user's credit card information) and the payment terminal, speeding up the checkout process. Similarly, NFC can also be used to turn a mobile phone into a virtual bus/train pass. Instead of swiping a physical card at the station entry, a user only needs to place his/her mobile phone near the entry point. In the same vein, NFC can be used to store loyalty card information or transfer business cards and contact information between phones. Just like QR codes, NFC can also be used to transfer website URLs or enable actions such as Facebook likes, tweets, etc. The major benefits of NFC are speed, efficiency and ease of use. The user no longer needs to store multiple credit cards, loyalty cards and train/bus passes in his/her wallet. Since everything is stored digitally in encrypted form, it also prevents loss or theft of credit cards. NFC essentially turns a smartphone into a 'mobile wallet'.
Buying NFC Enabled Mobiles and Smartphones
Although NFC can theoretically be deployed in any device, market factors - cost and demand - dictate that NFC is found only in smartphones. Older smartphones may lack this feature as the technology did not reach maturity until 2012. Most new smartphones come loaded with an active NFC chip that can interact with any device equipped with a NFC tag/chip. For NFC to work, it needs to be supported by both the phone hardware and software. As a nascent technology, NFC support across manufacturers is still spotty. While the technology has become the standard for mobile communication, it still has to be adopted by all handset makers and OS developers. Therefore, a number of things must be considered before buying a NFC enabled smartphone.
Selecting NFC Enabled Smartphone Operating Systems
NFC technology is still in its infancy. Consequently, not all operating systems offer support for NFC features. While most OS manufacturers have confirmed support for NFC in future iterations, at present, NFC support is highly inconsistent. Support for NFC among major smartphone operating systems can be seen below:
| | | |
| --- | --- | --- |
| Operating System | NFC Support | Description |
| | No | Apple iOS, and by corollary, Apple iPhone do not have NFC support. However, iOS may support NFC in the future via iWallet app. |
| Google Android | Yes | Android has native support for NFC. Most older smartphones running on Android can utilize NFC provided they have in-built NFC chip. |
| Microsoft Windows Phone | Yes | Microsoft Windows Phone includes NFC support from version 8 onwards. |
| RIM BlackBerry | Yes | All versions of BlackBerry from BlackBerry 10 and onwards have native support for NFC. |
Types of NFC Support in Smartphones
A smartphone may either have built-in NFC support via embedded NFC chip, or may utilise external add-ons to provide NFC capabilities. Based on the type of hardware employed, NFC support in smartphones can be separated into four categories:
| | |
| --- | --- |
| NFC Support Type | Description |
| | Newer smartphones come equipped with embedded NFC chips. This chip requires no additional hardware and is ready for NFC interactions, provided compatible software is available. |
| NFC SD Cards | SD cards with NFC capabilities are available. These can be inserted into the memory slot of older phones to enable NFC interactions. A downside is that these can only be used in phones with non-metallic memory slots (as metal interferes with radio waves used in NFC data transfer). |
| NFC SIM Cards | Similar to SD cards, NFC SIM cards provide NFC capabilities to older smartphones. The card is inserted into the SIM slot of the phone and has become the standard way to provide NFC capability on older hardware. A downside is that the SIM card can be stolen or hacked, leading to potential loss of sensitive data. |
| NFC Stickers | Ultra-thin NFC-enabled stickers can bring NFC technology to older smartphones. The sticker acts as a simple NFC card and enables native NFC interactions in the smartphone. |
Types of NFC Interactions in Smartphones
NFC can be used for different purposes in smartphones: to emulate a credit card for payments, to transfer data between two NFC-enabled smartphones, or to read data, as in QR codes or bar codes. Accordingly, all NFC interactions in smartphones can be broken down into three categories:
| | | |
| --- | --- | --- |
| Card Emulation | The mobile phone acts as a digital wallet - i.e. it stores credit card data. NFC can then be used to transmit this data to a payment terminal. Essentially, NFC turns the mobile phone into a credit card. | Paying for goods, digital boarding pass for bus/train/airplane, paying for parking tickets, etc. |
| Read-Only | In read-only mode, the mobile phone can read passive NFC tags akin to bar codes or QR codes. These tags may store small quantities of data, such as website URLs. The user only needs to place the phone near the tag to read the stored data. | Getting read-only information such as website URLs, theatre times, restaurant menus, deals, etc. |
| Peer-to-Peer | Peer-to-Peer or P2P mode enables communication between two NFC-enabled devices. This is similar to Bluetooth, except that it works in very close proximity. | Exchanging contact information, payments between two smartphones, etc. |
The operating system recognises the appropriate NFC interaction type and engages accordingly. For instance, if the phone encounters a passive NFC tag, the operating system would engage the read-only mode. On the other hand, if it encounters a payment terminal, it might engage the card-emulation mode.
NFC Smartphones Battery Life
In any NFC interaction, the smartphone must act as the active instigator of the action. Therefore, using NFC consumes a lot of battery life. Consequently, selecting smartphones with high battery capacity is crucial to take full advantage of NFC features. Smartphones use Lithium-Ion or Li-Ion batteries. Battery capacity is measured in a unit called 'miliiampere hour' or mAh. Most smartphones are equipped with batteries between 800 to 2400 mAh. For NFC usage, phones with higher capacity batteries are recommended. Additionally, the user can also purchase replacement batteries, or accessories such as portable car chargers to keep the phone charged throughout the day.
NFC Smartphones Security
NFC is primarily used for payment transactions. Consequently, the phone needs to store sensitive data such as credit card information. Security, therefore, becomes a major concern when buying NFC smartphones. There are two approaches to using NFC for payments: mobile wallet, and digital wallet.
| | | | |
| --- | --- | --- | --- |
| Mobile Wallet | The smartphone acts as a wallet. Sensitive information such as credit card data is stored locally on the phone with a backup in the cloud. | Quick, easy access to payment information. | Increases liabilities in case of theft or loss of smartphone. |
| Digital Wallet | All financial data is stored online in the cloud. This data can be accessed by specific, authorised apps. Other devices, such as tablets can also access this data. | Grants more freedom as the data can be accessed by any device, anywhere. | Requires an Internet connection to work. |
Different operating systems employ various security measures to protect financial data. On Android, for instance, all financial data is stored online on apps such as Google Wallet. The app limits the number of transactions each day, and prevents accidental transactions with pin-lock. There is also a maximum limit on the transaction amount.
How to buy NFC Mobile Phones and Smartphones on eBay
eBay has an extensive collection of mobile phones and smartphones with NFC support. To buy NFC smartphones on eBay, go to the eBay homepage and search for 'NFC phone' under the Mobiles & Smart Phones category. The searches can then be refined according to brand, by SIM lock (unlocked or SIM free ), by storage capacity such as 4GB , 8GB , etc. and by features such as email, touchscreen, etc. Searches can also be narrowed by connectivity - Bluetooth, 3G, etc. and by condition.
Conclusion
NFC is an exciting new technology that can change the way people pay for products, exchange data, and check into planes, trains and buses. To use NFC, both the phone hardware and software need to support NFC. Most modern smartphones and operating systems have NFC support. NFC can be enabled on older phones via add-ons like SIM cards, SD cards and stickers. Besides NFC support, battery life and security are two other major considerations when buying NFC phones. eBay's vast collection of smartphones and mobile phones is highly recommended for buying NFC smartphones.