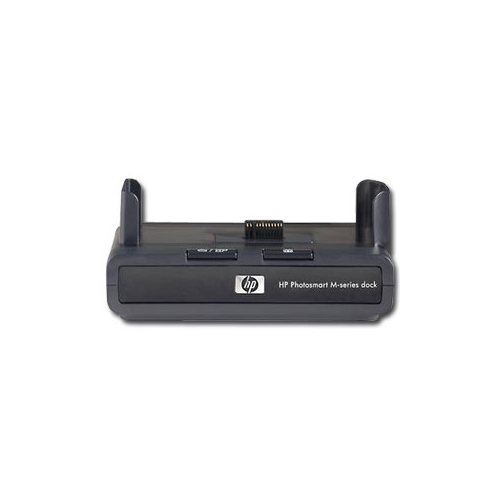 There are many different accessories suitable for cameras that helps the user enjoy their camera and gain more functionality. A camera dock is one such accessory, and its primary purpose is to enable data transfer both to and from a computer.
A camera dock is a device similar to that of a tripod mount, although usually much smaller and easily transportable. It allows the user to transfer images quickly from the internal hard drive of the camera onto a computer so that photographs can be altered or changed using specialist programs, enabling them to be be shared more easily with the world. A camera dock is a useful tool as it means that the user does not need to remove the data storage card, use a card reader or data cable, and manually remove individual images. In short, it saves the user a lot of time. Some camera docks have the added capacity to provide power to the camera, charging it at the same time, which is a useful attribute.
What Does a Camera Dock Do?
A camera dock has a specific place on the top of it where a camera may be placed. A custom sized mould fits around the camera, depending on the make and model, holding it into position and preventing it from simply falling off. This special mould has a distinctive advantage over connection cables, which may be pulled out or fall out during a data transfer, causing permanent data loss or data corruption. Some makes of camera dock can also be moved and allow the user to take photos while it is in position, acting in a similar way to a camera tripod, while transferring images to a computer at the same time.
Automated Camera Docks
These are a relatively new type of camera dock on the market, with more also planned in the future. An automated camera dock is able to locate human faces automatically with no input from the user, using a rotating base which is powered by electric motors. It is able to take photographs of subjects at regular intervals, which makes it a perfect tool for large gatherings such as parties, where small moments may otherwise be missed. One such model already available is the Sony Party-Shot Personal Photographer, although there are others available.
Who Are Camera docks Aimed At?
Generally, camera docks are most popular with entry-level cameras and cameras used by beginners. These are the most common on the market and are often known by the name point-and-shoot cameras. Not all cameras have a corresponding camera dock available, so research must always be carried out before purchase to ensure that there is one that will suit the camera in use and that the correct model is being bought. Always check for any compatibility issues. Most of the larger brands such as Nikon and Sony, have camera docks available for most of the cameras in their point-and-shoot range. There are some makes of camera dock that are designed to fit more than one brand of camera, however. Research should still be carried out beforehand to ensure the correct model is being purchased.
Although camera docks are generally aimed at point-and-shoot cameras, also known as compact cameras, most models of bridge and DSLR cameras will also have specific dock models, so this is an accessory that can be used by almost any photographer at any level.
Things to Consider
Before using a camera dock, always consult the accompanying manual. Incorrect use or incorrect installation can result in permanent loss of data, or wasting of time. If there are no instructions available in hard copy, many manuals can be downloaded online, or the customer services division of the camera brand contacted to obtain a copy.
Positives of a Camera Dock
Since using a memory card reader can do a similar job to that of a camera dock, many prospective buyers may ask themselves why they need a camera dock. A camera dock has many advantages over a memory card or connecting cable system, some of which are listed below:
The batteries do not need to be taken out of the camera to be recharged (if rechargables are being used)

No more fumbling around with connecting cables and having to be careful in case they are knocked out.

No need to worry about connecting cables becoming damaged and unusable.

Some docks allow for direct printing, some wirelessly so no connecting cables are needed for that step either.

Some docks have a mechanism that allows the camera to be moved around while fixed in the dock, so that pictures can actually be taken and downloaded immediately. This is not possible with any other system.
As can be seen from the list above, the benefits of having a camera dock are many, and it is a very useful tool for convenience purposes in both the beginner and professional photographer. This list is not exhaustive as more expensive models will have more functions available.
Choosing the Right Camera Dock
Since most camera docks will be aimed specifically at the model, or at least the make, of a camera, research should be conducted beforehand into the type of camera dock suitable for the camera in use. Many of the larger brands have sections on their websites for this purpose, where the user enters the model number and a list of compatible docks is loaded.
Alternatively, the camera's instruction manual can be consulted to find a suitable dock model. If the instruction manual is no longer owned by the user, most of them can be downloaded from the brand's website.
Common Features of a Camera Dock
This list is not intended to be exhaustive. However, below are some of the most common features of a camera dock.
| | |
| --- | --- |
| Spare camera battery | TV dock lead |
| Wireless printing capability | Battery charging ability |
| Retractable foot | Indicator lights |
| USB port | Tilt feature |
| AC adaptor | |
Buying a Camera Dock as Part of a Set
It can be possible to buy a camera dock alongside an actual camera as part of a set, sometimes with other added accessories. This eliminates the problem of having to choose a camera dock and possibly making the wrong choice, as the dock supplied will be the correct model. This is also a good way to save money on buying separate camera and accessories.
Where to Find Camera Docks on eBay
In order to find camera docks on eBay, head first to the homepage. From here, using the links on the left hand side of the page, select Electronics and then select Cameras and Photography. This will load the Cameras and Photography page of eBay. From here, go to the left hand side of the page again and select Camera and Photo Accessories. On the left hand side again, select chargers and docks. The listings on the page that follows can be narrowed down further into listings only for camera docks. The listings can be narrowed further according to brand, price, compatibility and more.
Alternatively, use the search engine on the eBay homepage to find listings using specific keywords for the desired product.
Conclusion
Camera docks can be seen as a luxury item when using a camera, but they have many useful attributes which make them an excellent addition to a photographer at both beginner and professional level. Camera docks have lots of benefits that mean the user does not need to use connecting cables or memory card readers, and can also take photographers while the dock is in use.
However, sufficient research should always be carried out before purchasing a camera dock, as most models are specifically designed to fit certain makes and models of camera, and will not necessarily fit any others.