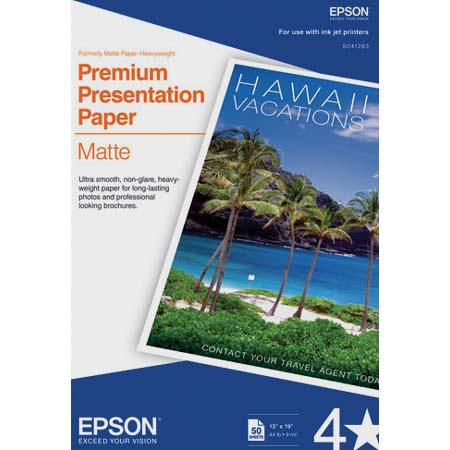 Paper is a material product made from the pressing of moist wood pulp or other cellulose material into thin flexible sheets of various sizes and thicknesses. Paper is a versatile product that has a wide range of uses. Some paper is used for artistic projects, some for use in copier machines and computer printers, some to wrap gifts with, and some for traditional writing and at schools.
Regular paper is normally considered to be writing paper, some of which is lined and may be in separate sheets or bound together in some manner on one end, such as a notebook. Printer paper can be one of many types of paper designed to be used in a computer printer. This includes paper types such as resume paper, normal bond paper, and several types of specialty papers, which can come in different colours and sizes. Whether outfitting a home office, or keeping a workplace office stocked, knowing the difference between printer paper and regular paper is important. Although paper is universally available, it helps to know how one can harness the power of a resource like eBay to find and purchase different types of paper.
History of Paper
The earliest examples of processed paper were discovered in China and date back to the second-century BCE. The word paper comes from the Latin word "papyrus" which was a thick paper made from the Cyperus papyrus plant. As early as 610 ACE, paper was being manufactured from tree bark in Japan, and by 751 ACE, papermaking had spread to the Middle East through Chinese prisoners of war. Europe joined the ranks of early papermakers and users around 1200 ACE and then industrialised the process by the 19th century.
Uses for Paper Products
The number of products made from paper is nearly endless. Not only is there a large number of business and academic products designed for everything, from communication to financial operation documents, but paper products are also needed to package and distribute documents, as in envelopes and the postage labels affixed to them. Even the currency used to purchase paper is made of paper.
When trying to determine the difference between printer paper and regular paper, the latter can mean writing paper.. It is often easy to purchase the wrong paper type because of the similarity in the way the different types of paper are packaged. All of them come in a package that is called a ream of paper, which is generally a wrapped stack of paper. A ream of paper consists of between 480 to 516 sheets of paper; the quantity depends on the sheets' weight or thickness.
The following chart illustrates the varied uses of paper. Uses range from paper lanterns to Post-it notes to currency.
| Paper Use | Examples |
| --- | --- |
| Monetary Value | Currency, Banknote, Personal Check, Credit Card Slip, Deposit Slip, Financial Ledger, Receipt Book |
| Data/Information/Business | Newspaper, Magazine, Periodical, Book,, Pamphlet, Business Letters, Business Cards, Letterhead Stationery, Flyers |
| Private Use | Diary,, Journal, Greeting Cards, Stationery, Post-it-notes, Note Cards |
| Packaging | Cardboard Boxes, Paper Bags, Wrapping Paper,, Packaging Material |
| Cleaning and Hygiene | Toilet Tissue, Facial Tissue, Paper Towels, Napkins |
| Crafting | Papier mache, Construction Paper, Sand Paper |
| Interior Design | Wallpaper,, Paper Lanterns |
Of course, the uses for paper are only limited to the imagination of the user; kites can be made using cardboard and tissue paper, decorations for all types of occasions can be crafted from construction paper and a good pair of scissors. Because of the wide range of uses and types of paper, defining what regular paper is can be a bit difficult.
Writing Paper and Stationery
Writing paper and stationery are two types of paper that can come in a wide range of styles, colours, and designs. Stationery and writing paper can be personalised with monograms, the family coats of arms, or business logos and can be packaged as individual sheets or bound in some manner to allow easy removal of individual sheets. Plain writing paper can come in individual sheets and in tablet form, with and without lines.
Copier Paper
Copier paper is often mistaken for printer paper, with unhappy results. Designed to be thinner than printer paper, copier paper is made to be printed on quickly and cleanly, so its thinner weight allows it to be sped through the copier machine, where printer paper would otherwise jam. If copier paper is used in a printer, the result is often that multiple sheets are pulled into the printer, often unevenly causing text to be out of alignment and images to turn out soggy and blurred.
Printer Paper
Printer paper is specifically designed to be used in inkjet and laser printers. It is thicker than copier paper and comes in different colours, designs, and sizes. Printer paper may come with logos, headers, and other types of personalisation, but it generally comes in plain white.
Recycled Printer Paper
With the growing interest in environmental issues, many businesses and individuals are trying to be more environmentally aware and taking steps in their operations and lives to be more green. One way they are accomplishing this is by using recycled printer paper.. This works well for internal printed documents and memos as well as home printing and academic printing such as term papers. However, for formal business letters, doctoral theses, or resumes, a better grade paper is called for.
Photo Paper
With the improvements in printing technology, home printers can now produce quality photo prints as well, and more and more businesses and individuals are printing their own photos at home or the office. Printers generally accept photo paper in the commonly-used sizes such as 6 x 4 and 5 x 7. Photo paper may be glossy or have a flat finish.
Paper Thickness
The thickness of sheets of paper is called the paper's weight; in Europe, the paper sizing system used is called ISO 216 and is expressed in grammes per square metre of paper. The weight depends on the size of the sheets in a ream, which can be between 60 g and 120 g for printer paper and 160 g and heavier for card stock. Other countries use different measurements to define a ream of paper; in the United States, for instance, a ream is generally a 5-lb (2.26-kg) package of 20-lb (9.07-kg), 8-1/2 inch by 11 inch (216 mm by 279 mm) white paper.
Choosing the Right Paper for the Job
When buying paper, it is important to match the paper type to the job that needs to be done. As mentioned earlier, putting copier paper in a printer, or vise versa, can cause a machine to malfunction and print poor quality documents and images. Check the owner's manual for the copier, printer, fax machine,, or any other device to be used, and buy what the manufacturer recommends.
Buying Printer Paper and Regular Paper on eBay
Once you have determined the type of paper that you need to buy, shopping on eBay may be a great option for you. No matter what type of paper you need, there is a good chance that there is a supply on eBay at a price you are comfortable with. To find paper products on eBay, just locate the search bar on any eBay page and enter the search term for the item you want. For example, entering the term "resume printer paper&", for example, provides you with the results that match this term. You can narrow the number of results by selecting one or more of the filter options available on the page or by selecting just the results found in particular eBay categories such as 'Computers, Tablets and Networking'. Be sure to check all of the information on the product you select, particularly any shipping and handling charges that may apply.
While shopping for printer paper and regular paper on eBay, you can also purchase products that can be used with paper. Use keyword searches to locate printer ink,, copier toner, pens,, pencils, and much more on eBay.
Conclusion
One can find different types of paper products in the marketplace, designed for different applications. When looking for printer paper, the list gets significantly shorter, while the products considered to be regular paper make up a wide range of items.
When looking for paper, a potential buyer needs to consider what the paper is to be used for. Another consideration is the type of device the paper is to be used with, such as a printer or copier. Using the wrong paper in a device can cause the device to malfunction and turn out poor quality documents and images. Avail of the different colours and textures that are available in the market. Also, one can take advantage of the specialty paper for resumes and other projects such as photography. Whatever one's needs, it is a good idea to check the owner's manual for the device in question and purchase the paper recommended by the manufacturer. With its wide variety of paper and related products, eBay is a great source that one can utilise to find and purchase all the different types of paper one may need.