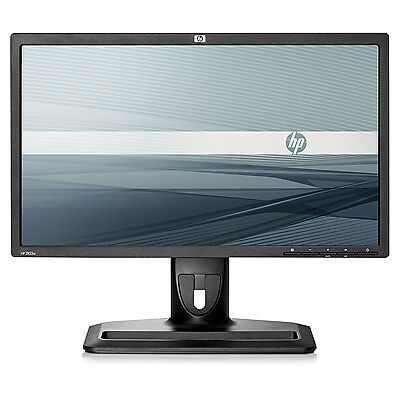 A computer monitor is one of the most overlooked pieces of technical equipment. While most buyers are focused on the performance and speed of the components that make up the workings of the computer, few pay attention to the type of screen that comes with the package. Those who are using standard monitors may also be wondering whether they can benefit from upgrading to a flat screen monitor.
Flat screen and standard monitors use different technologies in their displays. Although standard, or cathode ray tube (CRT), monitors use older technology, they are still suitable for some applications and do have certain benefits. Learn about flat screen and standard monitors to understand the possible benefits from buying either one. A summarised comparison is provided to make it easier to decide between the two. Flat screen and standard monitors are available from computing and electronics shops, department stores, and online sources, such as eBay..
Standard Monitors
Standard monitors contain cathode ray tubes, like the predecessors of flat screen televisions. This makes them bulky and very heavy; most monitor manufacturers have all but stopped making these. However, they do tend to be more affordable than flat screen monitors. Standard monitors produce rich, deep colours across the entire spectrum. As a result, many graphic artists prefer these monitors for their accurate colour rendering. They have flexible displays and offer several resolution options, unlike flat screens that are optimised for only one resolution. In addition, the display can be viewed from various, even extreme, angles. These monitors use a lot of energy and produce a lot of heat when operating.
Sizes of Standard Monitors
Standard monitors are large and bulky. The size of the workspace available should be taken into account when considering buying one of these models. Standard monitors are measured from the bottom left of the screen to the top right, including plastics. They are generally available in 15, 17, 19, and 21 inch sizes, with larger models being more expensive. 17-inch monitors are considered standard. It is important to focus on the viewable size of the screen as this can vary by manufacturer.
Display Clarity of Standard Monitors
Display clarity is measured in dot pitch and defines the amount of space in millimetres between two adjacent pixels in the same colour. The smaller the dot pitch, the sharper the image. Maximum resolution refers to the number of pixels that can be displayed horizontally and vertically. The resolution size increases with the size of the monitor.
Refresh Rates of Standard Monitors
The refresh rate indicates how many times per second the screen is redrawn and is measured in hertz (Hz). A refresh rate of at least 75 MHz is recommended.
Flat Screen Monitors
Flat screen monitors mostly make use of liquid crystal display (LCD) technology and derivatives of this, where liquid crystal pixels make up the image on the screen. TFT LCD screens feature thin film transistor technology that stabilises the image, prevents flickering, and improves response times.
Sizes of Flat Screen Monitors
Only the viewable area of a flat screen monitor is measured. As a result, a 21-inch standard monitor generally offers the same viewable area as an 18-inch flat screen. Larger flat screen monitors simply stretch the image, degrading image quality. Flat screen monitors of 23 to 24 inches usually offer the greatest amount of viewing space without affecting picture quality.
Resolution of Flat Screen Monitors
While monitor size determines how big the images displayed look to the user, screen resolution determines how much information can fit onto the screen. Higher resolution means easier multitasking and sharper images. The most common resolution offered for flat screen monitors is 1920 x 1080, also known as 1080p.. In addition to offering the ideal number of pixels for multitasking, this resolution makes it possible to watch high-definition content. Larger monitors offer higher resolution to stop images from looking stretched.
Features to Consider When Buying a Flat Screen Monitor
Most flat screen monitors allow users to tilt their screens backwards and forwards, but some feature stands and mountings that enable users to move monitors up and down or swivel them without moving the bases. Ensure that the monitor's connectors match the user's needs or that adapters are available that connect to the graphics card or PC. The table below lists and describes additional specifications that affect image quality.
Flat Screen Monitor Specification

Description

Response time

Measures how long it takes for a pixel to go from white to black and back again

Causes ghosting if too slow

Should be about 5 milliseconds

Refresh rate

Indicates how many times per second the image is updated

Measured in Hz

Standard monitors refresh at 60 Hz

Not as important as when buying a standard monitor

Contrast ratio

Measure of brightest white to blackest black that can be produced

Expressed as a ratio

Usually between 300:1 and 600:1

Higher ratios offer better performance

Viewing angle

Measures angles that monitors can be viewed at

Expressed in degrees

Brightness

Measures how much light a monitor can emit

Expressed as candelas per square metre

Brighter monitors are easier to see in bright surroundings
Some flat screen monitors are described as LED monitors or LED LCDs.. This simply means that the LCD monitor's backlight is an LED instead of a traditional compact fluorescent light (CFL). This allows manufacturers to produce slimmer, brighter monitors that warm up faster than traditional LCD models..
Flat Screen Monitors vs. Standard Monitors
Flat screen monitors are brighter than standard monitors, making them great for well lit work areas. They do not flicker like standard monitors, but their viewing angles are more restricted. However, this is seldom a problem since most users sit directly in front of their monitors when using their computers. Flat screen monitors are optimised for a single resolution, which means that the picture may not be as clear when the resolution in adjusted to a point higher than native resolution. Flat screen monitors use little energy and do not produce as much heat as standard monitors.
Standard monitors are most frequently available in 17-inch models, unlike flat screens, where 19-inch monitors are more prevalent. Flat screen monitors are far lighter and more compact than standard models. Whereas standard monitors tend to have similar stands and mountings due to their bulky design, flat screen monitors offer more options.
Since standard and flat screen monitors use different technologies it may seem difficult to compare the two effectively. However, taking the buyer's needs and budget into account, deciding between the two should not be a difficult task. The table below compares the most important features and characteristics of flat screen and standard monitors.
Feature

Flat Panel Monitor

Standard Monitor

Physical size

Slim

Compact

Lightweight

Large

Bulky

Heavy

Screen size

Only viewing area is measured

Larger viewing area when compared to standard monitor of same size

Frame measured as part of the screen size

Smaller viewing area

Cost

More expensive

Cheaper

Energy efficiency

More energy efficient

Produces little heat

Uses more power

Produces more heat

Screen resolution

One ideal resolution

Adjustment could mean loss of image quality

1080p best choice

More flexible

Viewing angles

May be limited

Not limited

Colour

Cannot create the same rich colours as a standard monitor

Vibrant, bright colours

Contrast ratio

Usually 300:1 to 600:1

Black may appear gray

Tends to be higher

Preferred by some users, especially gamers

Distortion

Stable image

Tends to flicker and distort

Can cause eye strain
Manufacturers are becoming increasingly focused on producing flat screen monitors. In time it may become difficult to source new standard models. However, they are readily available on the secondhand market.
How to Buy a Flat Screen Monitor or Standard Monitor on eBay
Finding the perfect flat screen monitor or standard monitor on eBay is simple. Type a key phrase, such as "19 " Dell LCD monitor&", into the search bar, which is located on every page, to see the items available from sellers. Refine your results by choosing the most suitable category and item features. For more search options, use the advanced search feature..
Evaluate the Item and the Seller
Before buying on eBay, learn about the item and the seller. Click on an individual listing to view the item listing page.. This is where you can find additional information, such as the full item description, buying options, accepted payment methods, postage and packaging costs, and the seller's feedback information. If you are buying a bulky item like a standard monitor, check for local sellers who allow collection to save on postage costs.
Click on the number next to the seller's username to view the person's feedback information.. This shows you what other buyers think of a particular seller's products and customer service, allowing you to make up your own mind before you buy.
Conclusion
Although standard monitors use older technology, they still have their uses. Viewing angles are not limited, colour is brighter and more realistic, and contrast ratios tend to be better than those of flat screen monitors. They also have wider resolution ranges because they are not bound to a single resolution. Graphic designers and serious gamers often prefer these standard monitors. In addition, they tend to be less expensive than their flat screen counterparts. However, if space is at a premium, standard monitors are not ideal. They are heavy, bulky, and difficult to move. They also use more energy and produce quite a lot of heat.
Flat screen monitors are compact, lightweight, and easy to manoeuvre. Higher resolutions allow users to view high-definition content. Flat screen display sizes are larger, they do not use a lot of energy, and run cooler than standard monitors. While they are more expensive, many buyers feel that the benefits derived from their compact design more than compensates for this. For general use, and where a sleek design is important, opt for a flat screen monitor. eBay sellers offer a range of flat screen and standard monitors suited to the needs of all computer users.