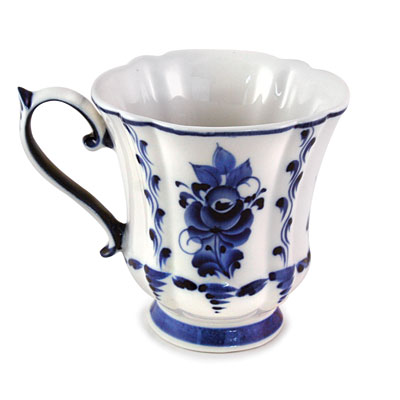 Collectable mugs are pieces of pottery sought out and collected by people for a number of different reasons. These include if the mug is an antique, what it is made from and its design. The sheer number of mugs available to buy can cause confusion, so it's important that buyers become familiar with some of the options available before making a purchase.
eBay has a large selection of collectable mugs to choose from, and buyers who use the site will be spoilt for choice. They will also find that the mugs for sale on the site are often at better value than those sold by dealers or on specialist sites. The following guide shall examine some of the more popular collectable mugs, and help buyers to navigate the site to find an appropriate model.
Why Collect Mugs?
People collect mugs for a number of reasons. Some do it to remind themselves of places they have visited while others collect because they have a special interest in the design depicted on the mug. Some people collect mugs merely to amass a collection that can be sold at a later date for profit. Regardless of the reason, buyers should personally decide on what they want in a collectable mug, as this will influence how much the mug is worth.
Types of Collectable Mug
There is no real limit to the reasons why one person might consider a mug collectable. Some value the age of the mug, whereas others believe that artwork is the determining factor. Below are some of the most common types of mugs that people deem to be collector's items.
| | |
| --- | --- |
| Antique Mugs | Antique mugs are those that were created at least seventy years before the present day. Antique mugs tend to be very old, and it's possible to buy mugs that were manufactured in Victorian and earlier times. These mugs are often made from semi-precious or precious metals such as silver, silver-plate or pewter, and are often decorated with fancy details and engravings. Antique shaving mugs are very popular among collectors, and most of these items were made between 1870 and 1920, when straight razor shaving was a common occurrence at barbers. Buyers interested in collecting antique shaving mugs should invest in a traditional shaving mug rack, as this will keep the pieces safe. Buyers can expect to pay upwards of fifty pounds for these, and the price will depend on the material used in manufacturing and the year of creation. |
| Collectable English Toby Mugs | Toby mugs are very popular among collectors, and were manufactured between 1760 and the late 19th century. A typical Toby mug depicts a gentleman with a tankard on his knee and wearing a three corned hat. Some of these mugs also depict a small dog at the feet of the man, or the man smoking a pipe. The Royal Doulton potters are probably the most famous of all Toby mug manufactures, and the themes depicted on their mugs range from literary heroes to military events. The majority of Toby mugs are between five and seven inches in height, and most have a stamp on the bottom detailing the year of the production and the name of that particular mug. If interested in collecting Toby mugs, it is advised that buyers try to obtain stamped mugs as this provides a degree of authenticity. Prices for these mugs vary greatly, and will depend on the year of manufacture and the amount that were made. |
| Collectable City Mugs | Many people collect mugs from cities and countries they have visited, and it's easy to build up an inexpensive but impressive collection from doing so. There are a large number of Starbucks City mugs that are highly sought after. These were first sold in Starbuck cafes in Seattle in 1994, and depicted scenes of the Seattle skyline. In the years since, Starbucks have gone on to produce a large number of individual mugs representative of certain cities they have branches in. These mugs are sold in specific branches in the cities, which adds to their collectable value. Starbuck also produce a number of seasonal mugs reflective of certain traditions in various countries. |
| Character Mugs | Also very popular with collectors, plenty of mugs have paintings or engravings of famous characters from movies or cartoons. For example, Disney has produced a large number of mugs over the years depicting their various characters and brands. The older and rarer mugs can fetch quite a sum at auctions, and some people have dedicated themselves to collecting these types of mugs only. Disney often manufactures set merchandise for different countries, which can greatly add to the value of a mug. Look for unique and unusual mugs from earlier time periods in Disney's history, or for mugs portraying lesser known characters or franchises. |
| Art Mugs | Art Mugs that showcase famous pieces of art or art movements are always popular, and many people focus on one style or one artist. Some of the notable mugs people collect are those featuring Art Deco, or those with images from famous painters such as Andy Warhol and Vincent Van Gogh. These mugs can be purchased for inexpensive prices, and are common in shops around the world. |
| Fine Bone China Mugs | People that collect fine bone china mugs tend to do some because of the material used in manufacturing as opposed to the design or historical significance. Fine bone china is made from bone ash, feldspar and kaolin, and the bone ash gives these mugs a soft to touch feel with a high strength and the ability to withstand moderate impact. Fine bone china originated in East London in the late 18th century, and quickly became popular with potters across the world. |
| Commemorative Mugs | Commemorative mugs are extremely popular and many potteries produce commemorative mugs only. These types of mugs usually depict an image of a person or a reference to an event that was of great public interest. The Diamond Jubilee of Queen Elizabeth II and the Royal Wedding of Prince William and Kate Middleton saw a rise in the demand of commemorative mugs produced in England. It's possible to get mugs celebrating nearly every large event that's occurred in the past one hundred years, so remember to enter the details of the event if searching for one on eBay. |
Mugs have been made depicting just about every character, event and famous person that has existed in the past century, and the majority of cities and countries around the world produce their own unique mugs. Buyers should spend some time thinking about what style of mug they wish to start collecting, as this will make the searching process much easier. Buyers should also research into the various mugs available into their field of interest, and take note of particularly famous mugs.
Buying Collectable Mugs on eBay
It is advised that all would-be collectors begin their search on eBay, as the site has an unrivalled collection at better value than can be found anywhere else. To successfully find an appropriate model, take the following steps.
First, log on to eBay.co.uk and click on the Collectables link found in the Collectables & Antiques menu on the left of the page.
Next, scroll down to Kitchenalia and click on More. Then click on the Mugs title to be brought to the relevant listings page.
Use the various filters in the Categories table to help refine the search.
Buyers can choose to list mugs made from a number of different materials including Ceramic, Bone China, Plastic and Stainless Steel.
Buyers can also choose to list collectable mugs by their Theme or Brand/Character.
Buyers searching for vintage or antique mugs should click on the Used condition filter.
It is also possible to list mugs that fall within a certain price range, and this can be done using the adjustable Price metre.
Enter the name or type of the mug into the search bar and press enter to list results for that mug only.
Clicking on the title of a mug listing will load up the item page, and from here buyers can find additional information regarding the mug, the price and the seller.
All buyers should quickly read over the Seller's History, which will be located in the top right hand corner of the mug item page. Sellers with a lot of negative feedback should be avoided, and instead the buyer should search for an alternative mug listing.
If a buyer is having difficulty locating a particular collectable mug, then they can try searching for it in one of eBay's Stores, or posting about it online using the Wish List feature. The Wish List feature alerts other eBay's users about specific items not currently listed on the site.
Conclusion
There is no real way to claim that a mug is collectable or not, and different people value different aspects. Collecting mugs is a fun and often inexpensive hobby, and the amount of mugs that are available means there is one for everybody. Buyers should spend some time thinking about what appeals to them most, whether it be antique mugs or Art Deco mugs, as this will help them build up an impressive collection.
eBay is a great place to search for collectable mugs, and its large database of users means new and unique mugs are constantly being added to the site. Buyers can expect to spend some time browsing through the various models on offer, but doing so will result in them finding their desired collectable mug.