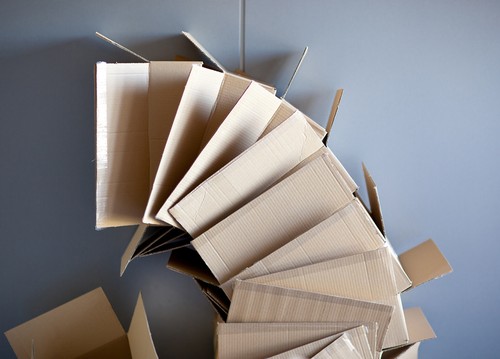 Packaging and posting items requires some thought and research. Postal and delivery services are not known for their gentle approach to processing and handling parcels. Boxes may pass through automated sorting machines and could be dropped, thrown, or stacked under heavier items. They often sustain some damage while in transit. For this reason, it is essential to choose boxes that are sturdy enough to protect their contents. However, the boxes should not be so sturdy as to add unnecessary weight to the parcel as this increases postage costs. Similarly, boxes should be the right size and packaging materials should be budget-friendly to keep business costs and the associated costs to the customer as low as possible.
When considering what makes packaging and posting boxes right for commercial use, learn about the types available and their desired characteristics before shopping. Packaging and posting boxes are available from stationery shops, supermarkets, specialist suppliers, and online from eBay.
Types of Packaging and Posting Boxes
Packaging and posting boxes come in a range of shapes and sizes. Some are designed to fit specific product types, while others are suited to general use. The table below lists and describes popular box types.
Type of Packaging and Posting Box

Description

Tabs fit into slots to close box

Designed to fit standard pallet

Adhesive added to allow easy sealing

Foam padding integrated in design

Used to post fragile or delicate items

CD and DVD mailers

Slightly larger than a disc

Sturdy enough to protect contents

Packaging wraps snugly around the book

Can be used to ship items with similar shapes and dimensions

Telescopic

Height adjustable

Used for mirrors, frames, and artwork

Board backed envelopes

Stops envelope from bending

Used to post documents and paper

Can be cut to size to fit objects of varying sizes

Pre-scored to make folding easy

Flat with removable lid

Convenient when shipping single clothing items

Keeps garments looking as they did when they were folded and packaged

Anti-static inserts

For electrostatic sensitive items, such as computer components or electronics

For posters and other paper items that can be rolled up

Retention boxes

Holds items in place using a tight, strong film

Minimises the risk of damage during transit
In addition, a selection of everyday packing boxes are available. These come in a variety of dimensions and can usually be cut to fit the item.
Factors to Consider when Buying Packaging and Posting Boxes for Commercial Use
Several factors should be considered when deciding on packaging and posting boxes for commercial use. Not all boxes offer the amount of protection required for posting.
Box Thickness and Strength
Corrugated cardboard boxes tend to be the strongest. They are made of a layer of fluted material sandwiched between two flat pieces of cardboard. Corrugated cardboard is available in single, double, or triple wall varieties. Triple wall is the strongest, but seldom used in packaging and posting.
The following should be considered when assessing the required box strength: the type of products being packaged, the total weight of the box, the size of the box, and the transportation method. If the box is stacked with others it needs to be stronger. Similarly, a larger, heavier item requires a sturdier box. If the item being packaged is not easily damaged and is fairly light it would make no sense to use the thickest possible box for packaging. While choosing the strongest option available may seem like the easiest answer, it is important to take the cost of the box and the additional costs of posting the extra weight into account.
Box Sizes
If the business tends to dispatch items of varying sizes, consider buying adjustable or telescopic boxes that offer the greatest versatility. If most items are similar in size and nature, ensure that the boxes are large enough to accommodate the item and the necessary packaging materials without wasting any space.
Coloured Packaging and Posting Boxes
Brown is not the only colour available for packaging and posting boxes. Choose boxes in colours that echo the company logo or simply opt for a white box. Boxes with an additional layer of paper around the outside walls offer improved performance as they have been reinforced and the paper is often coloured to change the look of the box. Therefore, consider the company branding before making a decision.
Assembly and Packaging Time
Packaging and posting boxes for commercial use should be easy to assemble, especially if a number of items are posted each day. Spending an inordinate amount of time assembling boxes or fighting to close and seal lids is not good business practice. Weigh the benefits and costs of buying self-locking or self-sealing boxes with the amount of time and money saved during packaging.
Securing the Boxes
Packaging and posting boxes should be sealed securely before they are sent to prevent theft or other damage. This can be done with packing tape or strapping. Always use packing tape when assembling boxes rather than materials like sellotape or masking tape, which are not designed to withstand the same type of treatment as packing tape. It is important to use an adequate amount of tape when assembling the boxes. Box corners can also be reinforced with packing tape for added protection against crushing. If a board backed envelope is used, seal the flap with tape.
Adding Padding
Choosing the right type of packaging and posting boxes is only half the battle when it comes to commercial orders. The hard exterior protects the items from being crushed, but it is necessary to ensure that enough padding is provided to absorb shocks. Padding can made of paper, including unprinted newspaper or white tissue paper, foam peanuts, or bubble wrap. If the right box size is not available, do not be tempted to fill the remaining space with padding materials or to simply leave the space empty. Sending additional padding materials adds to postage costs, while leaving empty space means that the box is more likely to be crushed and that the item can move around inside the box. Always mark fragile items clearly or items that are to be transported with a particular side facing upwards.
How to Buy Packaging and Posting Boxes Right for Commercial Use on eBay
eBay is the perfect place to shop for packaging and posting supplies as a large number of sellers offer a variety of mailing options at reasonable prices. To find what you need, simply type a phrase, such as "biodegradable postal boxes" in the search field, which can be found on every page, to see the items on offer. Narrow your search results by choosing the most suitable category and item features. For more options, use the advanced search feature.
Before You Buy on eBay
Before buying on eBay, learn about the item and get to know the seller. Click on an individual product to view the item listing page, where you can find all the information that you need to do this. Look here for details such as the full item description, bidding and buying options, the seller's accepted payment methods, postage and packaging costs, and the seller's feedback information. If you have any questions about a listing, click on the "Ask a question" link to contact the seller.
eBay's seller feedback feature allows you to see what previous buyers have to say about a specific seller's products and customer service. Click on the number next to the seller's username to view this information. Detailed seller ratings provide additional information about aspects such as the seller's communication and the accuracy of the item description in the listing.
Conclusion
In order to understanding what makes packaging and posting boxes right for commercial use, buyers first need to consider the items that will be dispatched. This makes choosing the appropriate boxes easier. Then identify what types of boxes are available. Some boxes are designed specifically for certain product types, such as posters, CDs and DVDs, and electronic components. Alternatively, everyday cardboard boxes come in a range of shapes and sizes, some with foldable top flaps and others with telescopic or removable lids. Choose a box size or range of sizes that accommodate the items to be dispatched comfortably and securely. Some boxes can be adjusted to suit the packer's needs.
Box strength is the most important factor to consider when choosing commercial products. The number of walls determines how resistant the box is to crushing or damage. The more delicate the item, the stronger the box required. It is important to bear in mind that padding materials add weight and a lighter box means lower postage costs. In addition, keeping the dimensions as small as possible keeps postage costs down. The boxes chosen should be easy to assemble and seal to prevent wasting time during the packaging process. Always use packing tape, not sellotape or masking tape, to assemble and seal boxes. Choose coloured or plain white boxes to suit the company image and branding. Packaging and posting boxes in a variety of thicknesses, shapes, sizes, designs, and colours are available from eBay sellers.