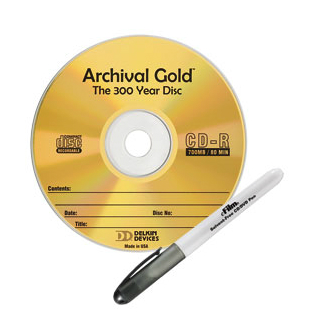 Buying used DVDs on eBay can be very convenient, as brand-new DVDs, especially new releases, tend to be rather expensive. There are a number of characteristics that can make a used DVD valuable online. Some items may be valuable because they are rare and collectible, while others may sell faster because they have just become available on the second-hand market.
People sell used DVDs on eBay for a number of reasons. Sometimes they are no longer interested in the films and sometimes they may simply take advantage of garage sales and retail bargains to make a profit online. Blockbuster DVDs are often less valuable than small cult films, because people who are really passionate about a certain title tend to be more interested in owning a copy.
VOD and HD recording have made large catalogues of popular films easily accessible to the public without the need of a DVD or tape. However, there are certain DVDs and box sets that are consistently sought after on eBay.
Anyone looking to buy used DVDs on eBay will need to be aware of the reasons DVDs may be considered valuable on eBay, as well as how to establish the current market value of popular DVDs and what their possibilities of selling online for a good price may be.
Used DVD Bargain Hunting
Some people buy and sell used DVDs on eBay for a living. They research the market, find what people want and put it up online. Other people simply want to buy DVDs for a low price, and they buy used DVDs online to save money, while some occasional sellers may sell DVDs they have received as a gift.
When one is not looking for rare collector's items, the main reason for buying used DVDs online is their lower price. Moreover, when one purchases used DVDs online which are in good condition, sometimes even in their original packaging, it is possible to buy them and recoup most of the investment by selling them after watching them.
While renting films or paying for VOD means spending money that is not coming back, buying DVDs, especially in the case of popular films, can also be a profitable business.
eBay sellers may also often sell DVDs in bundles. While this can mean buying some DVDs one is not interested in, when one considers that these can be sold online in their turn, the deals become much more attractive.
Rare and Collectible DVDs
The most priced items on the used DVD market are rare and collectible individual DVDs and box sets. They may belong to a limited edition, they may have become rare with time, in the case of older cult films, or they may simply be classics that were released in nice packaging or with interesting extras, such as deleted scenes, making-of documentaries, or interviews with the cast.
Basically, anyone who has been adding titles to his or her DVD library for a while may own some that might fetch a high price on eBay. These may be early, little known films by popular directors, or limited editions of Hollywood films. In fact, some used DVDs can go for hundreds of pounds on online auctions. It is mainly a matter of supply and demand; used DVDs are more valuable when they are rare.
In fact, many old movies are out of print, so the only way to acquire them is by purchasing a used DVD. While some of these films may be available online, streaming copies are not always of optimum quality, and true film enthusiasts commonly prefer to purchase a DVD.
Steelbook Cases and Exclusive Packaging
While the film on the disc is supposedly what matters, packaging makes a big difference in the used DVD market. Steelbook releases make up some of the most coveted used DVDs on eBay. Made out of tin or metal instead of plastic, steelbook DVD cases make much more appealing objects than regular DVD cases.
Steelbook releases are commonly limited, which turns them into instant collector's items. Moreover, sometimes these releases are limited to a certain region. This also increases the demand for Steelbook DVDs in markets where this format may not have been accessible at the original release date.
For example, the Alien Egg Anthology box set has quickly become a classic. Some Alien fans who already own the films individually may still pay a high price to own the set, complete with its alien egg packaging. Thus, used DVDs can be valuable for both their contents and their packaging.
The Transformers' Two-Disc Special Edition box which actually transformed into an Optimus Prime figure is another example of rare and valuable DVD packaging. This box was originally only available at one particular chain store in the US, and the price of used copies has been consistently on the rise over the last couple of years.
Over the last decades, pirated copies and illegal streaming have made DVD sales very difficult. To fight this unlawful competition, DVD manufacturers keep coming up with ideas that are much harder to copy than a simple DVD, such as a transforming DVD case.
Complete Collections of TV Series
TV fans often like to own copies of their favourite shows on DVD. TV series' box sets usually include much more than the original episodes of a show. In order to motivate buyers, producers usually develop exclusive content, such as deleted scenes or audio commentaries.
Fans value these things and are prepared to pay good money for whole seasons of their favourite shows. When a show becomes a classic, such as Seinfeld or Dr. Who, used DVD collections spanning one or more seasons can become extremely valuable, especially in the case of out of print box sets and exclusive releases.
Used DVD Pricing on eBay
While the average price for used DVDs on eBay is generally under ten pounds, there are many items that can go for much more. When looking to buy or sell used DVDs on eBay, it is a good idea to do some research about the items' current market value.
There are two variables to consider when trying to establish a used DVD's market value; one is how often the item has been selling lately and the other one is how high its last known selling prices have been. Items that have been sitting on virtual shelves for ages without attracting much attention or bidding should be cheap, while items that sell as soon as they become available are commonly more expensive. On the other hand, titles that are still in print tend to be cheaper, while rare, out of print items are pricier.
It is not difficult to establish an acceptable price range by looking at these variables. While an online seller may set a high price for a certain item, an informed buyer can be in a position to ask him or her to lower that price, if it seems unrealistic in the context of the market.
How to Buy Used DVDs on eBay
eBay is an ideal place to find used and rare DVDs at very competitive prices. When looking for some collectible items or popular movies to enjoy in the comfort of your home, you can start by searching for "used DVDs". This yields complete listings of every used DVD on the site. These search results can then be refined in many different ways. For example, you may type in the name of the film you are looking for, the type of packaging, or the director you are interested in.
Before bidding or buying an item, it is important to carefully read the item description. The condition of used DVDs is crucial, as damaged DVDs may have playback problems. Therefore, you must look for descriptions where it is clearly stated that the discs are in perfect condition. As for packaging, if there is any visible wear and tear on the DVD cases, sellers should include complete details about it. Shipping charges and delivery schedules are also important, and sellers should offer full details regarding this as well.
Finally, it is always a good idea to check the seller's feedback score and read past clients' comments, as sellers with excellent ratings are usually a safe bet on eBay.
Conclusion
There are a number of different reasons for used DVDs to become especially valuable on eBay. Popular films often sell better than obscure titles. However, rarity is also an important point when it comes to used DVDs fetching high prices online. While a blockbuster may seem easier to sell online, a rare edition is commonly more expensive.
DVDs are not only valuable because of the films they contain, but also because of the extra features and limited edition packaging. As films are now easily accessible online, people who buy used DVDs are usually looking for things that one cannot get from a streaming link.
When DVDs are out of print, they can also become more valuable. Moreover, rare editions that may have only been released in a specific region can be very coveted as well. There is a very healthy and active market for all kinds of used DVDs on eBay. While some of them may not be extremely pricey today, they may have a potential to become collector's items in the future.