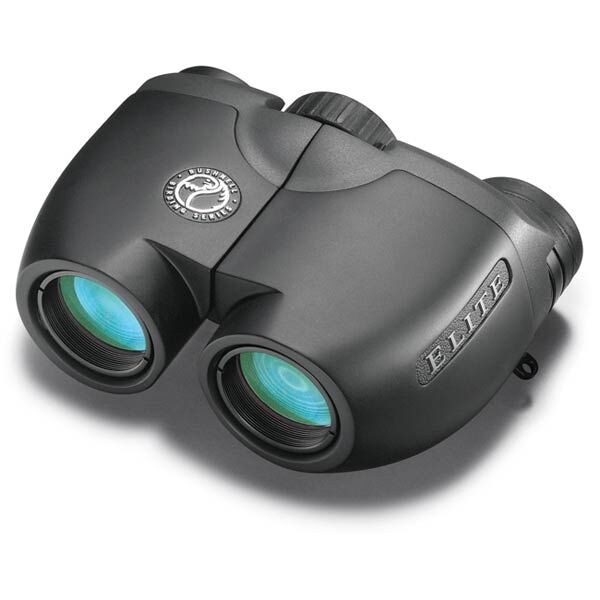 When choosing a new pair of
binoculars
, it is important to consider what the binoculars are intended to be used for, as this will significantly affect the type of binoculars that are chosen. Due to the differing lens sizes, magnifications, and features of the various makes and models available on the UK market, different binoculars are suited to different purposes, and binoculars that may suit sightseeing or the theatre may not be beneficial to hunting.
Why Use Binoculars for Hunting?
Binoculars enhance the overall experience of hunting, right through from enjoyment to performance. In terms of enjoyment, a good pair of binoculars can open up the landscape, providing access to animals and nature that would not be possible without the equipment. Due to the magnification, objects that could not be seen with the naked eye could be enjoyed through the use of a pair of binoculars. In terms of performance, binoculars make it easy to spot prey, whether that be a small bird or a large animal. This increases the chances of a successful hunt. However, it is important to use binoculars that contribute specifically to the hunting experience. There are a range of factors to take into account when making a purchase.
Choosing Binoculars for Hunting
As already established, a pair of binoculars that are suited to the theatre may not be suited to hunting, so it's vital to look for a pair of binoculars that enhance the hunting experience. However, the type of hunting that is intended is also a necessary consideration, as binoculars suited to hunting in an open landscape would not particularly benefit those planning to hunt in forested or woodland areas.
Binocular Lens Size
The diameter of the lenses in a pair of binoculars is a primary factor when choosing binoculars for hunting. As hunting activity is increased during the darkened dawn and dusk hours, it is important to look for a larger diameter which naturally let more light into the lens, allowing them to perform better than smaller-sized lenses in limited lighting conditions. It is easy to find the objective lens size of a pair of binoculars: when browsing specifications, look for two numbers separated by an x, such as 7x28. The latter number refers to the lens size in millimeters.
| | |
| --- | --- |
| 30mm | 30mm is really the absolute minimum lens size a hunter should be considering. Anything smaller than 30mm and the lenses are simply too small to let enough light through for use in restricted lighting conditions. |
| 42mm | A 42mm lens diameter is much more effective for hunting than a 30mm lens, and is often the minimum a hunter will look at. The bigger size naturally allows more light to pass through the lens. |
| 50mm | Many hunters consider lenses that measure up to 50mm in diameter. These provide a good compromise between brightness and size of the equipment. Image clarity is considered to be excellent. |
| 56mm | Some hunters favour a 15x56 binocular, although lenses of this size are somewhat of a rarity. While they can be used in very dark conditions, the lenses make the binoculars very bulky, and not easy to transport during hunting. |
Binocular Magnification
Unlike lens size, which should undoubtedly be on the higher end of the scale for hunting purposes, it is not quite so easy to determine the best level of magnification, as this will depend upon the type of terrain the user plans to hunt in. If hunting in open landscapes, a lower magnification with a wide field of view would be optimal, while those hunting in dense wooded areas would benefit more from a pair of binoculars with a very high zoom rate.
| | |
| --- | --- |
| 4x - 7x | A magnification level less than 8x is considered to be very low, and 4x is certainly the minimum a hunter would wish to look at. The advantage of these binoculars is that the field of view is very wide, allowing for a landscape to be scanned easily. |
| 8x - 9x | Also a low magnification, these binoculars offer a wide field of view with a slightly more advanced magnification level. They are particularly suited to those hunting in wide open spaces who want a little bit more enhancement. |
| 10x - 14x | Binoculars with a magnification within this range are considered to be good all round models. They offer a compromise between field of view and magnification, and are suited to those who alter their hunting terrain regularly. |
| 14x - 19x | These higher magnification binoculars are more suited to hunters who are out in dense forested areas. The lower field of view means the binoculars can be used to focus upon a specific tree or bush, rather than a wide landscape. |
| 20x - 25x | Very high magnification binoculars have a narrow field of view, making them perfect for dense conditions. However, keep in mind that the higher the magnification, the more susceptible the binoculars are to even the smallest of hand movements. |
Binocular Features
As the binoculars are intended to be used while out and about, and in active conditions, it is important to consider binoculars that have specific features that make them both durable and suited to outdoor use. Aim to find a pair of binoculars that will last a lifetime. If buying binoculars without these features for hunting purposes, damage or wear and tear could significantly reduce the life expectancy of the equipment.
| | |
| --- | --- |
| Durability | Due to the conditions in which the binoculars will be used, durability is key. Look for binoculars that have fully multi-coated lenses which use a combination of materials to ensure the lenses are sturdy and long lasting. |
| Waterproofing | Waterproofing is a very important feature when considering hunting binoculars. Try to avoid binoculars classed as water resistant, and instead look for full on waterproofing with nitrogen-filled rubber for added protection. |
| Fogproofing | Most good binoculars will have an internal fogproofing system in place, but it is still worth making sure a pair have these feature before purchasing. Binoculars that use nitrogen to prevent build ups are ideal. |
| Optical Design | Binoculars use a variety of prisms to create a magnified image. Hunters should consider a 90 degree roof prism or dach prism rather than the more traditional porro prism as these designs are better protected from the effects of moisture build up. |
Binocular Weight Consideration
Hunting is an activity where people are out on their feet for long period of time, so it is worthwhile taking the weight and size of a pair of binoculars into account to ensure comfort. Unfortunately, the larger the lens, the bigger, and heavier, the equipment. As hunters require a large lens for use in dim conditions, this is not something that can be compromised. However, many hunters choose a 30 or 32mm lens diameter which they feel gives a good middle ground between weight and performance. It is also important to look into other ways to reduce weight and bulk. Roof or dach prisms are generally much lighter than porro prisms, making them far more portable, so weight is another reason to consider this particular optical design over porro prisms or Galilean designs.
Find Binoculars for Hunting on eBay
Binoculars that are suitable for hunting can be found on eBay. Due to the wide range of options and affordable prices, this website is often a good place to start the search for a new pair of binoculars with specific features to enhance the hunting experience. Begin in eBay's Electronics store before heading into the section dedicated to Cameras & Photography. From here, potential buyers can navigate to Binoculars via Telescopes and Binoculars and finally the Binoculars and Monoculars category. For complete ease, it is also possible to search for binoculars in the search box. If the specific features have already been decided on, make use of the left hand menu to filter results based upon these personal preferences, such as magnification or optical design. Alternatively, if the precise size and magnification has been determined, try searching directly in the search box to generate a full list of relevant results. For example, try searching for 'binoculars 8x32'.
Conclusion
Finding the best binoculars for hunting depends on a variety of factors that are individual to the hunter. Remember to assess the lighting conditions the binoculars will be used in and buy a pair with the necessary lens diameter. Do not forget to assess the magnification required, and important is also the field of view. Checking the binoculars' waterproofing capabilites is also a must to ensure a long-lasting pair is purchased.