Baguette cut stones are accent pieces used in jewellery. They are often highly prized and quite valuable. Before buying a baguette stone for a ring or bracelet, learn about their shape, weight, and quality to make an informed purchase.
Shape of Baguette Cut Stones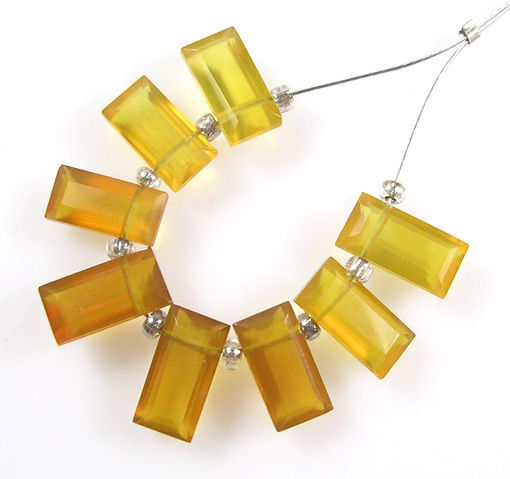 Baguette cut stones are long and rectangular, unlike the similar emerald cut, which can be square or rectangular. The baguette cut style is adapted from the art deco and art nouveau movements, leading the stone to have straight, geometric edges. There are two types of baguette stone: tapered and straight. Straight stones are evenly cut, while tapered stones are narrow on one end. Both types of baguette stones have step cuts, rather than the corners or triangles of other types of cuts.
Baguette Cut Stone Weight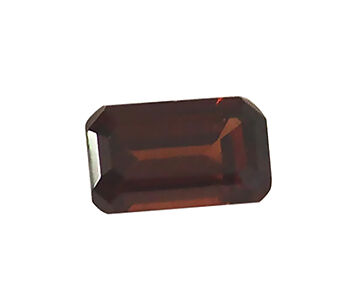 Baguette cut stones are usually smaller than other cut stones. Typically, they only contain 14 facets. While this number is relatively low, the baguette cut provides a deep luster to the stone. Because the stone is smaller, it is not measured by carat weight. Instead, it is measured by its dimensional size. Usually, the length to width ratio of the stone is 1.5:1.
Baguette Cut Stone jewellery Usage
Baguette cut stones are not typically used as the centre stone in jewellery. Along with emerald cut stones, baguette stones are used as accent pieces. They work well in a channel setting because they can be placed side by side without gaps. A straight channel holds straight cut baguettes. For curved channels, tapered stones fit well. Originally, the stones were used in costume jewellery, but now they are used for more purposes. Baguette cut stones are popular in tennis bracelets and wedding bands.
Baguette Cut Stone Quality
The quality of a stone is determined by its clarity, width, depth, symmetry, and alignment of facets. Clarity refers to blemishes and inclusions; these affect the quality of the stone because they prevent light from passing through it. The other factors are used by stone cutters to hide blemishes. Quality stones are cut in a way that reveals the best clarity.
Before Buying Baguette Cut Stones
Before buying baguette cut stones, or any jewellery with set stones, make sure to inspect the stones carefully or have an unbiased professional do it for you. If a baguette stone is not cut with much depth, inexperienced jewellers might crack the stone while setting it. In addition, look for cloudiness in the stone; this can indicate a lack of quality. Lastly, if a piece has been sitting for a long time it may have gathered dust under the stone. Baguette stones tend to store dust and dirt. Ask the jeweller if the stones can be cleaned before purchasing. After purchasing, periodically clean the stones yourself to keep them in the best shape possible.