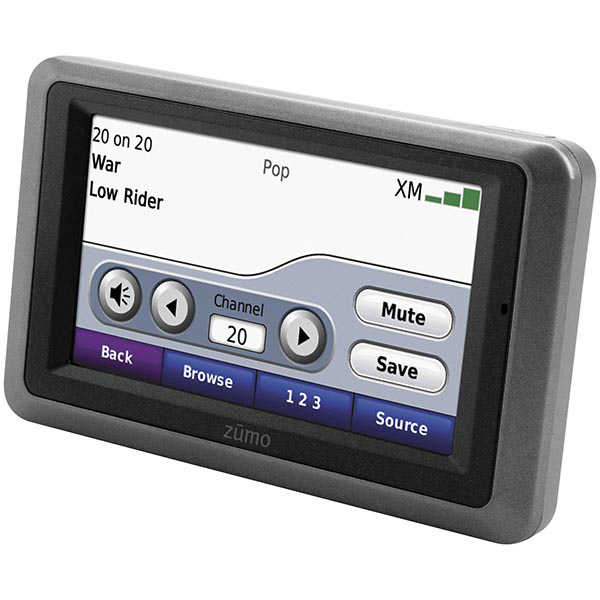 GPS systems are a useful tool in any type of vehicle. Global Positioning Systems provide location and time services in all weather conditions using space borne satellites. Originally developed for use in the military, GPS systems have become popular with average citizens and consumers, as a navigation tool in their vehicle. The United States government maintains the satellites which remain freely accessible to individuals with a GPS receiver. GPS systems have numerous parts, so potential buyers should be familiar with the various components, as well as become knowledgeable about how to install them.
Some GPS units have external antennas that need to be affixed to the outside of the vehicle. Other units have internal antennas which simplifies the installation. Generally, the unit is attached to the dashboard or sun visors or the vehicle directly. It may include some sort of charging cable, either a USB or cigarette lighter style charger. There also may be some type of audio cable to connect the device to the audio system native to the vehicle. Before purchasing, prospective buyers should ensure they are getting a product suited to their needs, and that they are able to handle the installation without any problems.
Types of GPS Systems
There are three main types of GPS systems available. The first is the built-in GPS system which is installed directly into your dashboard. The second are portable GPS systems which offer greater flexibility because they can be moved between vehicles. Be aware that often times they don't match the interior of the vehicle, and have a smaller screen making some functionality difficult. Finally, there are hand-held units which offer the most flexibility of all the options but are difficult to use while driving, and this course of action is not recommended for safety reasons.
Built-in GPS
Built-in GPS units typically have the largest screens. The GPS often only makes up one small component of the unit. They are sometimes matched with other features such as DVD players, video game systems, audio programmes, etc. These systems are permanently affixed to the vehicle and either requires a sophisticated buyer, or professional assistance to install the unit properly. They have to be sized perfectly with the opening in the dashboard, hardwired to the car computer and audio system, and generally require more time and care in terms of installation.
Portable GPS Systems
Portable GPS systems are much easier to install. They are also removable as they attach to the vehicle using a temporary adhesion, such as velcro or a suction cup. Portable GPS Systems are a great choice for those buyers who mainly desire navigation functionality. Despite the smaller size of the screen, in terms of navigation, this is usually compensated for by the automated turn-by-turn navigation. A computerised voice announces to the driver when and where to turn, and sometimes include approximate distances. Portable GPS systems make the most sense for buyers who plan to use the device in different vehicles.
Handheld GPS Systems
Handheld GPS systems are difficult to use while driving. They are not attached to the vehicle in any way forcing the driver to divide their attention between the device and the road. Handheld GPS systems are a favourite amongst the outdoor recreation crowd however. They can provide directions to remote locations, and can even be used while out of the vehicle. This makes it useful for any sort of backcountry navigation, and also as a potential emergency beacon. One thing to consider is that handheld GPS systems usually have a limited battery life, therefore users that rely on them should be wary of that.
GPS System Features
GPS systems include a variety of features. Seeing as how their data is derived from satellites in space, GPS can allow the user to access things like weather, directions, driving statistics, and traffic all in real-time. GPS systems navigate drivers to their destination, automatically re-routing if the driver misses a turn. They also provide up to the minute forecasts which are useful to individuals living in volatile climates. Finally, for commuters, GPS systems can provide real-time traffic updates and route the driver around any potential traffic jams.
GPS systems often include a screen which provides an overview map for the driver. This includes rate of speed, estimated time of arrival, and a digital compass. Often navigation is conveyed through an automated voice that is emitted from the unit, either through its own speakers, or can be connected to the vehicles native audio. The GPS is affixed to the vehicle with use of mounting hardware, but buyers should research this issue in terms of their location. Many jurisdictions have legislated where a GPS unit can be in the vehicle and penalties may exist for violating such rules.
Other Features
While the main functionality of a GPS is to provide navigation, traffic, and weather, advances in technology have introduced many other features into the GPS unit. One important feature is text to speech. Some basic models of GPS only provide text and not audio directions, forcing the driver to take their eyes of the road to view the screen giving the directions. GPS systems also may incorporate a large database of points of interest which may include restaurants, hospitals, tourist attractions, and other relevant information.
Built-in maps are also a consideration. Some GPS units are completely blank, and supplemental maps must be purchased as a result. This is a concern for buyers who want a simple plug-and-play unit, or are simply budget constrained. Bluetooth compatibility may also be a useful feature. For built-in GPS with a bluetooth compatibility, the unit can act as the master point for the vehicle and as music can be wirelessly played through it, directions can be given, along with an assortment of other features.
How to Install a GPS System in Your Car
Installing a GPS system is made much simpler if the antenna is not external. External antennas need to be attached somewhere in the car with a clear line of sight to the sky. This may be on the outside of the vehicle, in window, or elsewhere. Different tinting may also affect the quality of the signal the GPS system is able to pick up from the satellites above. If the user has tinted or darkened windows, it may make sense to install the GPS antenna on the outside of the vehicle.
When a user first receives their GPS system, it is prudent to review the manual with instructions both for use and for insall. Affix the unit to the dash of the vehicle, or other place the driver prefers, but without violating local laws and do any requisite installation of the GPS antenna. Users should then plug the unit in with the compatible charging device and connect it to the car audio system if desired. Finally, most GPS systems provide step-by-step instructions once the device is powered on.
How to Buy an Automotive GPS System on eBay
eBay has a great selection of all types of GPS systems that is sure to have a unit to fit every buyer's needs. The best way to search for an automotive GPS system on eBay is to simply enter basic words in a keyword search. This may include words like "GPS system", or if the buyer already knows what type they desire, those words should be included. For example, "portable GPS system", "built-in GPS system" and "handheld GPS system" are all excellent starting search terms. Once the results are displayed, the user can begin to browse and narrow down their options with more specificity.
Alternatively, eBay provides easy to use categories that shoppers can also use to navigate through the automotive GPS system results. This provides a similar broad range of results. In either case, once the results are displayed, the user can narrow those results with either additional refinements or filters. For example, products can be filtered by condition, type, and feature or sorted by price, time left at auction, or buying format. These easy to use tools make eBay the best choice for shoppers to find the perfect automotive GPS system.
Conclusion
An automotive GPS system is a great product that meets the needs of many different audiences including travellers, commuters, and recreationalists. They come in a variety of different types, and prospective buyers should research the product thoroughly to make sure they purchase the unit suited for their needs. Installation is also an important consideration, as built-in units require a much more complex installation than do portable or handheld units. The smaller units are much more difficult to see and use however.
For portable and handheld GPS units, virtually no complicated installation is needed. This allows for a simple quick install, and is usually a good choice for consumers mainly concerned with navigation functionality. Users seeking more advanced features may consider a built-in GPS system more strongly. These often have many features and although they require a more complex installation, provide functionality not found on some of the other models. Regardless of the right type of GPS system for any buyer, eBay is sure to have the right product to meet their needs.