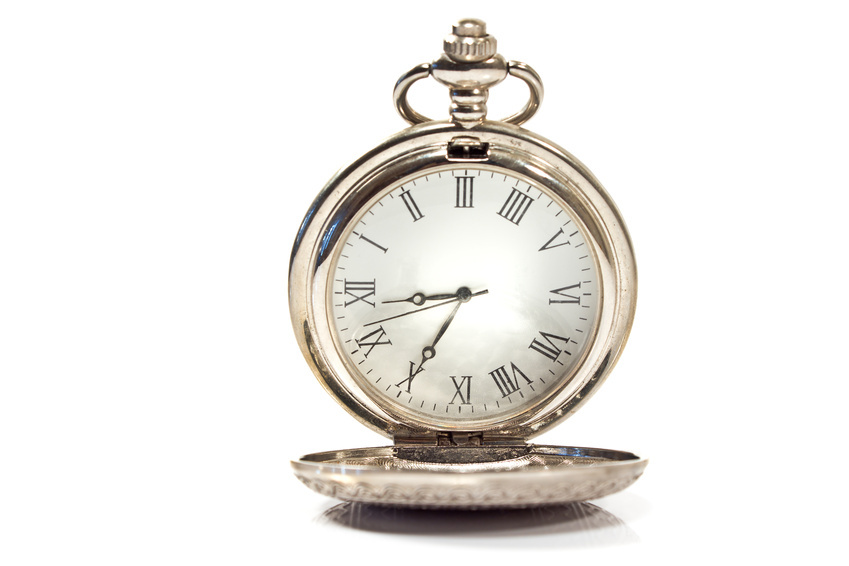 Functional, decorative, or a mix of both, there are many different types of antique clocks available for a room or antique collection. Starting from the early 17th century, domestic clocks have been produced by highly skilled clockmakers. As such, many different types of antique clocks were designed with high quality, elegant style and functionality in mind. This guide provides an overview of different types of antique clocks, some of their key features, their best use and how to provide general care to help maintain them.
History of the Different Types of Antique Clocks
Timekeeping has been an important pursuit throughout human history. The first mechanical clocks were made by European monks in the 13th century, although they didn't have hands or a pendulum to regulate the passing of time. Before the 1600s, most people used these clocks, which were installed in the tower of churches, listening out for the canonical bells to keep track of the passing of each hour. In the early 1600s, the first domestic clock was made.
These 'Lantern' clocks had a dial with hands, were made of brass, featured weight-driven mechanisms, were styled after old-fashioned lanterns and required winding every 12 hours. In the mid-17th century, the pendulum was introduced and improved the accuracy of timekeeping enormously. Long pendulums were attached to clocks, forming what is called the longcase clock. Perhaps the best known longcase clock is the Grandfather clock. These clocks typically needed be wound every 8 days. As clock demand grew, a greater number of clocks were produced, taking on the different styles and materials and mechanisms that were popular during the period in which they were crafted.
Discover the Different Types of Antique Clocks
Different types of antique clocks have different functionality. For instance, a highly decorative mantel clock can be treasured as an ornamental piece to grace a piano, shelf or table. Alternatively, a retro fusee dial clock primarily provides an accurate timekeeping function in a simpler style. Different types of antique clocks can be valued as coveted collector's items, functional pieces, or elegant room accents. A buyer should know where the clock will be placed, how the clock will be used, and what styles will complement existing tastes and décor in order to help them narrow down search criteria.
Components of Different Types of Antique Clocks
While the parts of different types of antique clocks may vary according to the different styles, listed here are some basic parts that compose a typical antique clock.
| | |
| --- | --- |
| Part | Description |
| Case | The protective housing for the interior movement of the clock. In time, the case became increasingly ornate and decorative, taking on popular contemporary styles and using different materials. |
| Dial | Also known as the 'face', the dial is the often round or square surface on which the numbers and hands display the time. |
| Escapement or Movement | The mechanism that drives the clock, usually a pendulum, spring, or fusee. |
| Pendulum | A hanging metal or wooden rod that hangs from the clock to enable precise timekeeping and regulate movement. This may not be present in earlier clocks, spring-driven or fusee type clocks. |
Different Types of Antique Clocks
Understanding the different types and characteristics of the wide range of antique clocks available will help purchasers in deciding what antique clock will work best with their particular tastes and styles.
| | | | |
| --- | --- | --- | --- |
| Type | Description | Usage | Example |
| | A traveling clock made in the 1800s, the carriage clock is usually made with brass with a handle on the top. It has a spring mechanism that needs to be key-wound. It features a small, upright rectangular case, typically four glass sides and alarms and/or striking work. | Antique carriage clocks are typically used like mantel clocks, placed on a shelf or piano and enjoyed as a decorative accent to a room. | Duverdry and Bloquel/Bayard Carriage Alarm Clock |
| | A German invention popularised in the 19th century, the cuckoo clock is a highly ornamental clock that uses the chirp of a cuckoo instead of a regular chime, sometimes accompanied by a gong. Usually made with wood, it often resembles a European chalet house covered in figurines and other decorative elements. | This decorative piece can add a touch of style to a wall or shelf, along with the charm of its signature 'cuck-oo' sound on the hour. | Black Forest Cuckoo Clock |
| | A simple, functional clock originally employed for use in schools and train stations, the fusee dial clock was made in England in 1775. Featuring a spring-driven movement, the fusee features a large, easy-to-read dial and hands. The case is usually wooden with a round, glazed dial, although the case later used silvered brass or painted iron. | While a fusee clock is generally a simpler, less ornate style, placing a timepiece that was typically intended for non-domestic spaces can add charming nostalgia to any room in a home. | Schoolhouse drop dial clock. |
| | Patterned after the carriage clock design, a mantel clock is distinguished by its lack of handle as well as its highly ornate style. They are typically key-wound clocks that need to be rewound every eight days. The French style uses more expensive materials, such as marble, slate and ormolu, while the later American designs use finished wood like cherry and oak. | These decorative clocks can make a beautiful accent to more formal rooms, such as the living room or dining room. | Highly ornate French Empire-style clocks made of marble, ormolu, onyx or slate. |
| Regulator or Pendulum Clocks | The longcase clock is a weight-driven clock with a pendulum held inside the lower part of the case. Most longcase clocks are striking clocks, which may sound on the hour, half hour and fraction of the hour. | An impressive addition to a hallway or public room of the house, a longcase clock can make an imposing, ornate presence in a room, especially if it has a striking feature. Depending on the level of ornament, they can match a variety of room decors. | The Comtoise clock, which features a 'potbellied' case. The Bornholm clock features a tall wooden box. |
Factors to Consider When Buying an Antique Clock
Whether it's for a collection or functional purpose, there are several factors that should be recognized when purchasing different types of antique clocks.
Style
There are many different styles of antique clock, which can serve different functions in the house. For instance, a mantel clock is mainly ornamental and features a chime, which is ideal for a public room such as the living room or dining room. Wall clocks can be more functional and versatile for other rooms in the house, such as the kitchen.
Mechanism
Be prepared to wind different types of antique clocks. Whether they're spring-driven or weight-driven, antique clocks typically need to be wound every eight days.
Maker's Marks
Checking for maker's marks and signatures, including the date and place of manufacture are helpful to assess the quality and age of an antique clock. This is important for collector's items and ensuring that the clock is an antique (over 100 years old).
Typical Features of Different Types of Antique Clocks
While there are a wide variety of different types of antique clocks available, there are some basic features that can be found in any antique clock.
High Quality Materials
Clock-making was a highly skilled craft for hundreds of years, involving intricate work and a deep knowledge of timekeeping. As such, often the quality of the materials reflects the amount of skill required to make different types of antique clocks.
Weight-Driven or Spring-Powered Mechanism
Unlike modern clocks, different types of antique clocks typically use a weight-driven (pendulum) or spring-powered mechanism. They usually need to be wound every eight days, or even more frequently depending on the type of antique clock.
Decorative Details
While some types of antique clocks have a strictly functional purpose, such as fusee clocks, most types are made to show off the skill and craftsmanship of the clockmaker. Decorative styles popular at the time are often displayed on the case of the clock, whether in carvings, motifs, figurines or gilt edges.
Regular Maintenance and Care
The inside of the different types of antique clocks are much more complex than modern clocks. They require care from a specialist, usually every year, to lubricate and clean the parts.
How to Care for Different Types of Antique Clocks
Different types of antique clocks require different kinds of care. Most of these clocks, however, require regular winding typically around every eight days. It is important to wind a clock regularly to ensure a stable beat, although over winding a clock can cause damage. Try not to move a clock very often, as this can disrupt the mechanism inside the clock. A general rule is to avoid rooms with fluctuations in humidity, which can make the material of the clock expand and contract, thereby disrupting the joiners and internal mechanism of the clock. Dust the clock carefully but regularly, usually with a dust-attracting cloth. Any other maintenance or adjusting to the clock should be done by a trained technician to prevent any damage to the intricate internal system of the clock.
Popular Antique Clock Manufacturers
There are many renowned clockmakers who have made different types antique clocks throughout history. Here is a list of some notable clockmakers from around the world.
* William Clement
* John Harrison
* Jean Michel Ziegler
* Andre Charles Boulle
* Franz Ketterer
* Gustav Becker Clock Company
* Junghans Clock Factory
* Winterhalder and Hoffmeier
* Abel Cottey
* Ansonia Clock Company
* Benjamin and Ephram Williard
* Chelsea Clock Company
* David Rittenhouse
* Eli Terry
* Peter Stretch
* Samuel Bispam
* Seth Thomas Clock Company
* Waterbury Clock Company
Conclusion
This guide has provided an introduction to some different types of antique clocks available for purchase. Different types of antique clocks feature many different styles, mechanisms, time periods and makers. With this knowledge in hand, making a decision of which clock to add to your home or antique collection should be an easier process. Once you have collected this information, you can buy different types of antique clocks safely and securely on eBay.