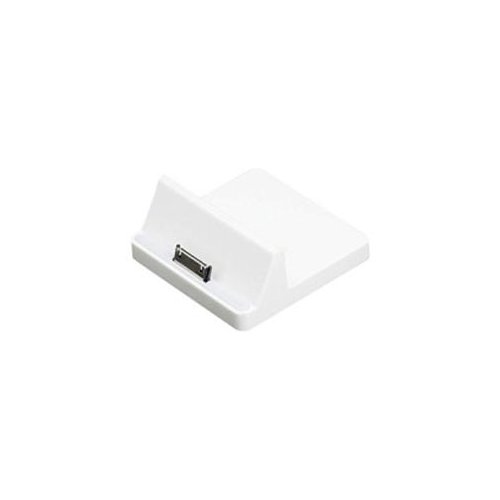 Tablets are becoming as much of a way of life as the PC. Tablets and tablet laptops often come supplied with a charger although this is not always the case. Sometimes chargers may need replacing or a charger designed for a different situation may be desirable. Many tablets and tablet laptops also only come with one or two USB ports, so selecting a docking station can be a solution to provide more versatility.
Types of Chargers and Docking Stations for Tablets
By far the most common type of charger for tablets is a wall socket with USB connection. This is also the type of charger that is likely to come with a new tablet, although a car charger may also be included. Some chargers are made specifically for a particular model of tablet while other universal chargers are designed to accept a wide variety of tablets. Solar powered and battery powered portable chargers can also be found. The majority of docking stations simply work as chargers while providing a handy place to cradle the tablet and make it easier to view and use. As with standard chargers, they are usually either designed to be plugged into the wall or into the car lighter socket. Some docking stations provide extra outputs which can be used to connect other devices such as monitors, cameras, and phones.
Wall Socket Chargers for Tablets
A variety of wall socket chargers are readily available. Some wall chargers may be brand, or even model, specific while others are universal and will fit a variety of tablet models. It is advisable to check that the charger is not only compatible with the tablet model but also with UK wiring. Always check that amps and watts are compatible with the tablet or device intended for use.
| | |
| --- | --- |
| Brand and/or model specific | Some brands and models will only work with a specifically designed charger. Select according to specifications. |
| Universal charger single USB | Designed to fit most makes and models of tablet. Available in a variety of colours and styles. |
| Universal charger with double or multiple USB | Suitable for charging two or more USB devices at once. Compatible with most tablets. |
| Travel or mini chargers | Usually very lightweight and small. Suitable for both home use and travel. Designs, colours, and plug types vary. Check for suitability with both tablet and intended destination use. |
| Adapter charger with spare plugs | Useful for international travellers liable to undergo a change of wiring systems. |
Car Chargers for Tablets
Car chargers plug into the lighter slot of a car to access the battery. A tablet car charger is useful for anyone on the move and offers an alternative to mains electricity. When using a standard car charger without a docking station, the tablet will be available for use, but it is inadvisable to use a device resting on the seat or dash while driving.
| | |
| --- | --- |
| Brand or model specific | As with wall chargers, some tablets require a specific charger. Select as required. |
| Selected brands or models | May fit a number of brand tablets that take a similar fitting. |
| Universal car charger single USB | Suitable for many tablets. Some models offer a choice of connections to fit various models or brands. Available in various shapes, sizes, and colours. |
| Universal dual USB car charger | Fits many tablets and allows for charging more than one device at a time. Different shapes, colours, and sizes can be found. |
Battery and Solar Powered Chargers for Tablets
A battery powered charger can be a versatile option both as a preferred option and as an extra for emergency situations or any situation where car or mains electricity is unavailable. Solar powered chargers offer similar advantages and are environmentally friendly.
| | |
| --- | --- |
| Battery powered with single input | Long lasting lithium batteries are normally used. Units are available to suit most tablets. |
| Battery powered dual USB | Suitable for charging more than one device. Check that battery life and output is adequate. |
| Solar powered single or dual input | Suitable for travellers and those concerned with the environment. Check for compatibility. |
Docking Stations for Tablets
Docking stations make it easy to place a tablet into a safe environment for charging or to offer extra connections for other devices. One of the main advantages of using a dock is to keep the tablet in a position that allows for ease of use while it is charging. Charging dock stations also usually offer good looks along with stability. Longer leads can be found to increase both portability and ease of access to the tablet; sometimes this option is more appealing than using extension cords.
| | |
| --- | --- |
| Single USB desktop docking stations | A sensible option for supporting a tablet at home on a stable surface allowing for upright usage while charging. Available in a range of colours and styles. Models may be brand specific, suitable for a number of brands and models, or advertised as universal. |
| Desktop docking stations with additional USB ports | Suitable for home use where the ability to use extra ports is desired. Phones, monitors, flash drives, and cameras are just some of the devices that can be supported, adding a new dimension to the capability of any tablet. As with single USB docks, models are available in a number of colours and designs. Select according to taste and need. |
| Car docking station – single USB port | Usually designed to sit on a vehicle dashboard with car battery charging. Particularly suitable for those wanting both charging and use from a tablet while driving. Excellent choice for taking advantage of GPS services as well as other apps that a tablet may offer. A combination of car and in home docking stations offers quick and easy versatility for most tablets. |
| Car docking station with dual or multiple ports. | Suitable for charging and using more than one device at once. Many models, styles, and colours are available. |
| Portable docking station | Check for suitability with tablet. Enhanced speaker performance along with the ability to move from car to home and even in unpowered situations make this a possible option for those desiring full flexibility. Power and range will vary with the model chosen. |
| Travel docking station | Generally small in size and light in weight. Models may be plugged into mains or a vehicle or sometimes can be battery or solar powered. Solar and battery powered options are particularly suited for backpackers, campers, and overseas travellers. |
| Charge and sync cradles | The majority of charging docks also synchronise, but it always pays to check. |
| Brand and model specific cradles | A few brands and models will only work efficiently with specific docks. Anyone considering purchasing a dock should always check for compatibility. |
Finding a Charger or Docking Station for a Tablet on eBay
eBay can be a good place to look for a bargain or reasonably priced model to suit any tablet. Both new and used chargers and docks can be found. Start at the mobile phones and communications category, click on the chargers and docks sub-category and then decide how to proceed. Anyone who is unsure as to what will best work can simply browse through the listings to pick up an idea of what is available. Those who have a firmer idea of what they want from a charger or dock can use the sidebar to narrow the search or type in brand, requirements, and charger type to hone in quickly on desired results. Ask questions and consider shipping discounts.
Conclusion
Tablets and combination tablet and laptops are wonderful additions to both home and business life, but they all need charging to work. Chargers and docking stations can be as simple or complex as the user requires. Added technical specifications can go a long way to enhancing tablet use while good looks and practicality hold their own appeal for every tablet user. A charger or docking station can always be found to match any tablet and tablet user.