It's the next step on the road to broadband on all of our devices – in and out of the home – but 4G remains something of a confusion for many people. Perhaps you've been offered a 4G upgrade by your mobile network, or heard 4G hailed as a breakthrough in adverts and the press. Maybe your new phone is 4G-ready, but you don't quite know what that means. David Bayon, Contributing Editor at PC Pro looks at 3
of the best 4G handsets available right now and answers the question, what is 4G and do I need it?
---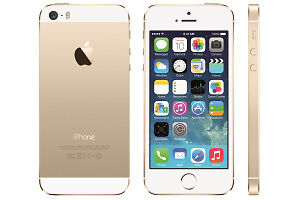 eBay recommends: Apple iPhone 5S
eBay loves: The fingerprint sensor in the Home button is great.
Watch out for: You still pay a premium to join the Apple club.
The iPhone 5s introduced Touch ID, a fingerprint identity sensor that's either genius or gimmick depending on your view, and a better camera. Superb build quality as ever, even if iOS 7 isn't to all tastes.
---
eBay recommends: HTC One M8
eBay loves: An optional case allows the on-screen clock to shine through even when closed.
Watch out for: It's not a radical update from the HTC One.
The successor to the popular HTC One sports a larger 5-inch Full HD screen, and a Duo Camera, which uses two lenses to add dramatic depth of field effects to your photos. With the latest hardware inside too, it's a strong contender.
---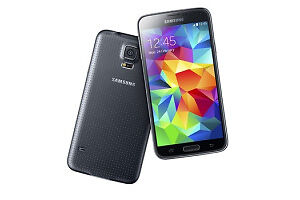 eBay recommends: Samsung Galaxy S5
eBay loves: The integrated heart-rate monitor is great for exercise junkies.
Watch out for: The new design is a bit more plasticky than the S4.
A better screen, an improved camera and a much faster processor could make this the daddy of all Android phones. It adds a fingerprint sensor, water resistance and a safe Kids Mode for parents who worry about handing their phone over.
---
Comparison Table
| | Apple iPhone 5s | HTC One M8 | Samsung Galaxy S5 |
| --- | --- | --- | --- |
| Price | From £549 | tbc | from £549 |
| Screen | 4-inch 1,136 x 640 | 5-inch 1,920 x 1,080 | 5.1-inch 1,920 x 1,080 |
| Storage | Up to 64GB | Up to 32GB | Up to 128GB |
| OS | iOS 7 | Android 4.4 | Android 4.4 |
| Camera | 8-megapixel | 4.1-megapixel | 16-megapixel |
| Summary | High quality at a high price | Innovate cameras and a good screen | A feature-packed marvel. |
---
What is 4G?
For many years now, our mobile phones have connected to a 3G (third-generation) network to send and receive data. Any time you're away from a Wi-Fi hotspot, and you see that little "3G" symbol at the top of your home screen, you're on the 3G network. 3G was faster than its predecessor, the Edge (E) network, and it follows that 4G (fourth-generation) is faster than 3G. So fast, in fact, that you can often download files and apps in less time than on your home broadband network. The rollout started in 2012 in the big cities, and network coverage is growing by the month.
What can 4G do?
The benefits of such a fast data connection are huge. Although you might have scraped by with 3G up to now, the move to 4G allows for: smoothly streaming Full HD video and high-quality audio over the air; making high-definition video calls that don't stutter and drop out; downloading movies in minutes and songs in seconds; playing online games with the smoothest possible experience;
Do I really need 4G?
It's worth asking the question, as it's easy to get caught up in the excitement of new technology and end up stuck in a long contract you didn't really need. While 4G is fantastic for entertainment junkies and those who are rarely seen without a mobile in hand, for more casual users the extra speed won't make a whole lot of difference. If you download most of your apps at home over Wi-Fi, and rarely watch video on your mobile, those 3G speeds are perfectly capable of handling your email and web browsing, and you'll probably save a lot in contract costs by making use of what you have.
How do I get 4G?
If you are ready to dive in, you need two things: a compatible smartphone and a 4G mobile contract. The first you might already have, without realising it. Apple has supported 4G since the iPhone 5, it's been on Samsung phones since the Galaxy S4, and both the HTC One and Nokia Lumia 820 had 4G chips. If you've bought a phone in the last year you're probably good to go, but check the specs to be sure.
As for contracts, there are several approaches to 4G from networks. Most, like O2, EE and Vodafone, will ask you to sign up for a new 18 or 24-month contract to get 4G. But Three has taken a more aggressive approach, simply shifting current customers onto the 4G network for free whenever they're in range – although coverage outside big cities is not as wide as the paid-for networks.
Watch your data
Whether you're on a contract or pay-as-you-go, make sure you know exactly how much data you're allowed to download for free, as 4G consumes data far quicker than 3G, and going over the limit can be costly. If you watch a lot of video, choose a high or unlimited data package; if you're just hoping for faster browsing you can probably go for a more modest option, but watch the data consumption on your monthly bill carefully.
---