I have seen and heard it called ripstock and also ribstock, but the correct name is ripstop.
Ripstop is a woven fabric that has another type of single or double thread woven into it.
This is done in various patterns from simple box to diamonds and other shapes.When a run of nylon, cotton or polypropylene fabric is run off a loom without this thread pattern it will rip.
But when the extra thread is added to the weave it stops the tear or rip from travelling across or down the fabric, hence
Ripstop
.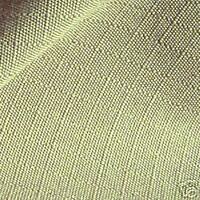 In the picture above you can see a 75 percent Cotton 25 percent Nylon Ripstop, the Nylon thread is the one making up the pattern. This is used for clothing, it's a light weight fabric for summer wear.

It's used to make a wide range of things, from hot air balloons, sails and kites to clothing, dog beds, horse blankets, sewing machine covers, motor cycle covers and sun blinds for gardens to name a few.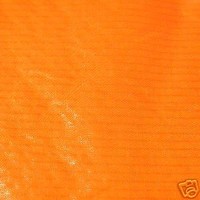 The ripstop above is a waterproof sailcloth that is crisp to touch and lightweight. It can be used to make kites as well as sails.

It also comes in a massive range of textures ranging from stiff crisp paper like texture to a soft smooth silk like texture. Then there are the heavy duty fabrics with a PVA backing to lightweight waterproof and non waterproof types.
The range of colours seems to be endless, from simple white to fluorescent red, yellow, blue, orange and green to name a few. Black is one of the hardest colours to get hold of for some reason, I do stock a ripstop that was made for parachutes, which I have had dyed black. However, it does not have a safety certificate for use in parachutes. I can supply the certificated parachute fabric but at a much higher price.
Some are so thin you can see your hand through them, other types are so thick you can make a hammock from them.
Then there's the military uses, these range from parachutes in very light weight ripstop to rip-proof fireproof clothing made from Nomex, in various types of camouflage which are used by the military around the world.
Ripstop is a versatile fabric that has a very wide range of uses, there are even running shorts made from it.
If your ripstop has become creased then it is possable to iron it. To do this set the iron on a low temperature at first and iron a small area at the edge to test that it will not melt the fabric. Then slowly increase the setting until you smooth out the creases.
Do not use steam or a high temperature as the fabric will shrivel up or melt and could be very costly.

Stitching ripstop using a sewing machine.

Use a ballpoint needle, these push the threads to one side and do not cut them.
For your own safety

, please do not buy ripstop parachute fabric to use for parachutes unless it has a safety certificate.