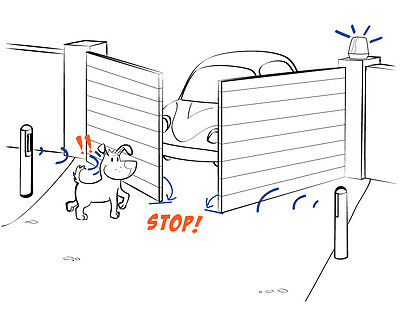 The security door equipment in every household with small children or animals is paramount. Photocells are therefore an important security module, which is recommended by every manufacturer of automatic gate opener.
What is a photocell ?
A photocell is a electronic- optical system which detects the interruption of a light beam. Thanks to them, automatic equipment can track all moving objects without contact.
Basically, a pair of photocells,always consists of a transmitter and a receiver . The transmitter sends out a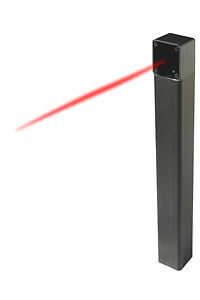 signal which is then picked up by the receiver.

The automated gate stops immediately when detects an obstacle.
Children and animals are therefore protected in the area of the gate.
There are different types of photocells. All surface-mounted and flush-mounted versions have a receiver and a transmitter module that is connected respectively with a cable to the control board. The photoelectric sensors are suitable for both indoor as well as outdoor installation .


Photocells are particulary necessary if your gate operators are programmed for automated closing.
---