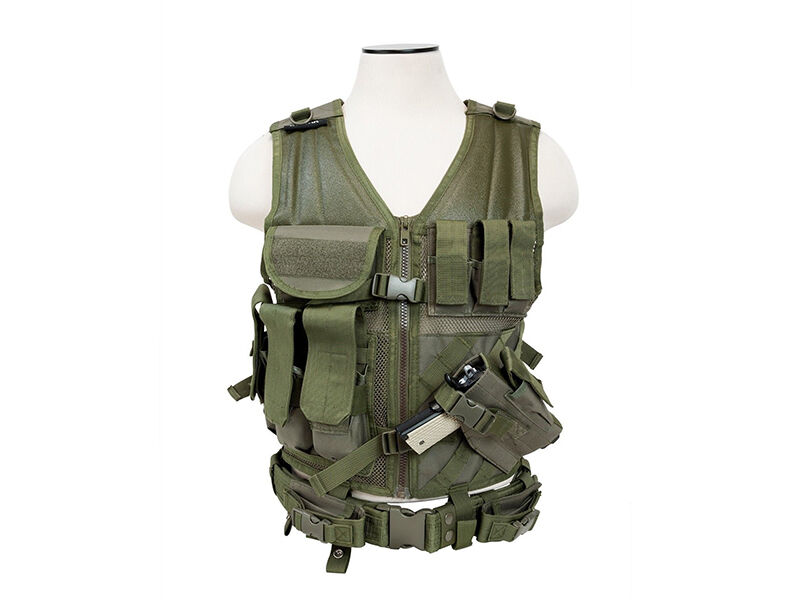 Regular airsoft or paintball players may want to at some point to invest in tactical gear. Quality tactical vests mix comfort, functionality, and practicality in the right ratio. It should protect you and feature storage options to hold everything you might need without hampering your movement or becoming cumbersome or heavy.

MOLLE Vest or Pre-Configured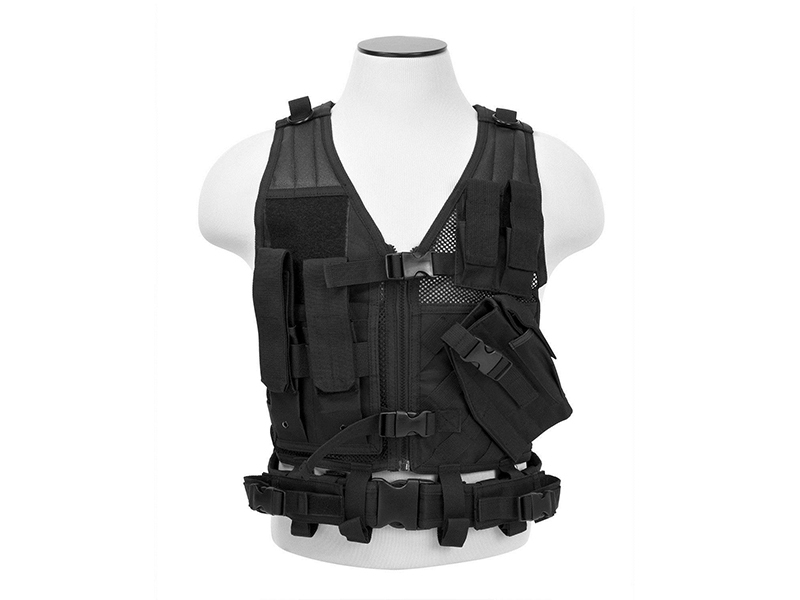 There are two main types of tactical vests, the MOLLE vest and the pre-configured vest, such as a 5.11 tactical vest. The main benefits of pre-configured vests are that they are less expensive and typically weigh less, whereas MOLLE vests are customisable and versatile. When carrying one weapon like the MP5, M4, or AK and only a few magazines, choose a chest rig or pre-configured vest. However, when carrying multiple weapons, a more detailed weapon, or you have several specific items to carry, choose a MOLLE vest with interchangeable pouches.
Playing Inside
When playing paintball or airsoft indoors, your staging areas are usually close by, and the battles are intense and often over quite quickly. Because of the short game times and readily available equipment, choose a plate carrier type of tactical vest that offers increased protection but has less pockets for extra magazines, ammunition, or water bottles.

Playing Outside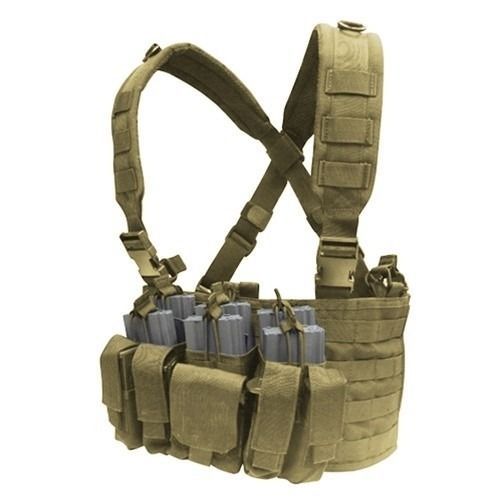 When playing outdoors, your engagements are longer and larger. Additionally, your staging area is usually further away. Because of the larger skirmish area, longer engagements, and target rich environment, consider a MOLLE vest or lightweight chest rig that allows you to carry everything you need easily for when you cannot reach your staging area.
Storage
When deciding on the types of tactical equipment you might need, think about what types of items you plan to carry. For example, to bring along a portable radio, you may need an HHR pouch or, when playing outside for a long time or in a hot environment, a hydration carrier is important. A tactical belt or MOLLE holster is useful when carrying a sidearm.

Role on the Field
Most players play in a rifleman position and carry some kind of main weapon and possibly a pistol as a backup. However, when playing as a sniper and using a sniper rifle, semi-automatic sharpshooter rifle, or a support weapon, such as an M240, choose a lightweight tactical vest with a low profile. Support weapons specialists do not need to carry as much and typically only need a chest rig that has space for radio, some pistol magazines, and an ammo pouch.