Furniture constructed from slender flexible branches, vines, or grasses and woven into a pattern is wicker or rattan furniture. Primarily crafted from willow branches, rattan plants, or reeds, rattan tables come in natural, stained, and painted finishes. Naturally hardy, rattan garden furniture does well outside in spring and summer, but shoppers should carefully consider their needs before making a purchase.
Size and Scale of the Rattan Tables

When selecting rattan tables, buyers should first consider the size of the area available as well as the scale of the tables. If there is other furniture in the area, buyers should consider the size of table that will fit. In addition, for buyers who would like to put a table in front of a sofa, they should be sure the scale of the table fits the size of the sofa. A large sofa may overwhelm a small table, while a large table may look out of place in front of a delicate small loveseat.
Design and Style of the Rattan Tables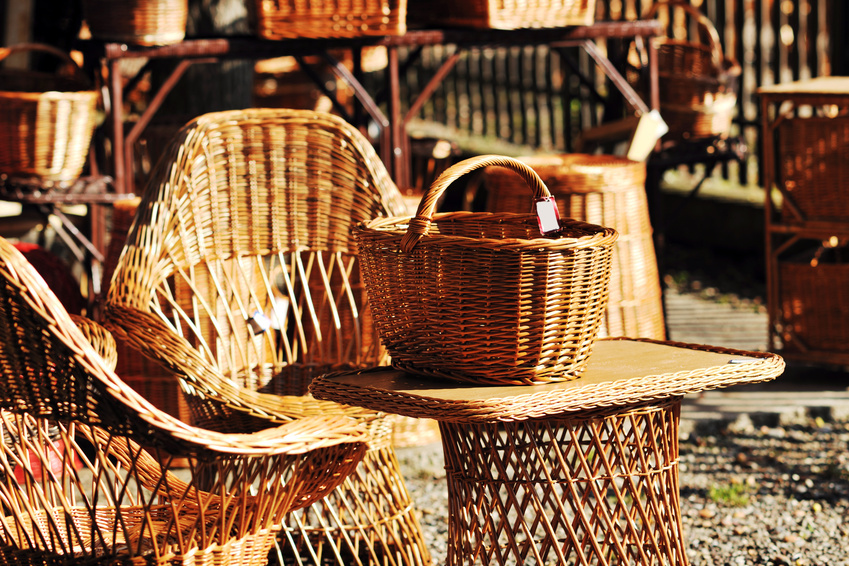 Shoppers can find rattan furniture in a wide variety of styles including vintage Victorian and sleek and modern up-to-date contemporary styles. Depending on the ambiance shoppers want to create, design plays an important role. Shoppers should also consider the functions of the table as well. Buyers should think about whether they want a garden table and chairs for dining or a few side tables to sit beside a sofa or favourite side chair as well as whether they will use the space for entertaining. Tables that are going to have a lot of use need a tight weave, which makes them sturdier for frequent use, while small tables that will hold baskets for storage can be of lighter weight and construction.
New or Vintage Rattan Tables
When purchasing new rattan tables, it may be easier to find the exact style and design that fits the space and scale of the garden. This is especially true for people who already have new wicker furniture. For a shabby chic look or if there are already a number of pieces of vintage furniture, buyers may want to consider used rattan furniture, which may save on the budget and have the vintage look many buyers prefer. Most sellers use the term wicker furniture and rattan furniture interchangeably, so it is important that buyers know which type of plant based furniture they want.
Colours of Rattan Furniture
Shoppers can find rattan furniture in light as well as dark stains, depending on the plant material. Manufacturers and owns can also paint rattan in any colour. Dark furniture blends well into shady areas, while light or white may work well where there is more sunlight. Owners should be sure to dust their rattan tables frequently and sponge off spots or stains as soon as possible.