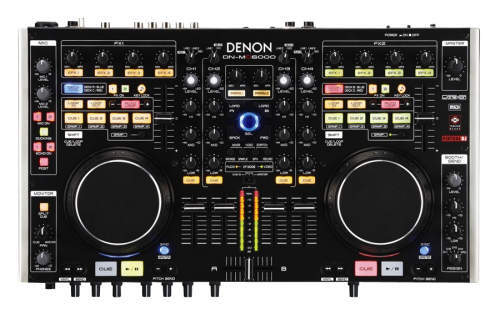 DJ decks, also called turntables, allow DJs to create the exact type of audio performance they desire. Because they are optimised to be durable, withstand heavy duty use, and allow manual manipulation, they are a better choice for DJs than analogue decks, which are more suitable for steady playing in home environments. DJ decks are available in two types, belt drive decks and direct drive decks, with the latter being the first choice of most DJs. There are also automatic and manual decks, along with a variety of extra beneficial features depending entirely on what the DJ plans to perform. Prospective buyers can also consider the benefits of buying a new deck versus a used one and what service requirements their chosen deck requires.
DJ decks can be found at thrift shops, yard sales, electronic stores, and through individual sellers. For those looking for a wider selection, decks can also be purchased from both individual and commercial sellers. In addition, online marketplaces and auction sites such as eBay are an excellent solution. To begin to find the right battery for the right object, it is important to consider its performance, the ideal fit, and any applicable safety elements.
DJ Deck Types
There are two basic types of DJ Decks to choose from. The first is known as a direct drive and the second, a belt drive. A belt drive turntable utilises a belt to connect the platter mat with the motor since the motor is isolated from the platter through a bearing. This is to help eliminate vibrations caused by the motor for clearer sound and overall quality when playing audio. Most analogue turntables are belt drive types, typically used in homes or other private environments.
A direct drive DJ deck, on the other hand, has a motor that is connected directly to the platter mat. DJs tend to prefer this type of deck because it provides better torque for a faster spin-up which, in turn, allows activities like scratching. Direct drive turntables also decrease the service requirements since there are no belt components to wear out or fall off.
DJ Deck Operation
In choosing a DJ deck, buyers need to consider what type of operation is needed. Although turntables can be run manually there are also automatic decks that start and stop the tonearm and semi-automatic decks that lift the tonearm at the end of a record. Automatic turntables are convenient but manual ones allow for better sound quality. In addition, manual decks tend to give DJs greater control over their performance.
DJ Deck Features
Every DJ deck model contains different features. Some of these exist simply for fun while others serve a specific function in certain performances. They include LCD screens, variable speeds, the ability to play 78 rpm records, dust covers, and more. The following are some of the most popular features:
Features

Benefits

Start and Stop Buttons

Allows users to start music quickly or wind down slowly

Ability to change speeds in this way allows a variety of play styles

Speed Selector and Pitch Control

Users fine tune speeds of 33 rpm, 45 rpm, or 78 rpm through use of pitch control

Pitch control speeds up/ slows down music speed by 8 per cent or more

Pitch control can be used to beatmatch two records

Key Lock and Master Tempo settings change tempo without modifying the pitch

Straight Tone Arm

Straight tone arm decreases skipping risk

Tracking ability makes scratching ideal

Increased record wear

Decreased sound quality

Line Output, Phono Output, Digital Output

Line level output sends pre-amp signals; connects to mixer line input; switchable

Phono output is standard for decks; requires mixer with phono input

Digital output is rare in mixers; ideal for computer or CD burner recording
Although the above chart indicates only some of the most popular features, there are many more to choose from. The best rule for buyers when navigating the great number of features available is to keep in mind their DJing goals and what exactly they intend to use the deck for.
New Versus Used DJ Decks
If a buyer prefers a vintage DJ turntable, a little research and solid knowledge can go a long way in determining what works and what doesn't, hence buyers can find sound, low cost vintage DJ decks.
However, if a buyer is still undecided, searching for a new DJ deck is by far their best option in terms of both equipment and price. Turntables are delicate by their very nature and have many tiny components, any of which can break easily. What's more, there may be technical issues, which are not always immediately apparent with used decks. New decks also have the advantage of providing buyers with the latest equipment. For example, if a DJ wants to play digital music, most older decks don't have a port to plug into. That being said, new turntables don't always contain their own cartridge, which then has to be purchased separately.
If a buyer does decide to go with a used DJ deck, he or she would be wise inspect it for platter mat and belt wear and also overall performance. Used turntables with rubber or plastic gears are best avoided.
DJ Deck Budget
Even though quality DJ decks give buyers the sound they crave they are often expensive. While many serviceable decks are available at a relative low cost, others can go for as much as a luxury car. Consequently, what is entirely suitable for a professional DJ, could be an overly extravagant choice for a hobbyist.
Buyers should consider their budget before beginning their search for the perfect DJ deck. Depending on how tight that budget is, it may also help to determine whether the buyer should look for new or used decks.
Servicing DJ Decks
Over time, DJ decks wear down from continual use. Components can be damaged through everyday use or if the deck is not properly cared for. DJ decks are usually serviced several times over their total lifespan. This not only keeps the deck in prime condition but may also improve the overall sound quality and even the effectiveness of the equipment. The most common service performed on DJ decks is replacing worn or old components, such as the cartridge or stylus.
Therefore, prospective buyers should think about the costs of servicing a DJ deck when considering purchasing one, since not servicing it can cut the deck's lifespan short. This, in turn, can cost the buyer more in the long run.
How to Buy DJ Decks on eBay
Once you have considered all the above possibilities and made your choice on what you would like to purchase, you can begin searching for DJ decks at traditional stores or through online marketplaces such as eBay. eBay offers prospective buyers a large selection of new and used products, an easily navigable interface that makes browsing simple, and the option of buying from either private or commercial sellers.
To view the best deals and options, begin your search by typing the proper keywords into the search box located on every eBay page. For example, to see listings for an analogue DJ deck, type "analogue DJ deck" into the search field. Click the search button to see all the products currently available. With so many participating sellers, however, the listings may number in the hundreds. To narrow the search parameters, click on one or several of the category options for a more refined list. You can also use the filtering options to narrow it down even further.
Click on the item's image to view pictures, a full description of the item, and shipping details. It is also recommended that you view the seller's profile to ensure you and the seller are a good fit and that the seller has a good reputation with other customers. Simply click on the seller's name to view these details.
Conclusion
Without DJ decks, DJs cannot perform at their best. The unique mix of durability, heavy duty components, and manual settings allow DJs to work their magic during performances. Knowing what type of equipment is best helps prospective buyers avoid annoyance with a product that doesn't do exactly what they would like it to. Buyers should consider the types of decks available and what is favourable for their intended use. With a little research by prospective buyers, extra features, dependent on the type and model of deck chosen, can be highly beneficial to DJs. Furthermore, buyers should decide ahead of time if they would like a new or used deck and what they are willing to pay, since DJ equipment can be expensive.
DJ decks of any type containing differing features can be purchased from a variety of places, including yard sales, electronic stores, and individual sellers. They can also be found at online marketplaces like eBay, where buyers can search among hundreds of listings provided by private and commercial sellers in order to find the perfect deck for their DJ needs.