Men's running tights are an important part of an active man's wardrobe, especially for those who continue to run outdoors when the weather gets cold. They provide warmth and protection while allowing for unrestricted movement. Those classified as high performance also help combat poor circulation and provide muscle and joint support.
Climate
Choose cotton running tights and those made from synthetic fabrics, such as spandex, Lycra, or polyester, in warmer climates, as they are breathable and wick moisture well. This helps runners regulate their body temperature, while staying dry and cool. They also offer runners maximum compression and material strength. On the other hand, wool running tights, or those lined with fleece, provide extra warmth.
Colour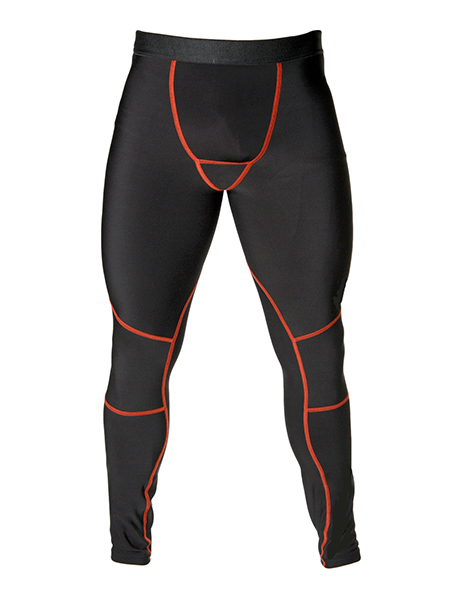 Though a popular choice, black does not suit all light conditions. When running early in the morning, late at night, or in other low light conditions, opt for bright running tights, such as white, grey, or neon, to increase your visibility. For ultimate safety, find those that feature a reflective fabric strip around the ankles, behind the knees, or alongside the legs.
Length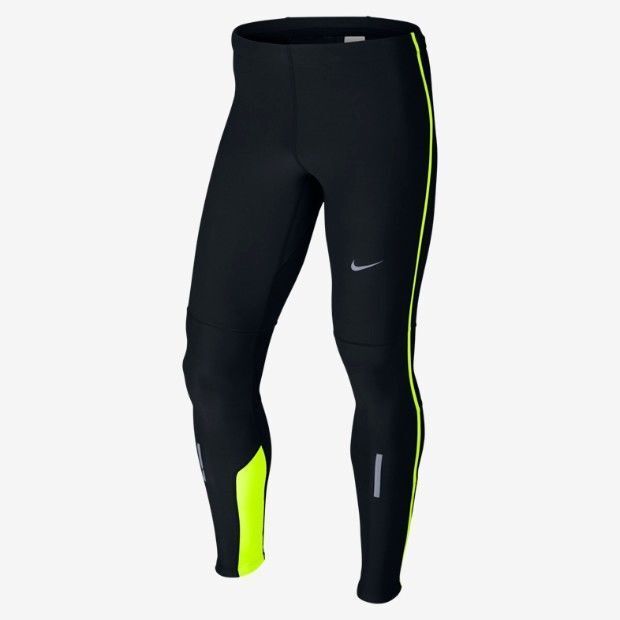 While the majority of running tights end around the ankle, some are designed to cover the foot; these running tights often feature an elastic strap that hooks around the foot arch to prevent the tights from riding up and suit men who run on rougher terrain. Full-length men's running leggings provide wearers with respectively full lower body coverage and protection from the cold, while three-quarters running tights ends a little higher above. Still, knee or mid-thigh tights, such as tight running shorts, suit warmer weather conditions.
Features
Whether shopping for Nike or adidas running tights, consider those that feature multiple-panel layouts; these tights allow for a greater degree of freedom. Still, other tights include specific support areas for the calves and other target muscle groups to help ease tension. To prevent the tights from riding up while running or sliding around, opt for those that offer elastic rubber grips near the lower pant hems. Men's running tights may also feature zip pockets, allowing runners to carry securely small items, such as a house key or cell phone. Pockets should be unobtrusive; look for those located on the external waist or back pocket area.
Compression Tights
Compression running tights are designed for serious athletes and individuals with specific health issues, as they are used to enhance performance, delay fatigue, promote circulation, speed up recovery time, and reduce lactate burn. They may also help lower the risk of injury by supporting the muscles and reducing shock and vibrations.