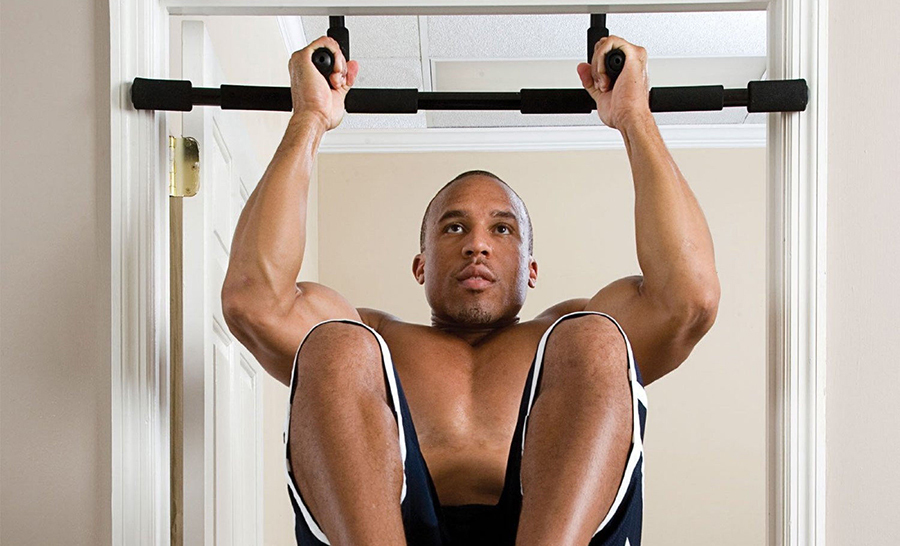 Pull-up bars are an excellent method for strengthening and building the upper body. Since pull-ups are a compound exercise, the back, chest, and arms all activate during one full repetition. While the proven effectiveness is worth one piece of equipment, there are several important factors to consider before making a purchase.
The Four Types of Pull-up Bars

There are four types of pull-up bars, and each of them requires different installation and space. Most commonly used are doorway pull-up bars. These bars wedge between the uprights of the door frame or hook over the top of the frame. This type does not require complicated installation, but you should remove it from the doorway when not exercising. You should not buy this pull-up bar if your doorways are too narrow, too wide, or if the frame is too weak. Wall-mounted bars and ceiling-mounted bars install directly into brick walls or the studs in drywall. While these types are more permanent, they allow for more types of pull-ups. Lastly, freestanding bars are easy to assemble and move but take up more space.
Different Exercises Require Different Bars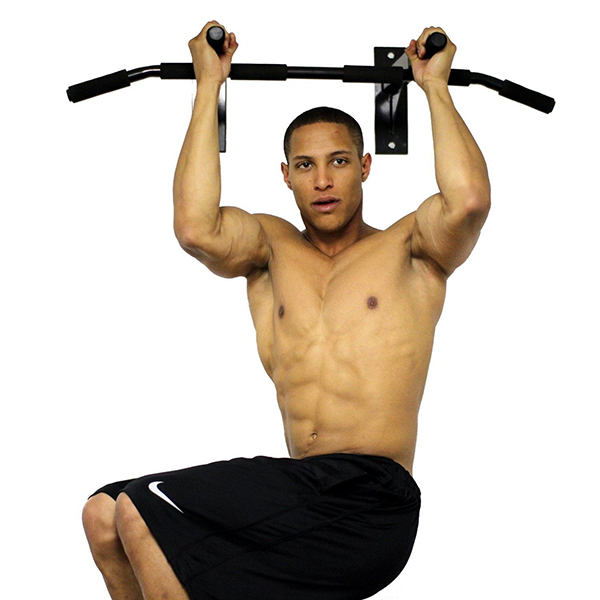 The type of pull-up bar to buy depends on your workout. There are many kinds of pull-ups, and many are difficult to do on doorway bars because of the lack of space. Exercises like kipping and muscle ups are impossible on doorway bars but work well on wall-mounted and freestanding bars. Freestanding bars also typically come with other functionality, such as use for triceps dips and push-ups.
Consider Your Weight
Check the bar's manual for weight restrictions. In general, a doorway bar only supported between the uprights of the door frame holds up to 99 kilogrammes. A doorway bar that hooks over the top of the frame has a weight limit of 136 kilogrammes. If the bar bows in the middle, there is too much weight on the bar to exercise safely.
Additional Equipment
Pads on the pull-up bar make the exercise more comfortable for your hands. You can also wear weight lifting gloves to protect your skin. To increase the difficulty of the exercise or to challenge your muscles, add weights to your pull-ups. You can hold a medicine ball between your knees or attach weighted bands to your ankles. This equipment is available in different weights and sizes. If you cannot complete pull-ups without assistance, rest your feet on a chair or stool. Be sure the support is non-slip, so it will not slide away during the exercise.