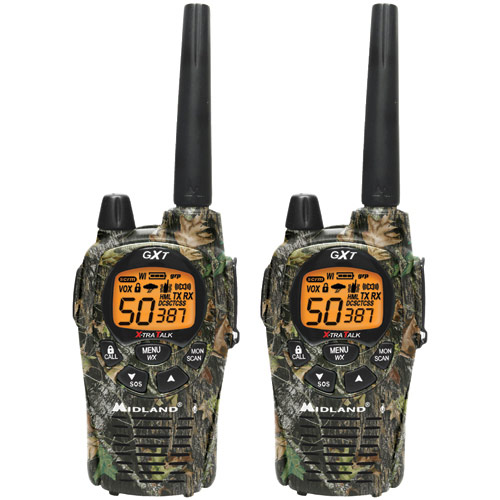 Walkie talkies, often referred to as two-way radios, have become much more advanced compared to the models available years ago. Communication in the outdoors is important for safety, efficiency, and keeping a party together. Whether camping, hunting, fishing, boating, canoeing, or performing any other water activities, waterproof walkie talkies are an essential tool. Those who love outdoor water activities understand the importance of safe, reliable communication. Electronics are known for their sensitivity to water and moisture, therefore, they must be protected. Some of the features of walkie talkies are pretty standard, while others, such as the waterproof type, are more specialised.
Buyers should research and compare the different types of waterproof walkie talkies available at different venues, including outdoor outfitters, electronics shops, and online at eBay. Initially, buyers should figure out if they need a waterproof walkie talkie, water-resistant walkie talkie, or just a waterproof case; then, consider all of the uses of walkie talkies and some of the different features offered.
Waterproof Walkie Talkie Use
There are numerous occasions to use walkie talkies, and even more opportunities when the walkie talkies are waterproof. Walkie talkies are essential for any communication during outdoor activities near bodies of water or where there is any risk of rain exposure. While many are tempted to just use their mobile phone instead of purchasing a waterproof walkie talkie, they run the risk of breaking their mobile phone. Mobile phones are typically more expensive to replace and less durable. Therefore, it is a smarter decision to purchase a communication device solely for outdoor communication. Keep in mind that mobile phones may lose service in certain areas, especially areas that are more isolated and in the wilderness. Adequate communication is a safety issue and it does not take very much effort to include walkie talkies with the rest of the necessary outdoor supplies and equipment.
Walkie talkies are also a valuable device for users with children. Walkie talkies are an alternative to a mobile phone purchase for young children. They can use walkie talkies to play around the house or even the neighbourhood. Those purchasing walkie talkies do not have to worry about minute useage or bills after they are purchased because they are not a part of any wireless plan.
Waterproof Walkie Talkie Range
One of the first considerations when purchasing a two-way radio is the range of communication. It is important to consider the distance that a walkie talkie covers to ensure safe communication between parties. Most walkie talkies today allow communication with others up to 32 km away, and some stretch across further distances. The longer the distance, the more reliable the walkie talkie, in case of any emergencies. Keep in mind that the actual distance range available is subject the terrain conditions.
Waterproof Walkie Talkie Size
While features are important when purchasing a walkie talkie, one also wants to ensure that the walkie talkie radio is not too bulky. It is more difficult to carry around a bulky walkie talkie but some sizes also ensure that a user does not easily misplace the walkie talkie. The size of the walkie talkie should fit in a trouser pocket or coat pocket with ease. Most walkie talkies available today are capable of fitting into the palm of a hand.
Walkie Talkie Floating Capabilities
One of the best features of waterproof walkie talkies is the flotation feature. Waterproof walkie talkies may be fully submerged in water and the flotation feature is a perfect complement. This feature allows the user to recover the walkie talkie more easily if it is dropped into a body of water. This is particularly useful for those that are using the walkie talkies for fishing, canoeing, kayaking, or any other kind of boating.
Waterproof Walkie Talkie Battery Life
The battery life of a walkie talkie is another important consideration. The buyer should consider the type of batteries used in the walkie talkie and if they are rechargeable. If the walkie talkies are not rechargeable, a user has to replace the batteries as they wear out. Most walkie talkie radios have a rechargeable battery. Rechargeable batteries do not cost the user each time the battery is drained. Walkie talkies that are non-rechargeable come with alkaline batteries, while those that are rechargeable come with nickel cadmium batteries. The given life of the batteries is important since the walkie talkie user does not want to be stuck outdoors with a dead walkie talkie.
Waterproof vs. Water-Resistant Walkie Talkies
When purchasing waterproof walkie talkies make sure that they are not just water-resistant. Water-resistant walkie talkies do not protect walkie talkies to the fullest extent, and do not tolerate as much moisture as waterproof walkie talkies. The difference between waterproof and water-resistant walkie talkies is usually additional case insulation and superior sealing.
Waterproof Walkie Talkie Cases
Waterproof radio cases are an alternative to buying waterproof walkie talkies. These waterproof cases may also be used to protect mobile phones. The only downfall to waterproof cases is that typically a user must remove the radio from the case in order to use it. There is always the risk that when taking the walkie talkie out of the case, it may drop into water or be exposed to moisture. Nevertheless, these cases are available in the form of an armband for handless use.
Other Useful Features of Waterproof Walkie Talkies
There are numerous features that a buyer should consider when looking to purchase a walkie talkie. Walkie talkies with a backlit LCD screen make the radio easier to read in the dark. All walkie talkies feature a number of channels to communicate, but most come with two to 14 channels. Those seeking additional privacy may purchase walkie talkies that include more channels or privacy codes. Privacy codes or privacy call features scramble voices so that outside parties may not listen in on a conversation. Two-way radios today offer more than communication devices, they include compasses, thermometers, altimeters, and barometers. They often offer quiet features that allow a user to silence the radio when a signal is received. Look for a radio that offers different alerts for incoming calls, those available with a vibrate mode come in handy when hunting or performing any other clandestine operations.
Some waterproof walkie talkies are even equipped with water reception channels, such as the National Oceanic Atmospheric Administration (NOAA) channel capable of providing emergency weather information at all hours of the day.
Waterproof Walkie Talkie Budget
Today's walkie talkies range in price but are available in inexpensive models. The cost of walkie talkies depend upon the features of the radios. Cheaper walkie talkies have fewer channels and have a smaller range of use. Regular walkie talkies are much more affordable than waterproof walkie talkies. Those on a meagre budget may consider purchasing a regular model, and then purchasing a waterproof case, although there are some risks to water exposure for regular walkie talkies. Typically, a buyer should make purchases in investments that do not easily break. A buyer should pay attention to which features are important in a radio so that he or she is not overpaying for a device.
How to Buy Waterproof Walkie Talkies on eBay
Now that you have decided which waterproof walkie talkie is right for you, it is time to start shopping. eBay offers numerous options when it comes to purchasing a walkie talkie. You can begin your search for a waterproof walkie talkie by using a keyword search using the search box on any eBay page. Your search can be as broad or specific as a search for your walkie talkie requires. To get the most results, use broad keywords and enter "waterproof walkie talkies" into the search box. From here, you can select different options to reduce the number of results from the broad query. Browse through the results before you decide which walkie talkies to purchase. If you already know the type of waterproof walkie talkies for which you are looking, you can use more specific keywords in your search. For example, type "Midland waterproof walkie talkies" into the search box, if that is what you are looking to purchase.
Consider purchasing a waterproof walkie talkie from one of eBay's Top-Rated Sellers. Buyers should look for sellers with positive product reviews and generous return policies. It is also helpful for consumers to read feedback from sellers' product pages.
Conclusion
When buying a waterproof walkie talkie for outdoor use, it is important to choose the type that suits your needs. Look for a walkie talkie that offers the features you desire within your price range. Consider which type of range is needed, which size you are looking for, floating capabilities, and battery options available. Make sure that you are purchasing a waterproof, rather than water-resistant walkie talkie, if you are looking for true moisture protection. Waterproof walkie talkies are available at all different price ranges depending on the additional features they contain. Those on a budget should consider purchasing a standard walkie talkie and buying a separate waterproof case. For buyers that are really into outdoor activities, waterproof walkie talkies should be just another piece of their gear or equipment. Communication is so important to safety outdoors, therefore, it is a better investment to purchase waterproof walkie talkies than purchasing a less durable standard walkie talkie.
It is important for the buyer to research different types of walkie talkies and consider which features are important for outdoor activities. eBay offers a wide selection of walkie talkies, no matter which type and features you are looking to purchase.