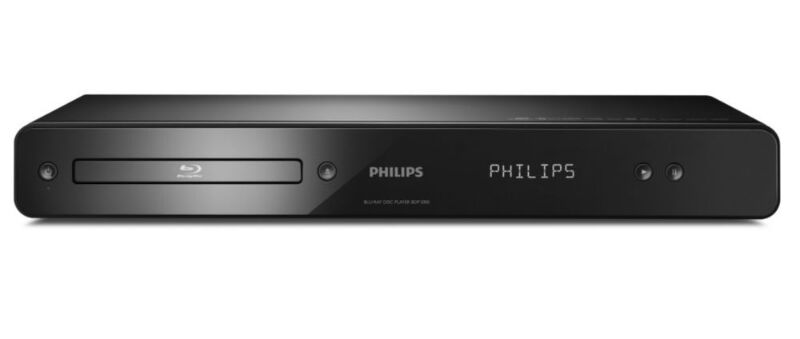 The first generation of Blu-ray players and recorders entered the market in June 2006. Since 2006, Blu-ray devices have transformed from bulky, slow machines to highly-efficient and smaller versions of the original prototype. Blu-ray players are now mostly fast, reliable devices for downloading or recording films, music, and Internet content. Many manufacturers construct players that connect to wireless networks and notify users of firmware updates. Blu-ray technology has advanced to the point that instead of DVD players, Blu-ray players are now the standard for home cinema systems.
Consumers can find Blu-ray players that possess the latest features at big box electronics shops or at smaller shops that specialise in selling audio and video equipment. There are also myriad Blu-ray options on the leading auction website, eBay. Before shopping for Blu-ray players and recorders, consumers should learn a little about Blu-ray technology and the factors that play a role in determining which type of Blu-ray recorder to purchase.
What Is Blu-Ray?
Blu-ray discs are formatted to work with high-definition video content. While Blu-ray discs look and feel similar to standard DVD discs, they have the capability to store five times more information. Blu-ray technology employs a blue laser that delivers signals on a shorter wavelength, which provides more disc space to store information. The advent of high-definition television made it clear that red laser DVD technology cannot produce high-definition images. Extended disc capacity allows Blu-ray recorders to present excellent high-definition pictures. The players produce as much as 7.1 channels of uncompressed sound that projects superior sound quality compared to DVD players. Many manufacturers construct Blu-ray players that can also record films, music, and social networking websites in real time. The combination of recording and playing has created a new niche of Blu-ray machines dubbed "Smart" Blu-ray players.
Factors to Consider Before Buying Blu-Ray Recorders and Players
Consumers have many factors to consider before they decide upon the type of Blu-ray player to buy. The first factor involves making sure to purchase a Blu-ray disc machine that can both play and record using Blu-ray technology. Many of the older Blu-ray devices can only play Blu-ray discs. The dual play and record functions have become standard operating procedures for recently introduced Blu-ray models. Here are the factors to consider before buying a Blu-ray player and recorder.
Value
Many consumers mistake value for price. Value is what consumers receive in return for the price of a product, and it is a function of supply and demand. Some Blu-ray models have higher demand, and thus, cost more to purchase. The higher price does not equate to higher quality. Consumers can find Blu-ray players and recorders that provide great value at lower prices. Review the home theatre system to determine the features required from a Blu-ray player and recorder. Then, compare the cost of the features to the Blu-ray budget. Some features may have to be dropped from the list to fit within a budget. Rank the features in terms of importance to make it easier to drop features.
3D
The advancement in 3D technology presents a high level of viewer immersion that matches perfectly with the 3D projection capabilities of Blu-ray players and recorders. Most of the highest-rated Blu-ray players sold possess 3D projection capabilities, and they can still play 2D Blu-ray discs, DVD films, and compact discs. Some players have built-in video processing conversion functions that change 2D Blu-ray discs into three-dimensional images. Buying a 3D Blu-ray player and recorder may be the only purchasing option, as manufacturers begin to shun the conversion technology, and instead, construct every player to possess 3D playing technology.
Reliability
High-quality Blu-ray players and recorders quickly load and play Blu-ray discs. Most players do not have problems when it comes to playing Blu-ray discs, but reliability should still be an important consideration when buying Blu-ray video players. Make sure the firmware of any Blu-ray player under consideration has been updated to match the latest Blu-ray disc technology. Test any Blu-ray player under consideration with BD and DVD discs to ensure the discs load quickly and play uninterrupted. Higher-end models typically respond quicker to remote controls and manual playback commands. However, remember that "Quick Load" or "Quick Start" features consume more power.
A/V Connections
Every Blu-ray player possesses at least one High-Definition Multimedia Interface (HDMI) output, which transfers uncompressed digital data through one cable. However, higher-quality Blu-ray players have two HDMI outputs that provide more bandwidth to transfer digital data, and thus, allow users to transfer more data at a faster pace. Two-cable HDMI outputs mean users can watch 3D programming and not have to upgrade home cinema receivers. One HDMI port connects to the HDTV, and the other port connects to the home entertainment system receiver. Audiophiles may want to consider players that have analogue 7.1 channel audio outputs that directly send audio signals to the receiver.
Audio Support
Buyers who search for used Blu-ray players should be aware that some older models cannot internally decode HD multichannel audio formats. These buyers must own receivers that are capable of performing the decoding of compressed audio. New Blu-ray models have the capability of decoding every Blu-ray audio format and send the LPCM signals directly to the receiver or HDTV. Audio support is a key factor when buying a Blu-ray player for a high-end home theatre system. Format support for super audio CD and DVD-audio discs is essential for users who want high resolution music that projects incomparable clarity.
Media Compatibility
Blu-ray players and recorders should be able to play Blu-ray, DVD, and compact discs. They must support MP3, JPEG, DivX, WMA, and AVI file formats. Manufacturers code discs by region, meaning that certain regional markets can only produce players that are authorised by the content providers for that region. For example, the discs coded in the UK have different parameters than the discs coded by US and Canadian manufacturers.
Internet Connectivity
Blu-ray players and recorders should be able to connect to the Internet through an Ethernet/LAN port or through wireless access. The players must recognise the difference between the two major wireless transmission standards. Wireless built-in players come with the devices required to instantly access wireless networks. On the other hand, wireless-ready players use an adapter to access wireless networks. Choose Blu-ray players and recorders that are capable of connecting to the Internet without the need for an adapter. Internet access is crucial, since the only way to update firmware for most players is by going online. Most Blu-ray players can stream online content directly to 1080p HDTVs. This means manufacturers negotiate with content providers, such as Netflix, YouTube, and Pandora, to stream content in real time. Social media interaction should also be part of any Blu-ray player's Internet features.
4K Upconversion
Rapid technology advances render many Blu-ray innovations obsolete. To prevent Blu-ray obsolescence, buyers should invest in models that can scale and output video content at a 4K rate. However, 4K upconversion can be an expensive upgrade, which may only be an option for consumers who own the most sophisticated home theatre systems. Yet, as with electronics innovations, 4K upconversion should become more accessible to most consumers by 2020. This feature is something to keep in mind for future Blu-ray player purchases, since the price of players that contain this feature should decline in price over time.
Brand
Perhaps nothing is more important to consider than the brand of Blu-ray player and recorder. While Sony and Panasonic Blu-ray players lead the market, other brands have emerged that provide users with quality comparable to that presented by Sony and Panasonic. The manufacturers that compete with Sony and Panasonic create niche markets that promote a unique feature, or a feature that excels in performance. OPPO produces Blu-ray players that possess cutting-edge video and audio processing technology. LG Blu-ray players have earned a reputation for the capability to stream Internet content. Consult with electronics experts to find out which companies produce Blu-ray player and recorder features that match the desired shopping criteria.
Gaming
Gaming has become an indispensable feature for Blu-ray players and recorders. PlayStation consoles combine high-definition gaming, Blu-ray film playback, online music downloading, and Blu-ray 3D support. PlayStations are the model to consider for serious gamers who also want other Blu-ray features.
Design
As with other electronic devices, Blu-ray player design has changed from bulky, heavy models to smaller, lightweight models. This is important to consumers who rank portability high on their desired feature lists. Moreover, Blu-ray styles now incorporate colours that include glossy black, dark grey, brushed silver, or combinations of these.
How to Buy Blu-Ray Players and Recorders on eBay
You may be able to find a near mint condition Blu-ray player and recorder on eBay. This is because some sellers either change their minds about buying a Blu-ray player or they want a player that contains different features. To find the Blu-ray player seller who matches your shopping needs, type specific keywords into eBay's search engine to reduce the number of search result pages. For example, type "Sony Blu-ray player" or "new Blu-ray players" to narrow your eBay search. Once you find the right seller, navigate to the seller's product page to review accepted payment methods, delivery terms, and return policies.
Consider buying a Blu-ray player and recorder from one of eBay's many Top-Rated Sellers. These sellers offer high-quality products and generous return policies. Buying a Blu-ray player can be expensive, so search for top-rated sellers who offer a return window of at least 30 days. You can also review customer feedback on seller product pages. Look for sellers who have acquired positive feedback for over the past year and preferably have earned positive feedback for selling video playing devices. Once you form a business relationship with an eBay seller, check if that seller has an eBay Store where you can buy products directly and forgo the auction process.
Conclusion
What began with the war between VCRs and Beta machines has now turned into a video playing market where there is one clear winner. After years of technology tinkering and enhancements, Blu-ray players have emerged to dethrone DVD players as the preferred method for playing videos and much more. Most manufacturers construct Blu-ray players that present high-resolution video from numerous sources that include films, television shows, and streamed online content. The evolution of DVD players also involves the capability for the devices to seamlessly integrate with most high-end home theatre systems. While the decision to purchase a Blu-ray player may appear to be a no-brainer, what does involve thought are the factors that play a role in the buying process.
Consumers must rank the features that they deem important when buying Blu-ray players and recorders. Some of the features include Internet connectivity, outputs for both the receiver and HDTV, and gaming capabilities. Consumers should also take audio support, media compatibility, and the capability to present 3D video into consideration. In addition, Blu-ray players must be reliable enough to consistently present high-quality streaming video and audio. While the factors to consider before buying Blu-ray players and recorders should remain constant, expect more factors to be added to the list as technology continues to advance Blu-ray technology.