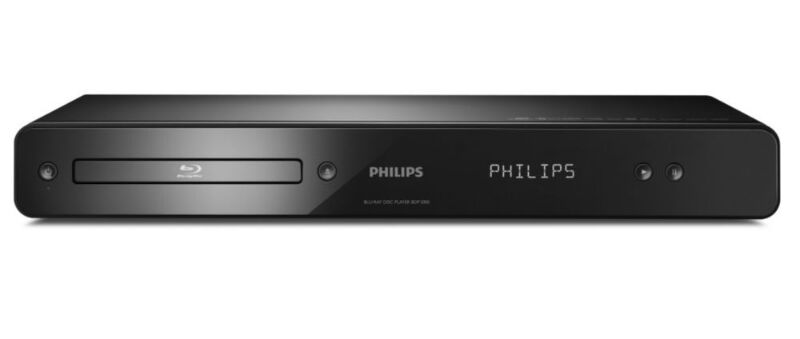 When it comes to crisp, vibrant images and sound, Blu-ray players deliver the ultimate high-definition viewing experience. Buyers can find a tremendous selection of Blu-ray players available on the market, whether they are in a local high street shop or online through a website such as eBay. There are the popular brands such as Samsung, Sony, Panasonic, and Philips, as well as off-brand Blu-ray players. Further, there are specially made Blu-ray discs which play only on Blu-ray players. Blu-ray players have the capacity to do much more than play movies. Beyond streaming the Internet or playing movies via USB ports, Blu-ray players benefit home theatre systems in terms of movie-watching experiences. In order to upgrade home theatres with Blu-ray players, buyers really need to compare different brands and features, build a library of Blu-ray titles, as well as know how to search for all of their Blu-ray player needs intelligently.
Bring Home a Blu-ray Disc Player
Many people are reluctant to add Blu-ray disc players to their home theatre systems because they worry about what to do with the extensive collection of DVDs which they have already amassed. Blu-ray players are not used in addition to DVD players, they are used instead of DVD players. Users can still watch their collection of DVDs on Blu-ray players, and many players convert the DVDs so that they play higher quality video. From Blu-ray movies to DVDs, HD-DVDs, video games, and more, buyers can find Blu-ray players which support all their favourite formats.
Popular Blu-ray Disc Player Brands
Blu-ray disc players use a blue-violet laser, which is how Blu-ray got its name. They play Blu-ray discs as well as standard DVDs. Most play DVDs at a resolution of 480p, while others may limit DVD playback to a lower resolution of 480i. Blu-ray movies playback in high-definition 1080p and look much sharper. Only a few companies made Blu-ray players initially, but the list of manufacturers is growing at a rapid pace. Some of the brands include:
Although the list above is not exhaustive, it does encompass some of the predominant brands on the market.
Portable Blu-ray Players
Several manufacturers and brands make Blu-ray players which are portable. These players often have small screens attached, and the players and displays are one device. These usually operate on AC power or with batteries.
Sony PlayStation 3
In addition to video games, the Sony PlayStation 3 also plays Blu-ray movies. The price of these Sony PlayStation 3 consoles is on par with that of other Blu-ray players. They are the only video game consoles which play Blu-ray discs. Consumers who are interested in playing games and only wish to have a single device for gaming and movies should consider PlayStation 3 as an option.
Popular Blu-ray Player Features
Since its original release, the Blu-ray player has evolved to include additional new features and capabilities. Blu-ray players now have the ability to do more than play Blu-ray discs and DVDs. People now use their Blu-ray players to access the Internet and stream movies and music. Some of the latest players even have 3D capability.
Video Streaming
Many Blu-ray players connect to the Internet with Ethernet cables or wirelessly. They also provide immediate access to video streaming services such as Netflix, Hulu, YouTube, and Amazon Instant Video. Users are able to access extensive libraries of thousands of movies and television shows without having to purchase a separate device to access the content. Of course, accessing movie streaming services requires membership.
Music Streaming
Many people have their Blu-ray players connected to their home theatres, stereos, or surround sound systems. This means that Blu-ray player users can listen to all of their favourite music directly through the players. With Internet access, owners can listen to music via Pandora or Slacker Internet radio stations.
Internet Access
Many players which are connected to the Internet do more than just stream music and movies. They put the entire Internet on users' television screens. Users are able to access photo-sharing sites such as Picasa and Flickr and even place winning bids on eBay products. Blu-ray players which have Internet access feature a full web browser, full web pages, and social network accessibility.
3D Capability
Televisions are increasingly offering 3D viewing experiences. Buyers interested in using this feature or upgrading their televisions to 3D should look for Blu-ray which have 3D capability.
Memory Card and USB Connections
To make it easier to access media such as personal pictures and movies, several Blu-ray players come with ports which allow users to connect memory cards or USB devices. This connectivity enables users to remove the external memory cards from their cameras and place them in Blu-ray players for quick access to personal photos. Users no longer have to make CDs or DVDs to be able to access these files through players.
Add a Blu-ray Player to a Home Theatre
A Blu-ray player makes a nice addition to any modern home theatre. Blu-ray disc players give users the ability to enjoy all of their favourite movies in multichannel surround sound. Movie watchers can also control the picture and aspect ratio for enhanced viewing experiences from 480p to 1080p.
If Blu-ray players are to be part of entire home theatre setups, buyers should make sure they have the correct outputs to support all of the other components, such as speakers and subwoofers. For the most flexibility, buyers should look for Blu-ray players with composite, S-video, component, analogue audio, analogue surround, digital audio coaxial, and digital audio optical outputs. This ensures that the Blu-ray players are compatible with almost all devices and it makes it easier to upgrade other parts of home theatre systems without having to worry about compatibility issues.
Adding Blu-ray Discs to a Movie Library
Once a Blu-ray player is added to the home theatre system, it is time to start building a collection of Blu-ray discs. Some of the largest movie studios like Disney, Fox, Lionsgate, MGM, Paramount, Sony, and Warner Brothers release old favourites and the latest movies on Blu-ray disc, and many are packed full of special features. In fact, Blu-ray discs can hold about nine hours of high-definition video on a standard 50 GB Blu-ray disc, leaving a lot more room for extras. The cost for Blu-ray discs has dropped considerably since inception, and it is now easier now than ever to find movies to add to a collection. Buyers save money by looking for used Blu-ray discs and value or bundle-packed Blu-ray discs.
Collector's Edition Blu-ray Discs
For movie buffs or those who are big fans of specific movies, collector's edition Blu-ray discs are also available. These special editions usually have extended cuts, bonus scenes, alternate endings, and other content which is not available on the DVDs or was not in the original release of the movies.
Know the Vendor
Aside from selecting quality items, consumers should also purchase from sellers which have good reputations. They should be sure to check their ratings and read reviews left by previous buyers to obtain an accurate picture of how the merchants operate. If purchasing from a rummage sale, shoppers should be sure that the items are operational. However, for those purchasing from big-box shops, they can rely on the reputation of the merchants. Buying on eBay is another way consumers can purchase Blu-Ray player without leaving their house or flat.
How to Buy a Blu-ray Player on eBay
Once you know what type of Blu-ray player you want, type your keywords into the search bar located on any eBay web page. If your search is too generic, you may become overwhelmed by the results. However, if you are too specific in your search, you might not have any results returned. If the results are overwhelming, you have the option of filtering according to specific price points, the geography of the seller, and the condition of the item. If you opt to purchase a used Blu-ray player on eBay, be sure to ask the seller about the condition of the item. Although the posts by sellers are detailed, they might miss important elements such as what wires and cords come with the purchase, as well as the inclusion of a user's manual.
Seller Feedback
After each transaction buyers are encouraged by eBay to leave feedback about their experiences. Buyers can talk about the positive or negative aspects of the transaction or simply leave five stars for a job well done. Seller feedback helps future buyers determine if they want to do business with an eBay vendor, or not. Also, it helps you in your search if you are on the fence between two product listings or vendor listings.
Conclusion
Blu-ray players offer high-quality pictures and sound which make for ultimate home theatre viewing experiences. With the extensive selection of titles available in Blu-ray discs as well as the ability to convert DVDs to high-quality sound and picture, favourite movies can be viewed in the way they were meant to be. Regardless if you purchase a Blu-ray player with Internet or Wi-Fi capabilities, the product is able to play shows or movies with quality that rivals the best theatres. Further, several Blu-ray players have multiple functions from playing CDs and CD-Rs to playing media from USB ports. Blu-ray players can replace current DVD players or supplement their capabilities.
Shoppers should consider price, capabilities, and function of Blu-ray players before purchasing. Those chock full of features cost more, but users may not require the functionality if they already have other electronics to suffice. In order to choose the right Blu-ray players for their home theatres, buyers need to select a trusted brand, identify the features they want, and search for players on eBay to save on cost. Although local shops may have the same products, they do not offer the ability to compare dozens of brands or hundreds of items at a glance. Purchasing intelligently is the best way to purchase any item.