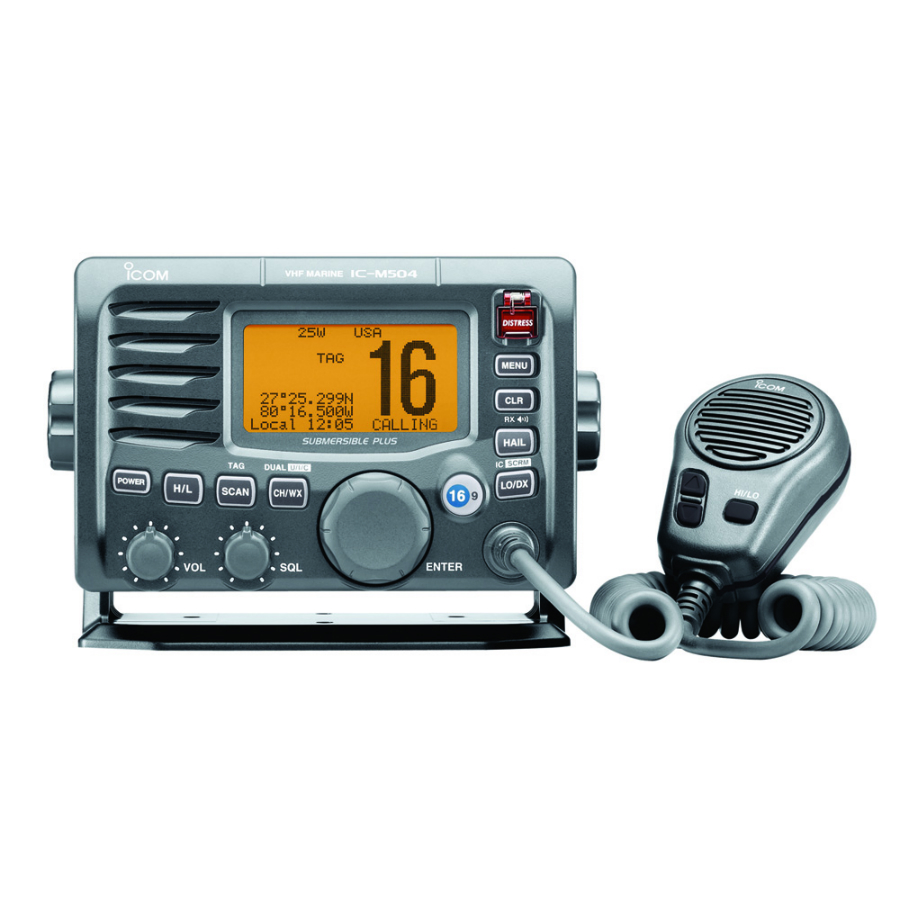 Ham radio, or amateur radio, is a popular activity enjoyed by a diverse range of people. There are several reasons people get involved with ham radio, including technical interests and the possibility of communicating with other users locally or internationally. Buyers of ham radio transceivers have several options available while they shop, and there are a few key considerations to keep in mind before committing to a purchase.
Begin by choosing the type of ham radio transceiver that is most suitable for its intended use. Base stations are the traditional form of transceivers, and rest on a table, countertop, or other flat surface within a home. Some modern devices are portable, and many are meant to be mounted on the interior of a vehicle. Like base stations, in-vehicle transceivers have a separate speaker and microphone unit that connects to the main unit via cable. Other units are similar to walkie-talkies, and have all components packed into a single, convenient unit. Once the type of transceiver has been decided upon, buyers should familiarise themselves with available bands and the types of communications possible with a ham radio transceiver.
Transceivers are available from electronics and sporting goods stores, as well as online retailers. Marketplaces like eBay can also be used to find both new and used products. Shop around to see the full selection of items available, and choose transceivers that can provide optimal performance for their intended use.
About Ham Radio Transceivers
Ham radio is distinct from commercial and public safety broadcasts, as well as two-way radio used by professional organisations. It is intended for recreational use and emergency contacts. Business transactions and communications are restricted on ham radio, and all for-profit activities must be handled by other means. Users of ham radios must first apply for a licence and pass all requirements needed to obtain one.
A transceiver is an all-in-one device capable of sending and receiving radio signals. It contains both a transmitter and receiver, and these share their circuitry as part of a single unit. Ham radio operators are commonly referred to as "hams."
Choose Ham Radio Transceivers
Some of the most popular uses for ham radios include local communication, worldwide communication, and technical interests related to building and using a unique radio setup. Contesting is also a popular activity, and hams around the world compete in a variety of competitions, such as attempting to contact as many people over the radio as possible within a limited amount of time.
Buyers have several options available as they shop for ham radio transceivers. Begin by becoming familiar with the distance a radio can broadcast, as well as the types of transceivers available. Buyers may also wish to consider used products to save money.
Broadcasting Distance (Bands)
The band that a ham uses determines the distance the signals can be transmitted. The following table offers a brief description of the three band groups that can be used.
| Band Group | Description |
| --- | --- |
| HF (High Frequency) | Short-wave bands capable of the longest range of communication. Can connect with receivers on other continents. |
| VHF (Very High Frequency) | Mid-range bands used for local, medium distance, and long-range communications. |
| UHF (Ultra-High Frequency) | Long-wave bands used for local transmission only. |
The HF band group is comprised of multiple bands, each of which has ideal conditions for its use. Some bands are more effective in the day, others at night. Other factors, like sunspots, can also affect reception and transmission. Buyers who are new to ham radio should research individual HF bands to discover ones that can be most effective.
Types of Ham Radios
There are three primary types of ham radio transceivers available for purchase, including handheld, in-vehicle, and base stations. Learn about all three options to choose the best transceiver for a user's needs.
Portable and Handheld
Handheld transceivers are similar in their shape and design to walkie-talkies.. The speaker and microphone are built directly into the transceiver. These units tend to have a more limited range than other types, though they can be be supplemented with repeaters and computer connections to enhance their performance.
Mobile and In-Vehicle
Many ham radios are designed for use in vehicles. These mobile units can be mounted to the dash of a car, under the console, or anywhere else that is accessible to the user. They have a small box for the main unit, along with a handheld speaker and microphone. In this sense, they are similar to base stations, though they generally have fewer features.
Base Stations
The earliest form of ham radio transceiver is the base station.. These are large units meant to be set on a stable surface like a tabletop within a home. Despite the availability of portable units, base stations remain popular with users for their visual appeal and the easy access to controls.
Internet and Digital Connections
In addition to standard radio frequencies, it is possible to use modern ham radios digitally, or over the Internet. Many transceiver products include software that enables a computer connection, and separate packages are also available. These transmissions can be clearer than standard communications, and use of the Internet can also help users connect over long distances without the need for a repeater.
Pre-Owned Ham Radios
New rigs can be expensive, especially for full base station units. To save money, buyers may consider purchasing a used transceiver.. A high number of pre-owned items can be purchased that are still in excellent working condition, and these can be obtained from online marketplaces and sites with classified listings. When possible, shop from sites that offer seller histories to ensure a positive buying experience.
Licences
Buyers should keep in mind that licences must be obtained in order to use a ham radio, and several levels of licences are usually required for full use. As a ham gains experience and is able to fulfil increasingly difficult requirements, new privileges and options become available. Be sure to research the requirements associated with each level for a local area before shopping for a ham radio transceiver.
Read Reviews
Reviews are available for nearly all popular types of transceivers, and some publications are committed to providing detailed information about the performance and features of products released each month. If professional reviews are unavailable, try looking for ratings and comments about a product on shopping sites. Consider the price, features, and durability of a transceiver while reading reviews.
How to Buy Ham Radio Transceivers
Buyers can find a high number of listings for ham radio transceivers on eBay. These products are sold by private owners, as well as commercial retailers. To begin, initiate a search from the eBay homepage using keywords. For example, enter "ham radio transceiver" into the search field. Search results can be narrowed by introducing additional terms, or by clicking on any of the available category options. These are found on any search results page, and can be used to shop by brand, price, unit condition, and more. The number beside each category indicates the number of relevant listings it contains.
Once you've located the types of ham radios you'd like to purchase, take the time to inspect individual products. Click on the name or image of a transceiver to see its full listing. There, you can find a description of the item, as well as specifications from the manufacturer. Examine all available photos, and compare them with the item name and description to be clear on the transceiver being sold. Contact the seller with any questions you might have.
Item listings also display information about the seller. Positive feedback ratings indicate the percentage of buyers within the past 12 months who had a satisfactory transaction with the seller. Compare this with the number of completed transactions to quickly find experienced and reliable eBay users.
Conclusion
Ham radio is a hobby enjoyed by people around the world. There are several reasons users are drawn to amateur radio, including the appeal of the technical components involved, the enjoyment of communicating with other enthusiasts from around the world, and the excitement of competitions that are staged on a weekly basis. Ham radio transceivers contain the transmitter and receiver needed to get started with amateur radio, and are designed for use in a variety of settings.
Buyers should begin shopping for ham radio transceivers by deciding between base stations, in-vehicle units, and portable radios. Base stations are meant to be used in a home, and typically have the best range of all transceivers. Handheld units can be used almost anywhere, and though their signals may be weak, they can be enhanced with an Internet connection. In-vehicle units mount to a dash or under a vehicle's console, and are designed as small base stations. Become familiar with the band groups used by ham radios, and the distance each is capable of. It is also important to research the requirements needed to obtain a licence.
Ham radio transceivers can be purchased from electronics stores, sporting goods retailers, and commercial websites. Marketplaces like eBay also have listings for new and used transceivers. Compare products to find the best features, and research individual transceivers to learn about their performance and durability. A ham radio transceiver can be found to match the interests and budget of every buyer, so begin shopping to find suitable products.