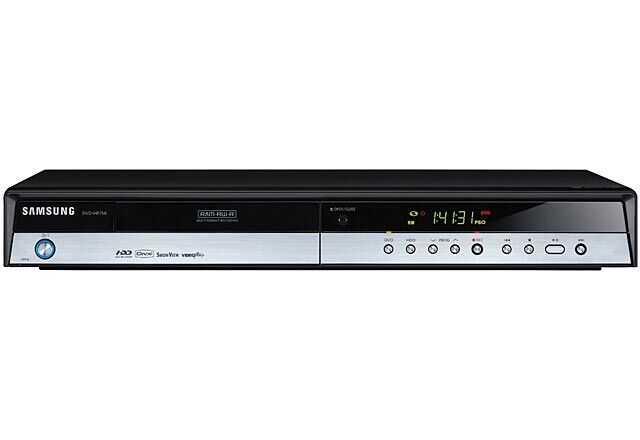 There are quite a few things to consider when buying a new region 2 DVD recorder. This recorder allows a person to record television programmes and films. Many of the premium channels and many cable channels do not allow their programmes to be permanently recorded to a DVD. It is important to make sure that the reason why the DVD recorder is being purchased is that it is able to work in the area in which it is located and can record the programmes that are desired. Region 2 DVD players or recorders also play DVDs from Japan, Europe, South Africa, Middle East, and Greenland. It is not a good idea to purchase a DVD recorder that does not work for the area in which it is being used.
These recorders can be purchased in an electronics shop or online at auction websites, like eBay. What needs to be considered when buying a new region 2 DVD recorder is whether or not it plays and records DVDs in the area where it is located, which type of recorder it is, and what it is that a person wants to record.
Types and Regions for DVD Recorders
Each DVD recorder has a specific type and region in which it is meant to work. It plays DVDs from that region and records programmes from that region. It is important to remember that many of the premium channels have recording restrictions placed on them now. They do not allow a programme to be recorded then burned onto a DVD. In order to bypass the DVD restrictions, a person needs a recorder that records directly onto DVD instead of the usual practice of recording to a hard drive, and then to a DVD. The region that the DVD recorder is set to is also important to the recording process. If it is set to the wrong region it does not record. There are nine regions of DVD recorders available.
Region

Places

Region 1

USA

Canada

Region 2

Japan

Europe

South Africa

Greenland

Middle East

Region 3

South Korea

Taiwan

Hong Kong

Parts of Southeast Asia

Region 4

Australia

New Zealand

Latin America

Mexico

Region 5

Eastern Europe

Russia

India

Parts of Africa

Region 6

China

Region 7

Special Use

Region 8

Cruise ships

Airlines

Trains

Mass Transit

All regions
These regions dictate which DVDs and programming can be played or recorded, and in which area. There are ways to change the region on a DVD player, but it is difficult and it is much easier to purchase the DVD recorder for the region for which it is meant to be used. Many businesses that sell region 2 DVD recorders only sell recorders that are meant for region 2. It is still important to make sure that the DVD recorder records and plays DVDs for that region.
Types of DVD Recorders
There are a few different types of region 2 DVD recorders. There is the simple DVD recorder, the more advanced multi-player, and the combination DVD and VCR recorder.
Simple DVD Recorder
The simple region 2 DVD recorder works well in most European countries. It is simply there for recording and playback of programmes that are not restricted, and is also the least expensive of the DVD recorders. The region 2 DVD recorder comes in a single disc recorder and player and the multi-disc type of recorder. The multi-disc recorder is also a DVD changer. A person can load several DVDs or blank discs into the player and switch between them. The simple region 2 DVD recorder is good for those who have simple recording needs. In other words, those who want to just record regular programmes and watch them. They each have a timer function that works with a cable or satellite system to start recording at a specific time set by the user.
The Multi-Purpose DVD Recorder
The multi-purpose DVD recorder is still a region 2 DVD recorder but it can also double as a Blu-Ray player. It has all of the same benefits of the simple recorder, except that it can accept different disc formats. The ability to play both DVDs and Blu-Ray discs is convenient when one has both Blu-Ray discs and DVDs. These DVD recorders also have a hard drive option so that a person can record to the hard drive, which is temporary, or record to DVD which is more permanent. These recorders are great for those who like the latest visual technology and want to take advantage of the clarity of Blu-Ray while still being able to record DVDs at will. Most of these recorders also have a timer feature so a person never has to miss a programme.
Combination VCR and DVD Recorder
This combination recorder makes it easy to convert the outdated technology of a VHS tape to the more permanent DVD. It can be used just for that purpose, or it can be used to record programmes on VHS or DVD. Most of the combination recorders can switch between recording onto a built-in hard drive to either a VHS or a DVD. Unfortunately, this means that the new blocking technology only allows a programme or film to be recorded once. If the recording is going from the television to either DVD, or VHS, it is first recorded onto a hard drive. With the new technology, it does not record from the hard drive to the DVD or tape. These combination recorders offer a chance to convert the tapes that one owns, including family videos, to the more permanent DVD.
Specific Recorders for Specific Purposes
Some people purchase a region 2 DVD recorder because they want to transfer information from a video camera to a DVD, or a still camera to a DVD. These specialised recorders often have a HDMI slot for plugging into a computer or a television set. They allow advanced editing capabilities and photo capture software. These specialised recorders are often favoured by professional video editors and those who want to add soundtracks to already recorded videos. Some of these recorders have features, such as step back, step forward, and all of the standard features. There are DVD recorders that have a dial on the front of them for finding specific areas of a recorded DVD or home video.
Although the recorders are available in region 2 they are also available in region 0 for professionals in different areas. They record DVDs in region 2 format, which cannot be played by a recorder from another region or one that is not a region 2 player or recorder.
Features of a Region 2 DVD Recorder
Like many recorders, the region 2 DVD recorder comes with a variety of different features. These features are standard for any region's players. Most people are familiar with the abilities of these players. They can record from a television, camcorder, camera, or other media device. Many of them have USB ports for printing and other functions as well. Almost all DVD recorders have the standard skip scene, fast forward, rewind, slow forward, and slow rewind. So even if it is not a professional version of a DVD recorder, it can still find a specific spot on a DVD, just not as accurately. Some of the DVD recorders also come with a commercial skip feature but these are rare.
Buying a Region 2 DVD Recorder on eBay
A good place to purchase a region 2 DVD recorder is on the auction website, eBay. This site offers a wide selection of DVD recorders. All you have to do is type the keywords for the DVD recorder that you want into the search bar, and click on search. This populates a list with the different types of region 2 DVD recorders that are available for purchase. Browse through this list and select the DVD recorder that you want, and then click on the listing.
Once you click on the listing, it brings up a description of the product as well as pictures of the product. In the description it should list the features of the DVD recorder, the region, the dimensions, and anything special about it. If it does not list all of the information that you would like to know about it, then there is a button to ask the seller a question about the recorder. On the listing page is also feedback that others have provided about the seller. Check the feedback to be sure that the seller has a good reputation before making a purchase.
Conclusion
Regardless of which type of DVD recorder is chosen, it is important that it matches the region in which it is expected to perform. The different types of recorders range from simple to professional, so it is important to look at the details of the eBay listing to make sure that it is exactly what is needed. Many people purchase a recorder to simply tape television programmes or films, and a simple recorder works well for this. Other people need the ability to connect it to a computer and actually edit the video they recorded, which requires a more professional specialised recorder. Each type of recorder is made for a specific purpose. It is very important to find the region 2 DVD recorder that suits the purpose that the user has in mind. Once the features are explained and the buyer decides exactly which type of recorder that they need, it is very easy to purchase one at auction websites, such as eBay.