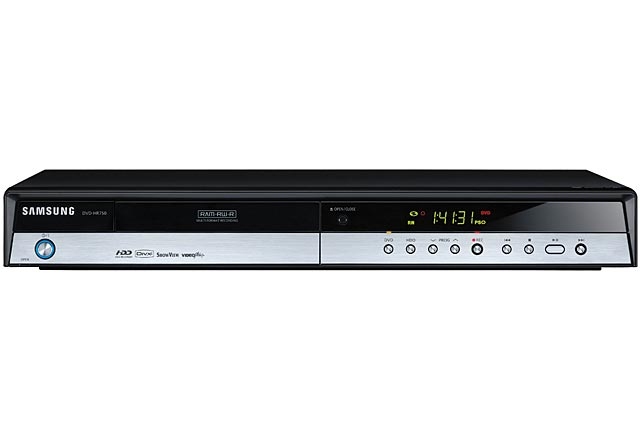 A DVD recorder is an electronic device that uses lasers to read, write, or record data onto DVDs. It is not the first storage media of its kind, being preceded by the video cassette recorder (VCR). They both have similar functions, but the VCR plays and records cassette tapes. Most DVD recorders can record both digital or analogue audio and video, though many customers are leaning in favour of digital these days.
DVD recorders can be acquired at any electronics shop; they are not difficult to find, and most generic and branded recorders are good enough for the majority of uses. For buyers who want better, or more varied, selections than their local shops can provide, websites like eBay are best. For a purchase that is most satisfactory, do a little research into DVD recorders and their attributes; know the types of recorders, features, and options available; and know why the region 2 designation is needed.
Why Choose Region 2 Recorders?
Region codes are used internationally to divide the DVD industry into six major geographical areas. What does the code mean? DVD players and DVDs that are labelled with specific region codes are generally only used within the area covered by that code.The region 2 classification is the code that covers Europe, the most relevant code for the UK. Take note that a region 2 DVD cannot be played on any player or recorder with a different code, nor can a DVD recorder with a specific code play DVDs other than those with the same coding. DVD manufacturers say that the region coding system is in place to protect copyrights.
Basically, a buyer in the United Kingdom should look out for region 2 codes when purchasing their DVD recorders because they are the ones most likely to play DVDs created in the UK and most other parts of Europe. There are nine codes in total.
Region Code

Geographical Areas Covered

Region 1

USA, Canada

Region 2

Japan, South Africa, Europe, the Middle East, Greenland

Region 3

South Korea, Hong Kong, Taiwan, some parts of Southeast Asia

Region 4

Australia, New Zealand, Mexico, Latin America

Region 5

Eastern Europe, Russia, India, Africa

Region 6

China

Region 7

Reserved for special use

Region 8

Reserved for cruise ships, airlines, etc.

Region 0 or Region all

Uncoded

Can play all codes and DVDs can be played internationally

Make sure that PAL-compatible recorders are matched with PAL DVDs, and NTSC discs are used with NTSC-compatible devices
DVDs and DVD recorders can have one code or more than one code. Most people do not have to worry about codes, as all DVD players and discs sold in one region have to be compatible. It can be difficult if a customer is buying a gift for a friend in a location with a differing region code. Still, the availability of region-free DVD devices, recorders, and players that allow playback of all DVDs no matter their code, can assist a buyer in that respect.
Types of DVD Recorders
Considering the type of DVD recorder to acquire depends on its intended use. There are generally two different types of DVD recorders.
Installed
These are mainly used in most computer systems today, known more often as DVD drives. Drives designed for computers are not only used to store data, but also to create DVDs of good quality. Storing data onto a disc is easy with a DVD burner. A well thought out drive and software combination can allow a user to create a DVD of near commercial quality. Many DVD drives are actually CD and DVD recorders, which can play and record any CD-R and CD-RW medium.
Stand-Alone
These are DVD recorders most often used in home media systems, for viewing television and films or to play music. Most stand-alone recorders today can play DVD formats, mini-DVDs, and even Blu-ray discs.
It is possible to create DVDs on stand-alone recorders, but the quality is nowhere near the output expected of computer DVD drives. If a buyer wants to create DVDs as well, it is more efficient to look to a personal computer, as should a customer looking for DVD recorders that play or create files other than audio or video.
Options and Features to Consider
There are a number of manufacturers all over the world making their own design and style of DVD recorder. There are many different options from which to choose, some of which are tackled here.
Combined Units
While the DVD format is in many ways superior to video cassettes, there are still those who use the cassette formats. Many DVD recorders play only DVDs, and there are those that are combined with video cassette recorders. In addition, there are units that come with their own USB ports, and they can play sound and video files from a computer. There are also DVD recorders that are compatible with the latest format in media recording: Blu-ray..
Disc Format
A majority of the world uses the PAL format because of its better picture; this includes the UK. Note that DVDs and DVD recorders that are PAL formatted cannot be played by NTSC devices and cannot play NTSC discs. The NTSC format is generally used on the North American continent and some parts of Asia, notably Japan, Taiwan, and Korea. For those who are determined to use their recorders to play both formats, there are recorders that have built-in converters. It is also possible to install a converter into a DVD recorder.
There are also a number of more specific formats, like DVD-R, DVD-RW, DVD+R, DVD+RW, DVD-R DL, and DVD+R DL but they are of lesser importance when choosing a DVD recorder, as most units play all of them.
Region-Free
A region-free DVD recorder can play any DVD created in any part of the world, regardless of region coding. It is also known as region 0, all region, or region all designations. Region-free DVDs can also be played in any DVD recorder worldwide. For the buyer purchasing DVDs and DVD players in other countries, this is a great thing to know. Imagine ordering a DVD all the way from China only to find it is not compatible with the buyer's DVD player.
Buyers who are fond of foreign films, or who have mixed DVD collections, ought to look into acquiring region-free, rather than a specific region, coding. However, for those who only watch mainstream films or who would rather purchase locally, the region 2 classification is enough.
Recording Quality
Not all DVD recorders are made equally. There are units that record better, that have a more flexible recording speed, and that are more sensitive to sound and high-definition graphics when recording or playing a DVD. A buyer interested in storing top-quality audio and video is interested in recorders that have excellent recording abilities.
Price
When stand-alone DVD recorders first came out in 1999, a unit could cost several thousand pounds. Fortunately, advancing technology has provided the modern market with recorders of top-quality at a few hundred pounds apiece. The price that a buyer pays depends on the features and options they prefer when choosing a unit. The more top-rated brand units are generally more expensive, but they can pay off in higher-quality components and performance. DVD drives and burners are often inexpensive, so upgrading a computer system can be an excellent choice when wanting to be frugal. However, dedicated DVD recorders for a media system in a person's home can offer better quality output at times, even if they are more costly.
Buying a Region 2 DVD Recorder on eBay
Any good electronics shop has DVD recorders for sale, although purchasing them on eBay has its own perks, such as the increase in the number of choices, for one. To purchase a DVD recorder on eBay, you only have to navigate to the site and type in what you are looking for into the search bar. Typing in "DVD recorder" results in numerous items from various locations around the country. Using a more specific keyword phrase, like "Samsung Freeview DVD recorder&", is a better method of searching, which results in a more streamlined item list; one that shows products that are closer to what you have in mind. Specific keywords are a great idea when you do not want to browse through numerous items for hours looking for the perfect DVD recorder. Of course, you can always use the eBay site tools to narrow down the list by filtering through the options that you prefer, for instance, lower prices, brand new or used recorders,, and more.
Conclusion
The DVD recorder is a versatile media device, the more advanced models are capable of playing more than just DVDs. All DVD recorders worldwide are region coded. The region 2 designation is important for dwellers in Europe because all of the DVDs and DVD recorders used in the region are of this particular code. Note that DVDs and DVD players that have different region codes are not compatible with each other, unless one or both are region-free or region 0.
A good region 2 DVD recorder can be purchased in any home electronics shop or shopping centre, although eBay and other online sites offer excellent collections and increased options for the potential buyer. Always remember to vet both seller and product when choosing a DVD recorder at any shop, both offline and online, before making a purchasing decision. Do a little research as well in order to make an informed choice, and therefore, increase the anticipated satisfaction of the finished sale.