Snooker tables have continued to gain widespread popularity. Classified as a type of billiards, snooker uses a table similar to a pool table; however, it is generally larger and has smaller pockets for smaller balls. The game requires 22 unmarked snooker balls: one white cue ball, 15 red balls, and six block coloured balls of yellow, green, brown, blue, pink, and black.
Room Size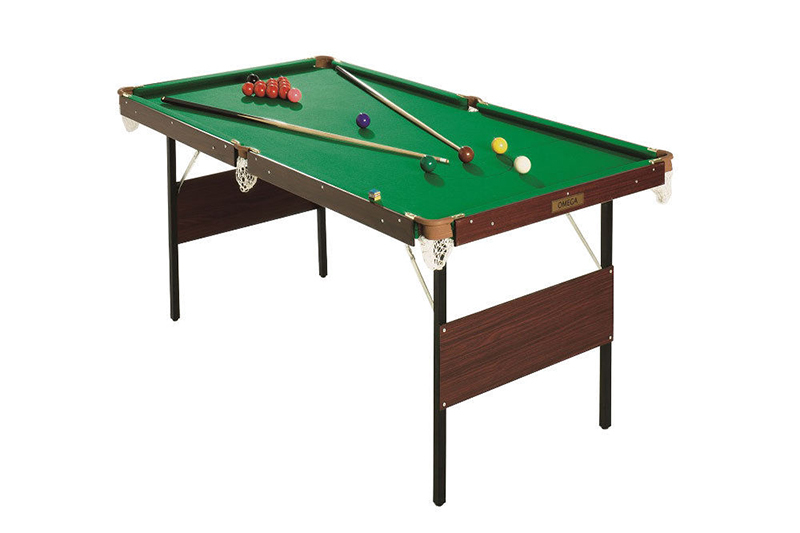 Buyers should measure the size of the intended snooker table room prior to making a purchase. Keep in mind that players need clearance around the table to successfully engage in the game and allow room for shots; a full sized snooker cue is 145 cm long, while the recommended table clearance is 152 cm. If limited on floor space, consider a folding snooker table with collapsible legs.
Budget
Snooker tables are made up of legs, a frame, slate, rails, and pockets. Legs and rails are generally made from wood; however, those on a budget should not overlook those constructed of MDF. Similarly, snooker tables with plastic pockets tend to cost less than those that feature rubber or leather pockets.
Table Size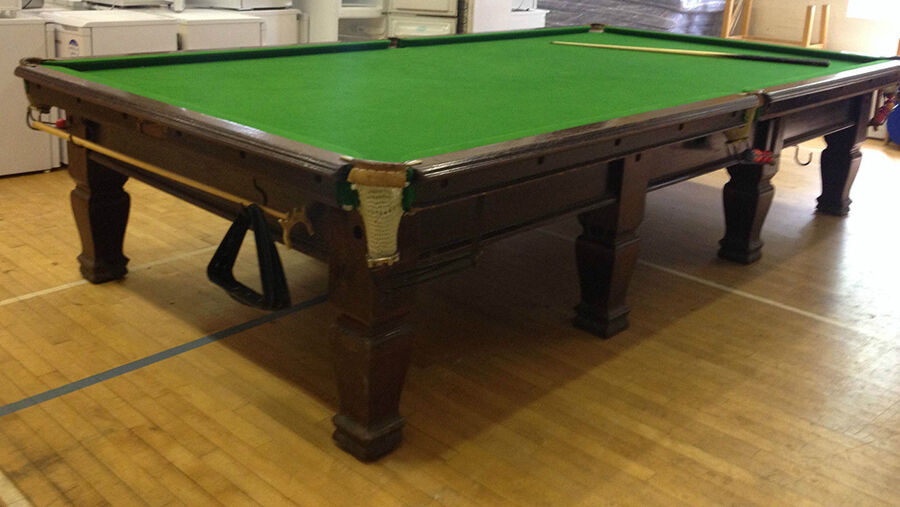 Four and 5 ft. snooker tables are designed for children or those with minimal free space, while 6 ft. tables are well suited for family play. Still, 8 and 9 ft. snooker tables are perfect for serious snooker players pressed for table room, while 12 ft. snooker tables are geared towards professional level players; in fact, they are full-sized snooker tables designed for regulation play.
Snooker Cue Size
Snooker cues vary in quality and length. The length of the cue should be proportional to that of the table.
4 ft. tables: 36-inch cue
5 and 6 ft. tables: 48-inch cue
8 and 12 ft. tables: 57-inch cue
Snooker Table Cushions
Snooker table cushions allow the ball to rebound onto the table. Standard cushions are usually fashioned from a single piece of wood with attached rubber. This cushion type provides for a better rebound, which suits novice players who are still learning the art of the game. Conversely, steel block cushions are constructed from three separate pieces and feature galvanised steel attached to the rail; a separate piece of wood features the cushion. They are ideal for more experienced players and feature on professional tournament tables; these cushions are generally more expensive than standard cushions.