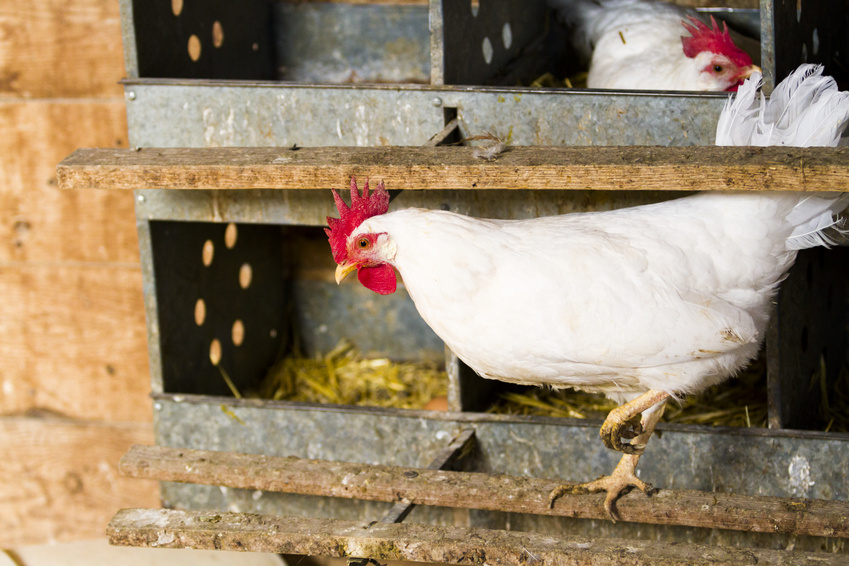 Keeping chickens in the garden is a popular hobby that generates the best quality eggs for home use. A used chicken coop is an excellent choice for people just starting out or for those whose ambitions have outgrown their first tiny hen houses. Plastic or wood selections are available for different size flocks to ensure the chickens always have plenty of room to get some exercise.
The Right Size Coop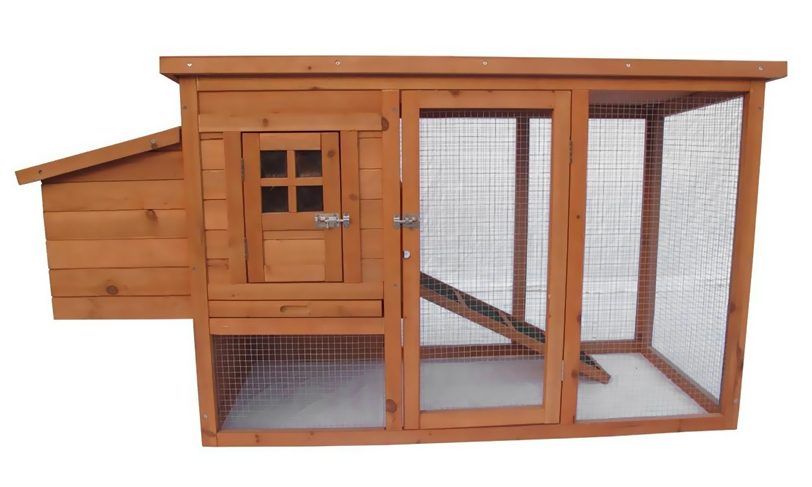 A coop is essentially a chicken bedroom. Chickens sleep and lay their eggs inside, but they run and scratch in the garden during the day. The smallest coop provides 929 square centimetres of floor space per bird and is appropriate for medium-sized birds. Larger chickens such as Wyandottes and Orpingtons need at least 1,393 square centimetres each. Well-designed coops offer easy access to nest boxes through hinged roofs on 'bump outs' or hinged side panels.
Space for Chickens to Run
If leaving chickens free to run and scratch in the garden is not possible, then the largest possible run is also desirable. A chicken run is either part of the chicken coop, or it is a separate enclosure. A chicken coop and run built as a single unit is good when owners are away from home, but it is not large enough for use every day. Owners often move a separate chicken run around the garden so the chickens feed in different locations. A very large chicken run is the best option when plenty of space is available. An enclosed run is preferable when predators are in the area to put the flock at risk.
Used Plastic Coops
Used plastic chicken coops are becoming more common. They are easy to clean, less likely to become infested with red mites, and easy to assemble or may not even require assembly at all. These lightweight coops are also easy to move around the garden. Many feature moulded plastic, but some consist of plastic panels that look like traditional wooden coops.
Used Wooden Chicken Coops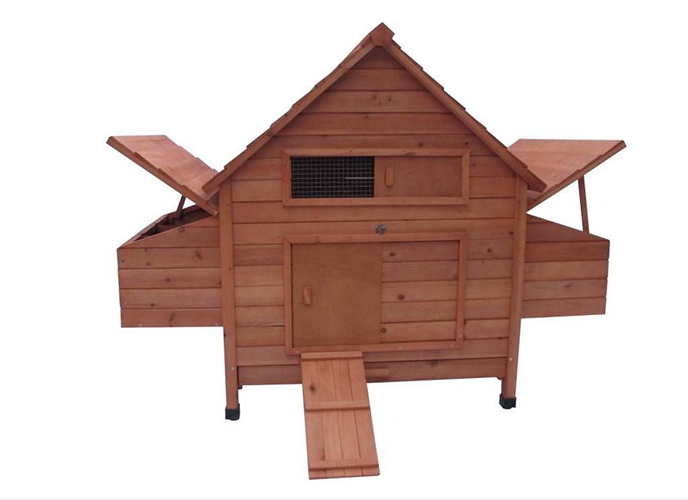 A well-ventilated wooden chicken coop limits the birds' exposure to temperature extremes. Wooden coops made from timbers at least 19 mm thick are self-insulated but breathe, so they do not suffer from frost damage in winter or condensation and overheating in warm months. Roofing should never include felt, which is susceptible to red mite infestation. All ventilation openings need slats or mesh to protect against predators.
Preparing the Used Coop
The previous owner may have already acquired roosting bars, nesting boxes, chicken feeders, watering stations, and chicken coop covers. If not, these accessories are essential for chicken coops. Before putting chickens in their new home, owners should disinfect it with a bleach solution and a commercial red mite product.