Keeping your chickens in a comfortable and safe environment is essential for improving the laying conditions. As a new chicken house can be a costly investment, having a look at used options can help you find something that does not stretch your budget. There are multiple factors to take into account when shopping for a used chicken house, so reading more about how to buy one can help you make the correct decision.
Consider the Number of Chicken and Amount of Land You Have
The number and size of the chickens you have, or you plan on having, is one of the most important things to take into account when shopping for a used chicken house. As a rule of thumb, you need a minimum of one square foot of floor area per chicken. If you have larger breeds, allow for even more space for chicken. It is always a good idea to purchase a bigger chicken house than you think you need for your birds. Before buying the chicken coop, make sure it is a right fit for the amount of land you have allocated for your birds.
Consider the Material of the Chicken House

Used chicken houses are usually available in two types of materials: wood and plastic. Wood chicken coops fare better in extreme temperatures, and provide the birds with better ventilation. This is important because the chicken droppings release ammonia. You can choose from chicken coops made from various types of wood, including solid wood and thin timber. Used poultry houses made from plastic are easier to clean and they often come with waterproof covers.
Check the Condition of the Used Chicken House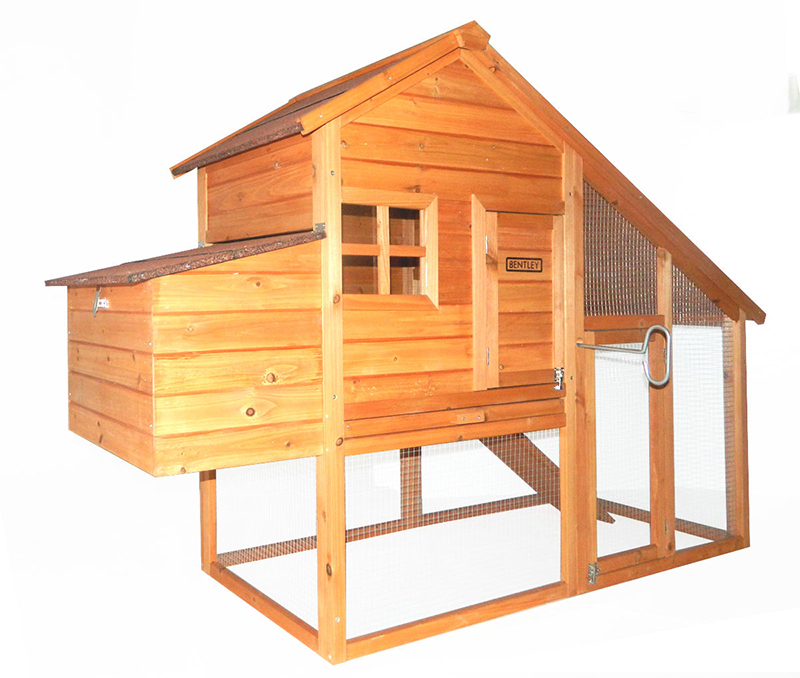 When shopping for used poultry houses, it is important to check the condition of the unit you want to buy before parting with your money. Look for any signs of damage in the structure of the chicken coop, paying close attention to the roof. Many of the used chicken houses available on the market have protection systems from predators such as foxes or birds of prey. Make sure these are in working condition when choosing a used chicken coop. Check whether the door fastenings of the chicken house are in good working order and have a look at the internal flooring, which should not have any large holes. Some minor damages on a used chicken house can be easy to repair, especially when it comes to wood units, so keep this in mind when browsing for the perfect home for your birds.