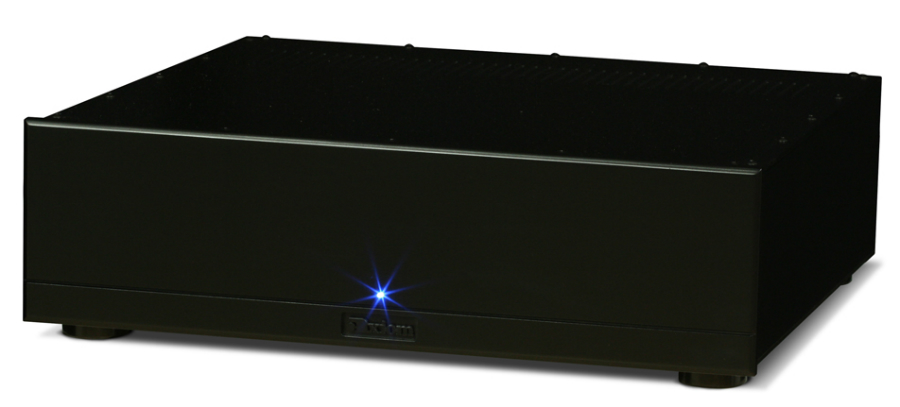 Digital amplifiers are a great option for amateur and professional musicians alike. Though early models were quite expensive due to the number of computer processors required, newer models are inexpensive enough to be purchased by a wide range of musicians and audio professionals. When digital amplifiers are used to amplify digital sound, such as sound produced by a computer, they keep the signal digital from start to finish, which means less distortion and interference. Digital amplifiers can also be used with analogue music sources, such as electric guitars, though when they use an analogue input, they function more as analogue to digital converters rather than true digital amplifiers.
While the digital amplifiers of today are much less expensive than their predecessors, they can still be quite an investment, especially for a struggling musician. A great option for individuals who want the sound quality that digital amplifiers provide without a hefty price tag is to shop for used digital amplifiers. Though buying used amplifiers is a great way for buyers to get more for their money, there are several factors they should consider before deciding on a used model to purchase, including brand, amplifier output, and the condition of the digital amplifier.
Brief History of the Digital Amplifier
Amplifiers first appeared on the music scene during the 1930s. George Beauchamp and his partner, Adolph Rickenbacker, developed the first electric guitar as well as an amplifier to make the guitar louder. Their company Electro String developed a variety of amplifiers with the help of Van Nest, who developed the technology for the amplifier. These early amplifiers were capable of a 10-watt output and used radio technology, small loudspeakers, and vacuum tubes. While they are pretty weak compared to today's standards, they were largely in demand due to the rise in popularity of the electric guitar.
By the end of the 1950s, several additional companies had entered the amplifier arena, including Fender and Vox. These newer amplifiers were more powerful and louder than the early Electro String models, and they were popular with musicians from a variety of genres, including rock, jazz, and rhythm and blues.
Amped-Up Amplifiers
Although the second generation of amplifiers was louder and more powerful than earlier amplifiers, musicians began demanding even more power in the 1960s. This was because musicians began performing in larger venues during this time period, and the music needed to be heard throughout the venue. Jim Marshall, a British engineer, created a 100-watt amp that could be connected to four 30 centimetre speakers. This set-up quickly became the desired system for rock concerts and other large-venue events.
The 1970s brought solid-state transistor technology to the amplifier, which allowed companies to manufacture less expensive amplifiers; however, many musicians did not like the sound these amplifiers produced. As a result, manufacturers began incorporating both vacuum tube and solid-state transistor technology into their amplifiers to produce the ideal sound and power.
Dawn of the Digital Amp
The first amplifier to convert the analogue guitar sound to digital was introduced in the 1990s though the market for digital amplifiers did not boom until after 2000. These models are an appealing and affordable option for recording music from home, semi-pro musicians, and amateurs, as well as professional musicians. The sound is converted from analogue to digital. At this point it can be modified using software before it is converted from digital back to analogue to be played through the speakers.
How a Digital Amplifier Works
Digital amplifiers work with either digital or analogue input. When working with analogue inputs, the amplifier must first convert the signal to a digital signal. Though digital signals do not need to be converted in this manner, they may need to be converted from linear pulse code to Pulse Width Modulation (PWM) format if it was originally produced in linear pulse code format. Once the PWM format has been produced, whether from an analogue or digital source, this signal produces a high voltage signal that reproduces the original sound. The high voltage signal is sent to the speakers where the final sound is created. This method of amplification significantly reduces the background and machine noise commonly found with sound and amplification.
Digital Amplifier Components
There are two different components that make up a complete digital amplifier. These components can be purchased as two separate pieces or as an integrated unit. When choosing between buying two components and one integrated amplifier, prospective buyers should take a few moments to consider whether their sound system set-up is likely to change. If the system is more likely to remain static, an integrated unit may be the better buy; however, if the speakers and other components change frequently, buyers may be better off spending the extra money on separate components.
Digital Preamplifier
A preamplifier performs two main functions: It serves as a switch box to connect a variety of sound sources to the amplification system, and it controls the volume that is sent through the amplification system. Whereas analogue preamplifiers could only process analogue signals, digital preamplifiers can process both analogue and digital signals, making them more versatile.
Digital Power Amplifier
The power amplifier as one purpose: to amplify the original signal to levels that can be heard through the sound system. The digital power amplifier amplifies only digital signals and then either converts it back to analogue or provides a true digital output signal.
Integrated Digital Amplifier
These amplifiers contain both a digital preamplifier and a digital power amplifier in one chassis. Both the case and the power supply are shared in these units, which means they typically sell at a lower price point than the separate preamplifiers and power amplifiers. While many individuals may prefer one unit that performs all three major amplification functions, each component cannot be upgraded separately. This means if an individual purchases or uses a less powerful speaker, he or she must upgrade the entire integrated amplifier rather than just upgrading the power amplifier.
| Task | Component Required |
| --- | --- |
| Connect analogue and/or digital input components | Preamplifier or integrated amplifier |
| Control volume of input signals | Preamplifier or integrated amplifier |
| Convert analogue to digital | Preamplifier or integrated amplifier |
| Amplify input signals | Power amplifier or integrated amplifier |
Because the two different amplifier components perform separate but equally important functions, individuals who plan to use a variety of different sound equipment or those who plan to upgrade to higher quality equipment in future years should purchase a separate preamplifier and power amplifier. This allows the individuals to upgrade each component as needed, which could result in spending less money at upgrade time.
Used Digital Amplifier Considerations
Because musicians and other audio professionals are continually upgrading their equipment to better quality models or switching out amplifiers to accommodate different speakers, there is a wide variety of used sound equipment, including digital amplifiers on the market. When shopping for used digital amplifiers, prospective buyers should consider the overall condition of the amplifier as well as the specifications.
Price
A good way to determine whether the selling price is a good deal is to research a brand new amplifier of the same make and model and find out what it retails for. Once the retail price of a new unit is known, buyers can make an informed decision regarding whether to buy the used amplifier.
Sound Samples and Photos
If possible, prospective buyers should inspect the digital amplifier before purchasing it and listen to the quality of the output whenever possible. While it is not possible to do these things when purchasing amplifiers from sellers that are some distance away, buyers can ask the seller to provide photos of the amplifier from all angles so they can see for themselves whether there is any physical damage. Buyers should also ask to hear a demo of the sound quality either using Skype or other video chatting services. Since most buyers are happy to send additional photos and sound samples if requested, buyers should only work with sellers that are willing to do so. Sellers who refuse to send additional photography or sound samples to determine quality may be trying to hide something about the used digital amplifier. Though the sound may be distorted because it is travelling over the Internet, hearing the amplifier work can at least confirm that it is in working order.
Inspection and Accessories
Another option is to have someone who is located near the seller inspect the amplifier and test the quality so that the buyer knows the condition of the amp. Moreover, prospective buyers may also want to inquire as to what other equipment or accessories are included with the used amplifier or if there are additional items that can be purchased separately. Buyers should make sure that all the pieces that are required to make the amplifier function, such as the amplifier itself and the power cord, are included with the amplifier; otherwise the amplifier may not be useable.
Shopping for Used Digital Amplifiers
When looking for used digital power amplifiers, preamplifiers, or integrated amplifiers, there are two main outlets: the local music community and the Internet. Local music stores may offer used equipment or may allow shoppers to place listings on a board at the store. Prospective buyers should call around to local music stores to see if any of their local stores offer these options as they are a great way to find used equipment locally. While prospective buyers can also check in the local classified listings for used digital amplifiers, the supply may be limited and they may not be able to find the model they are looking for.
Another option for buying used digital amplifiers is to check out the listings on eBay. Because eBay has thousands of individual sellers listing a wide range of products, musicians and other sound professionals are sure to find quite a few digital amplifiers available through the site.
Buying Used Digital Amplifiers on eBay
If you are ready to take a look at the listings for digital amplifiers on eBay, go to the site's homepage and type "digital amplifiers" into the search box. Once the search results page has loaded, you can use the filters, including type, brand, and condition, to narrow down your search results. You could also search for the phrase "used digital amplifiers", but you may see fewer results because the term used may not be included in the title of the item.
Before making a purchasing decision, buyers should read through each listing carefully to determine the make, model, and condition of the amplifier being sold. In addition, buyers should carefully study each photograph to determine the amp's condition and ask for additional photography if they are unable to ascertain the amplifier condition from the photos provided. Prospective buyers should also read through the seller's return policy so they know if they can return the amplifier if they are not satisfied with the condition or the sound quality once they receive it.
Conclusion
Amplifiers are a necessary piece of audio equipment for a variety of applications, including home theatre setups, DJ equipment, and musical performance set-ups. Individuals who are looking to purchase an amplifier should definitely consider going digital because these amplifiers can handle both analogue and digital inputs. Analogue amplifiers, on the other hand, may require converting the digital signal to analogue before the amplifier can be used.
While there are many digital amplifiers that can be purchased at a reasonable price, buyers should also consider buying a used digital amplifier because they can get a better amp for the same price as buying a lower quality new amp, or they can spend less on the same amp by buying it used. Usually musicians sell their used equipment so that they can afford to upgrade to better or different equipment, which means the amp still works perfectly fine and can be purchased for a fraction of the cost. Buyers who understand the various amplifier components can find the perfect used digital amplifier to suit their needs on eBay.