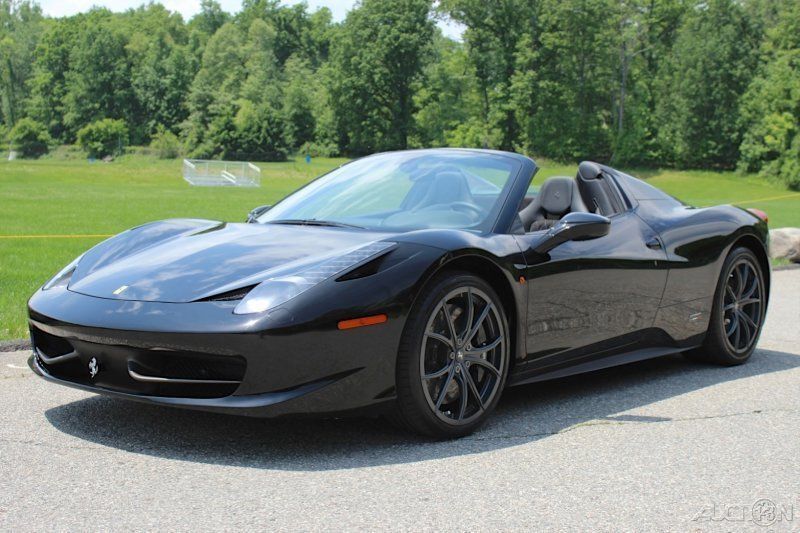 With an impressive V8 engine powered by fuel injection, the Ferrari 458 Italia is one of the most spectacular Ferrari models available. The sporty cars reach speeds of up to 100 km per hour in less than five seconds, and the design is unparalleled. The Italian roadsters offer top-of- -the-line aerodynamics, high-end design, and the smoothest ride on the road. Though your budget may not allow you to purchase a brand-new 458 Spider, a used Ferrari 458 is a great option. Keep some considerations in mind before you buy your own used Ferrari 458 to ensure you are getting a high-performance vehicle for an affordable price.
Check the Exterior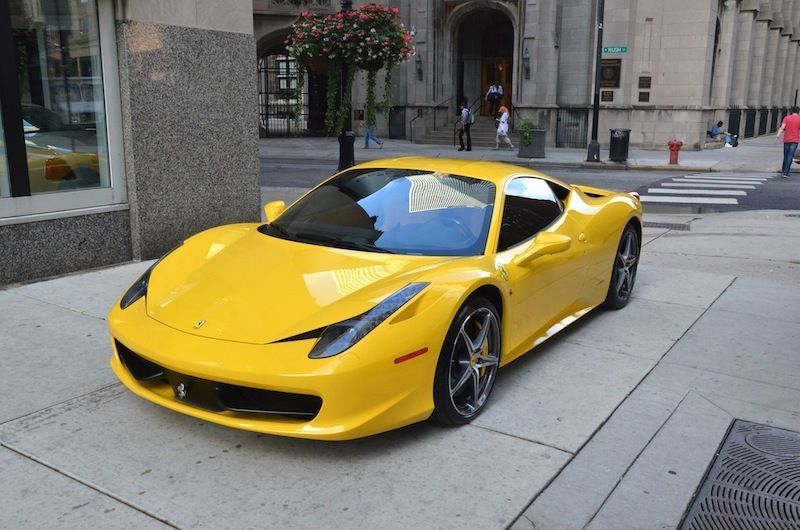 Before you shop, know the car's value so you know you are getting a good deal on the vehicle, and set a budget. Examine the exterior and bumpers of the Ferrari thoroughly for dents and rust spots. Obtain the car's past history to find out how many accidents it was in, or what its service history is with the previous owner. A well-maintained car that is taken care of is going to last longer than a neglected car. Look for obvious signs of repair or corrosion, and check the frame of the car to ensure it is rust free, since rust creates an unstable frame. Are there any fluid leaks coming from under the car? This is a sure sign of problems. Check for metal that does not match other parts, wrinkles, or faded areas in the paint. Look at the wheels and tyres. Uneven tyre wear may mean there is a suspension or alignment issue. Look for bent rims. If you are buying a Spider, the convertible version of the Italia, make sure the roof works.
Inspect the Interior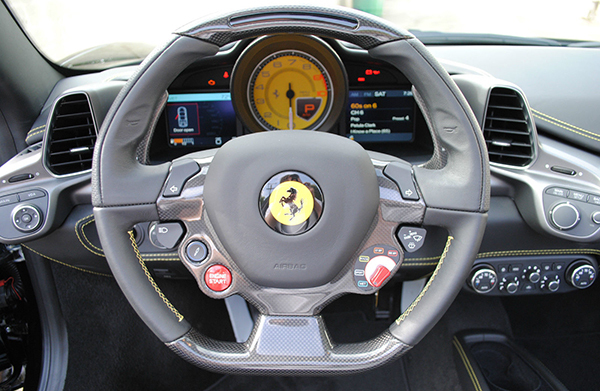 First, check the car's mileage. Avoid a Ferrari 458 which has too many miles on it. Make sure all of the instruments work, such as the Xenon headlights, windshield wipers, locks, climate control, and windows. Check the leather seats to make sure there are no rips or tears. Everything should work, including the air conditioner, and when the car turns on, it should respond immediately and not make any loud noises. These noises indicate underlying problems. When driven, brakes should respond immediately, and alignment should be straight and not pull the car to one side. The clutch should work without issue.
Look Under the Bonnet
A Ferrari requires more maintenance than other cars, so purchase a car that is in good shape and has a history of tune-ups and maintenance. Ferraris typically need replacement spark plugs and shock absorbers, so check these parts to assess their condition. Look under the bonnet at fluid levels, and check that brake discs and pads are new.