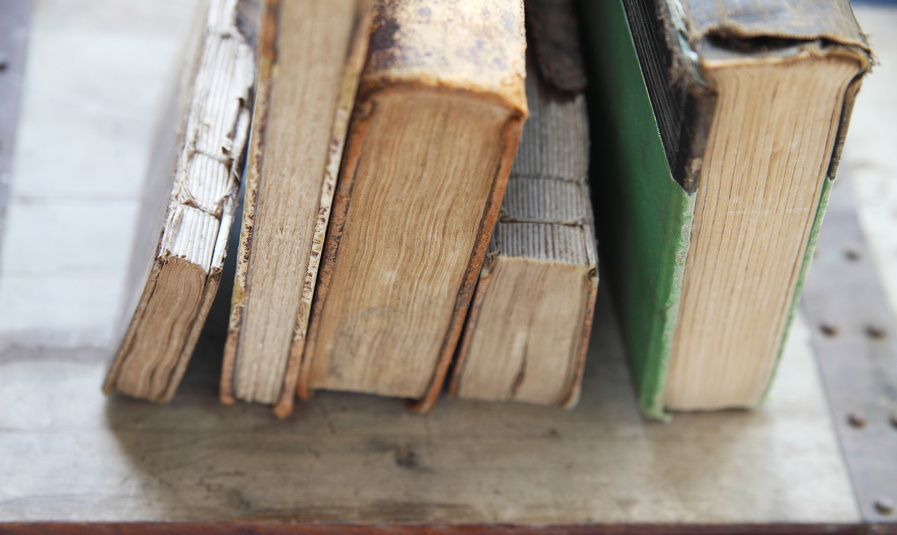 Mindfulness is a complex concept best described as the act of being conscious and intentionally engaged in your surroundings, emotions, and life. Many people use it as a way to escape and conquer their anxieties and stressors. The practice has its roots in Buddhism. If you are looking into mindfulness books for the first time, a used book is a great place to start; it allows you to understand the practice without significant financial investment. The key is to choose a book that works and resonates with your needs.
The Book's Goals

Choosing the right book is all about finding one that answers your specific questions and offers advice to help you meet your goals. Mindfulness is not applied in any singular way; it can be used to help reduce general stress at home or work, to help you connect in personal relationships, or to reduce the occurrence of depression, anxiety, and other mental illnesses. If you need a book on how to be more mindful in everyday life, a book that specialises in mental health and illness may not be the right book for you. Read reviews and sample chapters of the book, if you can, to see if it works for you.
Tone and Advice

While mindfulness is a fairly cohesive concept, every author has a different approach for how to incorporate mindfulness to your life. If you want a book that has a clinically organised approach to mindfulness, consider books where authors base their work on Mindfulness-Based Cognitive Therapy (MBCT). If this sort of therapy-like setting does not work for how you process and manage stress, then look for books with more of a focus on meditation and personal focus.
Relevance to Your Needs
When it comes to actively engaging yourself and becoming mindful of your surroundings, getting relevant information is key. Some information is timeless. Advice on meditation or ways to be aware of your surroundings is just as relevant in a book from the 1990's as one published yesterday. However, if you are having trouble with mindfulness when distracted by technology or the workplace, then a book from the 1980's may not have much help for you. Likewise, books on how mindfulness relates to therapy for psychological disorders may be out of date even if they are only a few years old. Some books have been republished and updated over several editions, so check the edition of any book you consider.
Supplemental Materials
A specific quirk to buying a used book on mindfulness, other than the age, is the potential lack of supplemental materials. Some books come with a CD to help the reader meditate and relax; in a used book, this CD may not be available. If there are any worksheets or spaces to enter personal information in the book, these may have been filled out or removed by the previous owner. Check any listings to see what materials, if any, are included with the book.