More expensive than other bed types, sleigh beds are a large investment. Used sleigh beds are a cost-efficient alternative to purchasing new. Characterised by their distinct style, these beds bring a look of elegance to any room. The headboard is almost always longer than the footboard, and each contains an outward curl at its top, which often requires a little extra space.
Size and Placement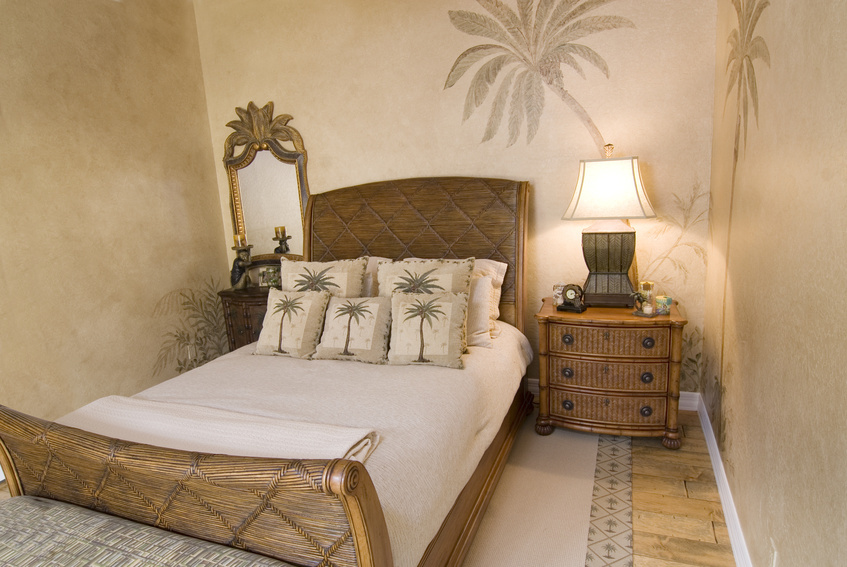 Whether choosing single, double, queen or king sizes, consider sleigh bed placement, with respect to room dimensions. Sleigh beds tend to have a bulky frame design that requires more space than other bed types; their outward curl extends further out than you may think.
Material
Used sleigh beds are generally crafted from carved wood; however, they may also be constructed in different materials. When shopping, keep in mind your other bedroom furniture and decor; the sleigh bed should complement or match your room's style.
Material
Characteristics
Condition

Upholstered Sleigh Beds

Commonly wood with the addition of upholstered fabric on the headboard; upholstered fabric may be leather, microfibre, cotton, or suede; adds a modern touch

Check for cracks in the wood and rips in the fabric

Wooden Sleigh Beds

May be ornately carved or simple; choose from dark cherry wood sleigh beds, mahogany sleigh beds, or oak sleigh beds

Wood should be free of dents, dings, and scratches

Iron Sleigh Beds

Elegant and timeless; may feature scrollwork or have a simple frame; and expensive in fashion

Ensure it is free of rust

Leather Sleigh Beds

Comes in different hues, including browns, blacks, or whites; offers a contemporary room feel

Expensive in fashion

Inspect for cracks and rips
Colour and Detailing
Used sleigh beds come in a wide variety of colours, depending on material. For increased versatility, look for neutral colours. Still, some sleigh beds feature bronze railings, ornate carvings, or intricate details, such as hand painted headboards. Buyers should not overlook a used sleigh bed solely based on colour; many wooden sleigh beds can be easily painted or stained as desired.
Design

Those low on storage space or want more can find a used sleigh bed with drawers underneath or at the foot of the bed. Ensure that all drawers properly open and close and that hinges are intact. Furthermore, trundle beds help maximise space; these beds have a pull-out trundle underneath the bed, which remains hidden until needed.