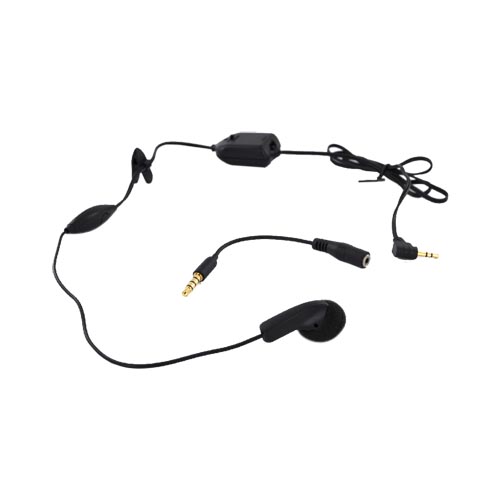 Voice changers can be both practical and entertaining. While high-end models can be used to disguise a user's voice for purposes of anonymity, novelty items and toys are also available for practical jokes or entertainment. Voice changers are produced in several different styles, and can supply a range of voices from realistic to heavily distorted. Some products are meant to be plugged into home or mobile phones, while others are handheld and can be put to use in a variety of circumstances. Several voice changers are also available for use on the computer, and software products are some of the most sophisticated voice changers available. Toy items are inexpensive and fun ways for children to produce musical effects or robotic voices, and collectable voice changers are fashioned after popular science fiction characters and other aspects of popular culture.
Voice changers are available from electronics stores, toy stores, and online retailers. Marketplaces like eBay have listings from both private and commercial sellers, and are great places to find a broad selection of items. Take the time to become familiar with the options available, and consider the following information while shopping to find the best products available.
Choosing Voice Changers
Voice changers primarily adjust the tone and pitch of a user's voice, though they can also add distortion and create effects, such as reverb. The type of item selected determines the number of features available, and the general believability of the voice an item produces. Non-novelty items can generally be grouped into three categories: phone-based, computer-based, and handheld units. Buyers can also choose from toy and collectible items. Consider all options to find the most suitable voice changers.
Handhelds
The basic type of voice changer is a handheld. These products are highly versatile, and can be used in almost any situation. The user only needs to hold the changer to his or her mouth while speaking to achieve the desired effect. These items generally have a handful of variables that can be adjusted, and are relatively inexpensive. The downside to handhelds is that the user must keep the changer in place throughout the conversation, which can become awkward or tiring when holding a telephone for example.
Phone-Based
Because handheld units can be difficult to use on the phone for an extended amount of time, manufacturers produce items dedicated to use with mobile and landline phones. These products can range greatly in terms of price and quality. Some are designed as professional units, and can cost hundreds of pounds, while others are similar to inexpensive handheld items. Make sure to know which type of phone is being used when choosing a phone-based voice changer.
Corded Phones
Products designed for use with corded telephones use a standard telephone input jack. The cord from the base of the phone is plugged into the changer, and a second cord that is included with the voice changer connects it to the handset. These items can be set on a desk or table to free the user's hand.
Mobile Phones
Voice changers for mobile phones connect directly to the phone. Like the products for corded phones, these do not need to be held in place to work properly, but can be set down while talking.
Computer-Based
Voice changers for computer voice chat are designed as either software programmes or applications for chat sites. In the second instance, the voice changers can be obtained relatively inexpensively, sometimes even for free. In both cases, a headset is needed if the computer is not equipped with a microphone.
Chat Sites
Sites that allow users to make calls across the Internet sometimes provide users with the option to change their voice while using the service. These applications are typically straightforward, and require little knowledge of electronic sound manipulation to be used effectively. One of the benefits of these voice changers is they do not require the user to hold or connect anything while talking. As the user speaks into the microphone, the voice is automatically adjusted. Look for this option before choosing a chat service if voice changing is important.
Software
Software voice changers are some of the most elaborate and effective voice changers on the market. Some of these products have sliders and adjustments for shifting numerous aspects of the user's voice, including the perceived gender. In addition to providing more traditional uses like disguising the user's voice during a conversation, software programmes are also commonly used by sound artists and other creative professionals to record voices for music, videos, storybooks, and more. Like other computer-based voice changers, these do not require any physical tools or accessories, unless a microphone is needed.
Headsets
Users in need of a microphone on their computer can purchase headsets. These are sometimes included with software packages. In addition to providing a microphone, headsets can also improve the audio quality of the person's voice on the other end. It is possible to use traditional headsets with voice changer software and applications.
Toys
A high number of voice changers are designed as children's toys. These may be standalone items, or they may be built into other items. Look for toy microphones with echo musical and other effects, or mini loudspeakers that can create a range of effects like robot voices. Some masks and other items may have built-in voice changers, as well.
Collectables
Replicas of masks and apparel from movies, television, and other pop culture elements often have voice-changing effects included in them. These collectable voice changers are commonly modelled after science fiction characters, such as those from Star Wars or Doctor Who, and can be used to mimic the characters' voices.
Read Reviews
High-end voice changers can be a serious investment. Some of these items can cost hundreds of pounds, and are designed with complex features. In these cases, it is often worth taking the time to read product reviews to ensure satisfaction with a purchase. Look online for professional reviews and buyer ratings on electronics and retail sites. Professional reviews usually test the functionality of the item and the effectiveness of its features, while user reviews may offer insight into the longevity and durability of the item. Look for items that are effective and easy to use for the best results.
How to Buy Voice Changers on eBay
All types of voice changers are available for purchase on eBay. To find them, begin a search with keywords. For example, to see listings for "phone-based voice changer", type this phrase into the search field on the home page. From the search results page you may add new keywords, or refine listings by using the category options. Click on the names of categories to see listings for specific item types. The number beside the name of each category indicates the number of relevant listings it contains.
Once you have narrowed a search to desirable items, take the time to read full item listings. Click on the name or image of an item to view more information about it, including shipping charges and the forms of payment accepted by the seller. You may also wish to inspect the seller's shipping methods. Look for a description of the item to determine the specific product being sold. This may be text the seller has provided, or a specifications sheet produced by the manufacturer. Contact the seller with any questions you might have.
Item listings show the number of transactions sellers have completed, along with a positive feedback rating. This percentage reflects the number of buyers in the past 12 months who have indicated they had a positive buying experience. If you would like additional information, click on the seller's name. Sellers' full profiles contain comments left by previous buyers, along with links to the original item listings. You may also view average ratings based on aspects of the seller's performance like shipping speeds and the accuracy of item descriptions.
Conclusion
Voice changers are produced in a wide variety of styles and designs, ranging from novelty and toy items to professional units used for anonymity. Look for voice changers that can be plugged into a landline or mobile phone for hands-free use, or consider a handheld unit that can be used in a broader range of circumstances. Several products are also designed for computers. Software programmes provide complex and sophisticated voice alteration effects, while simpler changers are available as applications on voice chat sites. A high number of toys and collectables are also available. These are typically fashioned after popular characters from movies and television series, and can be used to replicate their voices.
Voice changers can be purchased from electronics stores, toy stores, and online retailers. Some websites specialise in voice changers and other equipment to conceal a user's identity, while marketplaces like eBay have a wide selection of products for all purposes. Consider the full range of items available, and shop around for the best prices. Read product reviews to feel confident with expensive purchases, and review sellers when making purchases online. Whether it is to protect the identity of the user, play a prank on a friend, or entertain a child, a voice changer is available to suit the needs of all buyers.