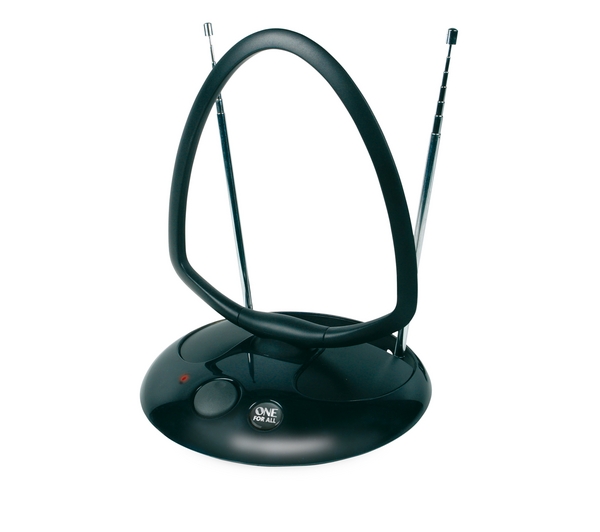 UK consumers who want first-rate reception for free-to-air programmes transmission on their TVs and a cheaper option to cable fees need to invest in a quality indoor TV aerial. An indoor TV aerial is simple to install and, with a little tweaking, it gives good performance for excellent viewing. Regardless of whether the TV is analogue, digital, or the high-definition HDTV, it is the quality of the aerial that determines picture quality and protects it from interference. With the October 2012 completion of the switchover from analogue to digital TV transmission in the UK, consumers who have aerials with excellent reception for analogue TV find they work just as well for digital TV signals, since the aerial is responding to the Radio Frequency carrier, not the form of modulation. Simply put, this means that there is no such thing as a special digital aerial. Shoppers can find an exhaustive variety of indoor TV aerials in radio and TV dealers and on online stores. Some, including online auction site eBay, have a huge range including brands such as One For All, Technika, and Maxview in both new and used conditions and different signals.
Familiarity with the types of indoor TV aerial available, including the different signals used as well as the factors that affect its reception, puts buyers in a better bargaining position. Knowing what features to look for when shopping for indoor TV aerials that serve their needs, they can demand value for their money. This guide offers this essential information with tips for a secure and pleasant buying experience on eBay.
Buying an Indoor TV Aerial
An aerial is a special receiver for the radio waves that a terrestrial television station sends out in different frequencies. There are two types of aerials: the outdoor one, which is mounted outside on the roof of the house; and the indoor TV aerial, which is mounted on the TV top or the loft if the signal is weak. The best location for a TV aerial is always the roof of the house and thus an outdoor aerial is most ideal. However, there are instances when this might not be possible, such as installation difficulties resulting from planning restrictions on outdoor aerials or the absence of a chimney on the house, or the user living in multi-level flats. Hence, the need for indoor TV aerials. Though much weaker in signal strength than the outdoor aerials, indoor aerials are effective when chosen with care and thought. Consumers should not place indoor TV aerials in areas with weak signals as only strong signals can overcome the indoor aerial's inadequacies.
Types of Indoor TV Aerial
Indoor TV aerials are broadly classified into two types, depending on the number of directions the aerial focuses on at any one given time. These are directional and multi-directional aerials with distinctive examples of each.
Directional Indoor TV Aerials
Directional or omni-directional aerials are designed to receive radio waves or signals from a single direction at a time. Since the focus is on one direction, they provide strong signal reception even from distant broadcasting stations. To receive different channels, they require frequent calibration. The most common examples of directional indoor TV aerials are dipoles and loop aerials.
Dipole Aerial: Also known as 'rabbit ears', dipole aerials are essentially two conductors or poles with a space in between, the outward angle of the poles giving them a rabbit-ears look. They are adjustable in length and angle and use VHF (Very High Frequency) range. There are also combo aerials of both rabbit ears and loop with both VHF and UHF bandwidths.
Loop Aerial: Loop aerials with the circular metal loops or bowtie shape are more effective and use the UHF (Ultra High Frequency) wavelengths. Most loop aerials are combined with monopole and dipole aerials to increase the bandwidth coverage.
Multi-directional Indoor TV Aerials
Multi-directional aerials are designed to receive radio waves or signals from many directions simultaneously. Since they are focused in more than one direction, the signal strength is weaker than that of the directional aerials; however, they do not need constant adjustments and can work horizontally or vertically. The most common type of multi-directional aerial is the panel or flat aerial..
Panel Aerials
These aerials are flat, thin, and lightweight, with loops and aerial folded into a panel. It is easy to adjust both horizontally and vertically. Unlike many other aerials, it does not stick out like a sore thumb because of its shape; moreover, some have mounting options for those hard-to-reach spots with the best broadcast signals.
| Type of Indoor TV Aerial | Features |
| --- | --- |
| Directional | Receives signals from one direction; stronger signal; frequent changing for different channels; examples include rabbit ears and loop aerials or combination of both |
| Multi-directional | Receives signals from multiple directions; weaker signal; requires minor adjustments; examples include panel or flat aerial |
Indoor TV Aerial Signal Amplifiers
Signal amplifiers offer a slight increase in the chance of picking up weak signals, although they sometimes interfere with the picture quality. They use electricity and are good for areas of poor reception. Though the downside is that a signal amplifier must be compatible with the type of TV a person owns, this problem is easily resolved with the use of adapters. The main features to look for when using an amplifier are gain control, cable length, and adapter. Since an amplifier magnifies or intensifies a signal no matter the quality, a bad signal is still an amplified bad signal while a good signal is enhanced.
Gain Control
Gain is the aerial's ability to receive or pick up signals; therefore, the higher the gain of an aerial, the better it is able to work with low-signal strengths. Gain control is a feature that lets a user fine-tune the signal amplifier for high gain.
Cable Length
Sometimes the best reception spot might be a little away from the TV set, so buyers should consider the length of the cable when shopping for aerials, in order to eliminate the need for extension cables.
Adapter
To buy an indoor TV aerial, one must either look at those that connect to their type of TV without any problems or opt to use adapters. A 12-volt DC adapter is useful when away from home, for example, on a boat.
In-house Reception
In-house reception is the aerial's ability to pick up signals and frequencies of different strengths in domestic environments. The most ideal indoor TV aerial is the wide-band,, with excellent in-house reception and receiving signals on all frequencies. Users find the best spot for good picture and sound quality through trial and error, moving the aerial around until they settle on the 'reception hotspots'. It is important for users to angle the aerial vertically or horizontally to match their local transmitter station.
Location
For an indoor TV aerial to work well, the user must be close to the local transmitting station, no farther than 20 miles. The location of the aerial within the home is also important because it is affected by the house's construction materials, appliances, and furniture.
Interference
Even with a strong signal, interference from tall trees, buildings, fluorescent indoor lighting, electronic and audio devices, power tools, and even the TV set, might still affect reception. The interference is usually in the form of the picture freezing or blocking, popping sounds, and total loss of service.
How to Buy an Indoor TV Aerial on eBay
Start your search on the eBay homepage using keywords such as 'indoor TV aerials' or a specific brand or type of signal received if you know what to look for. You can then narrow down results using the different filters available: for example, with the condition of the aerial, you have the options 'New&', 'Manufacturer Refurbished&', 'Seller Refurbished', 'Used', or 'For Parts or not Working'. Take the time to read through the seller's description on the items that interest you, especially the aerial's specifications. If the indoor aerial matches your needs, you can take it a step further and look at the design style for something that matches your decor.
Buying an item is simple with eBay&'s fast and secure payment methods and some local sellers offering free shipping on specific items. Once the indoor aerial arrives, look over it to see if it matches the seller's description. Remember to check for the CE mark on the aerial as it guarantees that the aerial was manufactured in compliance with all applicable safety and quality European Directives. Finally, it's a good idea to leave feedback on your experience with the seller.
Conclusion
Location is a critical aspect in the performance of an indoor TV aerial as even the priciest aerial on the market do not offer much with a feeble signal strength and reception. However, it is the aerial quality that determines protection from interference and picture quality; thus, buying an indoor TV aerial should be done by well-informed consumers who understand what is important and how it all works. Knowing about reception and using information supplied by broadcasting stations to find the nearest transmitter in their location can solve most TV aerial headaches plaguing users. eBay consumers usually shop for indoor TV aerials for new or other TV sets in their homes, to replace aerials that have suffered much wear and tear, or to upgrade to another if what they have is inadequate. Many find that a wideband aerial that covers all frequencies is the best choice even after the digital UK switchover.