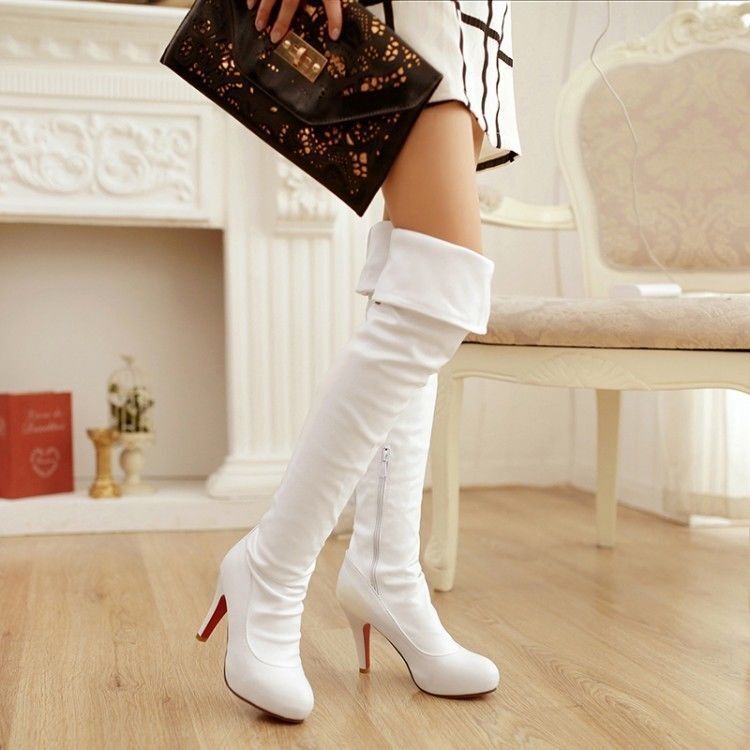 Over-the-knee boots are very tall boots that extend far over your knees and make a bold fashion statement. Finding sophisticated and chic boots can be somewhat difficult because creating outfits for such bold boots is challenging. However, if you consider your purchase carefully, you can determine which over-the-knee boots to select to rock your outfits.
Find Your Colour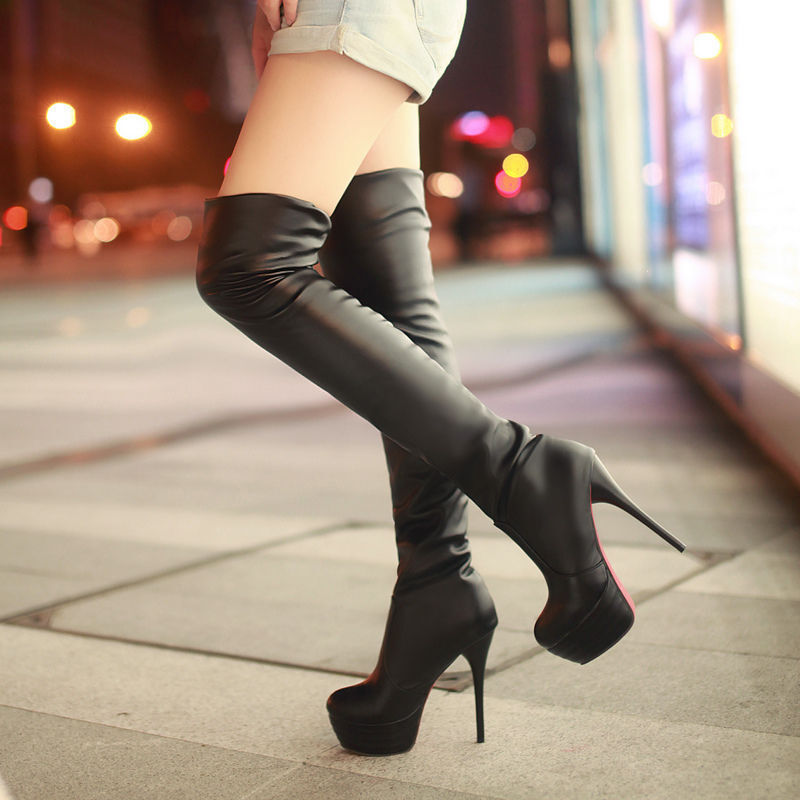 Neutral colours are the best option if you want to pair the boots with a variety of outfits. Opt for black, grey, chocolate, or tan if you prefer conservative boots. Remember that the boots themselves already have quite a provocative look, so choosing a neutral colour can help to tune them down a bit. However, you could also pick a bold colour and pair the boots with neutral clothing tones. Try red if you are daring enough to wear bold colours, but bear in mind that people will look.
Find the Appropriate Heel Height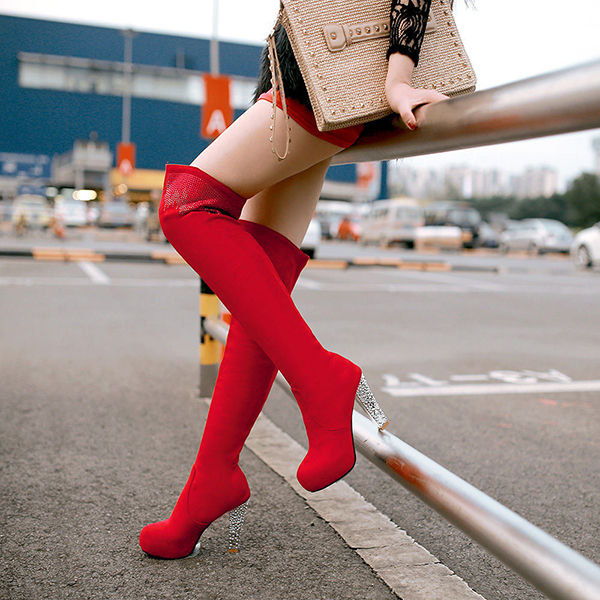 Like all other boot styles, boots that stretch over the knees are available with different heel heights. You can find flat boots as well as boots of various heights all the way up to stiletto heels. Choose the heel height that feels comfortable for you. At first, wearing these boots may be somewhat difficult, so be sure the heel height is comfortable to reduce the initial stress that comes with wearing them. Keep in mind that these boots restrict the range of motion of the knee. You can opt for a medium wedge heel, which is perfect for office and everyday use.
Finding the Right Size
Finding the right boot size is essential if you want to feel comfortable when wearing them. Tight boots can cause discomfort and blisters, while boots that are too large are difficult to walk in and can result in falling. You also need to consider the boot width. Width does not just apply to the foot size, as you might need a pair with wider calf to accommodate your calf muscles. This way, the boots are easier to slide over your legs as you put them on. Over longer periods of wearing them, too tight knee high boots can also constrict your blood circulation and feel quite uncomfortable.
Finding Boots for Your Outfit
When purchasing a pair of thigh high boots, consider what you will wear with them. Choose more sophisticated boots if you plan to wear them with clothing that has vibrant colours or pick a bolder pair if you want to pair them with conservative clothing.