When out in the woods camping or hiking, having quick meals available that provide solid nutrition and adequate calories is a must. For many outdoorsmen, the use of army rations or similarly designed ration kits make packing and transportation camping food simple. However, since only actual soldiers, and generally only those in combat, receive authentic field ration kits, civilians must create their own. To do this, users must consider a number of factors such as calorie count, storage, and dietary needs and preferences.
Calories in Standard Army Rations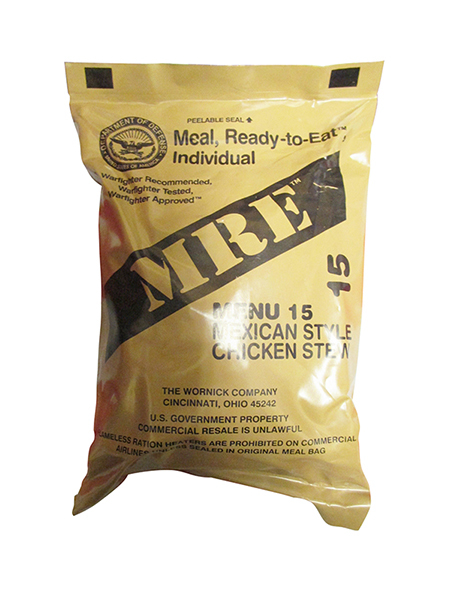 In the British Army, the standard ration is the Operational Ration Pack, General Purpose. It has enough food, calorie-wise, to sustain a soldier in combat for 24 hours. This means each pack contains approximately 4,000 calories, far more than a standard diet. The military deems this an appropriate amount of food for an adult on his feet all day, expending energy. When packing your own ration kits, considering the amount of expended energy in terms of hiking distance, pace, and rest periods is essential to avoid overeating as well as consuming too much of the wrong types of foods. Indeed, standard MREs, or meals, ready-to-eat, the common ration in the U.S. Army, average 52 grams of fat per serving and an extremely high sodium content to account for sweating.
How to Store and Transport Rations
Traditional British Army ration packs come in cardboard boxes which contain all necessary meals and snacks for one day or 24 hours. Within the box, each meal comes in an individually packaged container or pouch. Depending on the type of meal it is, you may need to add hot water, boil in the bag, or otherwise mix the contents in order to reconstitute the food. It is possible to buy such prepackaged meal rations, either the pouches or ration packs, as well as complete boxes similar to those the soldiers use. Consider following basic ration-ready recipes and then use a vacuum food sealer to make your own rations that are ready for transport.
Traditional Ration Kit Contents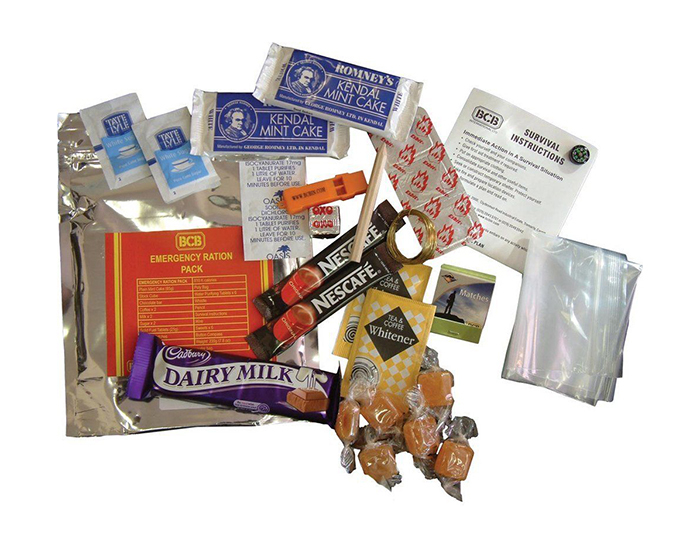 The final consideration you need to make when creating your own ration kits is what types of foods you want. A typical 24-hour ration pack contains:
Breakfast
Main meal
Midday snack
Oatmeal block
Fruit biscuits
Brown biscuits
Sachet of soup
Jam or yeast extract
Chocolate or boiled sweets
Many ration packs also include other important, meal-related provisions such as water purification tablets, chewing gum, and tissues or napkins.
What to Put in Your Ration Kits
It is also important to note that within the military, there are several variations of meals which include options such as vegetarian, kosher/religious, and climate-specific choices. When designing your own ration kits, using this basic map along with personal food preferences or limitations helps ensure you have access to food that is not only properly formulated for nutrition, but which you like and can eat.