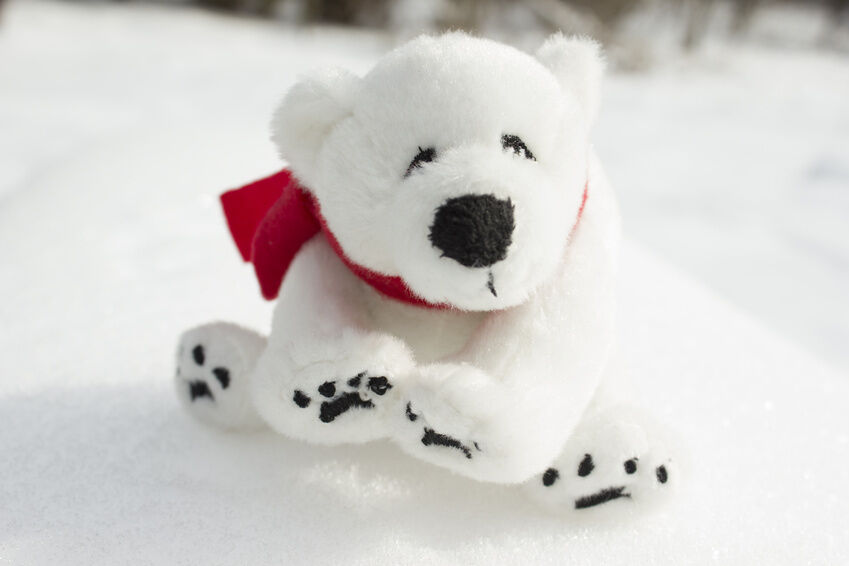 Presenting a teddy bear to a loved one is a commonplace thing, but it is rare to give someone a stuffed toy that you made yourself. Stuffed polar bears are simple toys, but making one by hand requires some creativity and planning. To create a one-of-a-kind gift, put your sewing skills to work and give a traditional toy your own personal touch.
Selecting the Material for Your Stuffed Polar Bear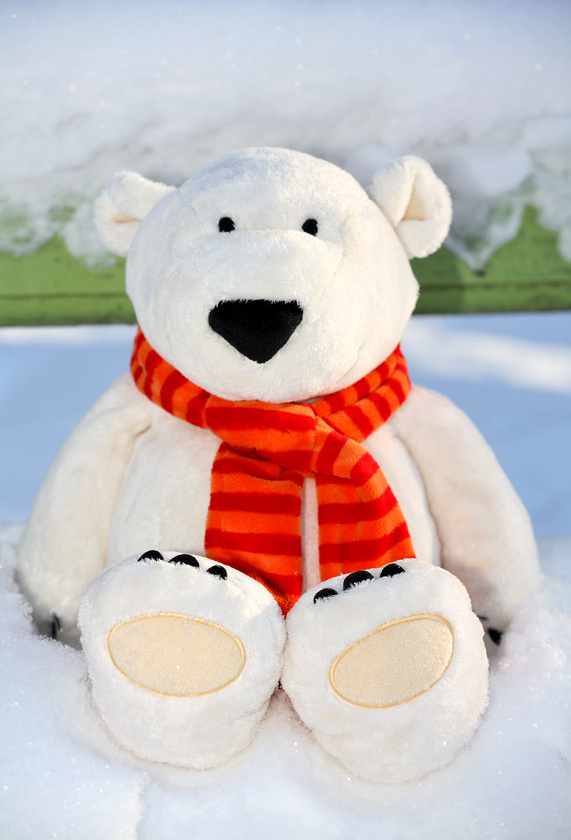 Choosing the right material is the first and the most important step in making a stuffed polar bear. Consider not only how much the material costs, but also its softness and durability. Commonly used materials for making stuffed bears include fleece, plush, terry cloth, and cotton. Though plush and fleece may be difficult to tell apart because they are very similar polyester materials, remember that plush is somewhat softer than fleece. Terry cloth has loops and is very durable and easy to wash, so it is ideal for soft toys made for the youngest of children. Keep in mind that if you make a polar bear using any kind of white material, it may be extremely difficult to keep it clean. Instead of white, consider a colour less likely to show stains or discolouration as the material ages.
Designing Your Stuffed Polar Bear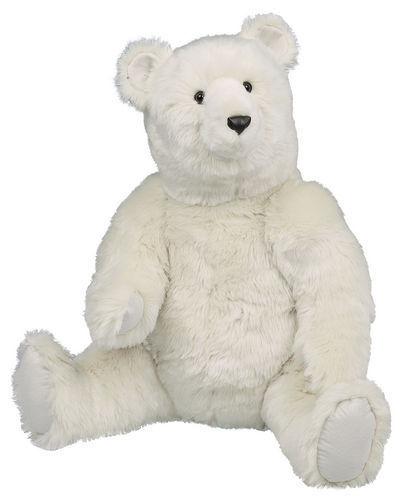 You can make your stuffed polar bear design as simple or as complex as you wish, using a pre-made pattern or one of your own. Feel free to play and be as creative as you want, and remember that when it comes to design, your only limit is your skill with a needle and a sewing machine. You can make your bear as small as a keychain or as large as a real polar bear. If your bear is a gift for an adult, you do not have to worry about durability or any small detachable parts. To make a child's toy a little more realistic, add some creative details to the bear's face. Big buttons make great eyes, and a soft handkerchief can serve as the bear's necktie. To avoid a possible choking hazard, be sure to secure any removable pieces by stitching or tying them to the fabric.
Stuffing Your Polar Bear
Good stuffing is what makes a truly great stuffed polar bear. Squeezing a stuffed animal is half the fun of playing with it. As with the outside material, there are many different options for the stuffing. The key is to remember that no one wants to hug a hard, lumpy, or uneven toy. Cotton, the most popular option, is soft, easy to work with, and relatively inexpensive to buy. Just remember that you must make sure to fill the toy completely and evenly, or the bear may lose its shape rather quickly. You can also consider stuffing the toy with polyester batting, plastic pellets, or straw.