Packing for a camping emergency requires preparation for events that hopefully never occur. However, when travelling in a group or as a family, it is important to have an emergency plan and supplies for the unexpected. If group members get lost, hurt, or caught in a natural disaster, emergency supplies such as shelter and signalling equipment are critical.
Emergency Signalling and Communications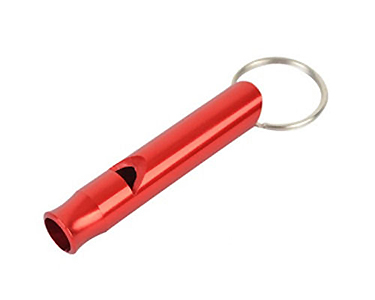 Other people should always be aware of the planned locations of campers and the expected durations of their trips. This is fundamental non-emergency communication that could end up becoming the only form of emergency communication possible. For the campers, every group member should carry a signal whistle. Three loud blows is a distress call, and two blows in response means that someone nearby heard it. A camp safety kit should contain an unbreakable plastic or metal signal mirror capable of flashing a beam for 2 km or farther.
Safety Products for Emergencies

Water is the greatest need on a camping trip. Those who caravan should always pack much more water than they think is necessary. Backpackers who need to limit the weight they carry can take a good supply of water purification tablets instead. These tablets make natural water sources safe to drink. Medical supplies are also important, and campers should have plenty of regularly used medicines on hand along with first aid kits in waterproof bags or boxes for basic health emergencies. Kits should contain general supplies like first aid plasters, cold packs, antiseptic wipes and creams, scissors, tweezers, stretch bandages for sprains, and other essentials. Those camping in caravans should have room for large first aid kits. A small survival kit with fire starting and fishing gear, a lamp, a compass, and a knife is also a necessity.
Finding and Making Emergency Shelter
The simplest emergency shelter is an emergency blanket of silver Mylar foil. These blankets fold into small weatherproof pouches and are extremely lightweight. They provide campers with warmth in cold weather or act as a solar shield on blistering hot days. Emergency tents are generally lightweight and provide protection from the weather and elements. Some just cover a camper and his or her sleeping bag and kit, but they quickly warm up with body heat and repel rain. Larger tents slide over utility rope fastened between trees and give campers more space, but they are not as protective. They pair well with survival blankets for protection.