A comfortable and functional campervan interior design allows travellers to go further in their campervan and enjoy the trip more. The planning stage of creating such an interior involves considerations like the number of passengers, necessary kitchen appliances, bed design, campervan storage, and bathroom facilities.
Number of Passengers
The number of passengers determines the primary seating arrangements for when the vehicle is in motion. UK law requires seat belts that meet with the latest European standards on the primary seats. Seats without three-point seat belts are for use only when the vehicle is stationary. Although no law dictates seat direction, the government recommends forward- and rear-facing seats because seat belts are not as effective on side-facing seats. Seat belts often need professional installation, and this is something to budget for when buying seats.
Kitchen Needs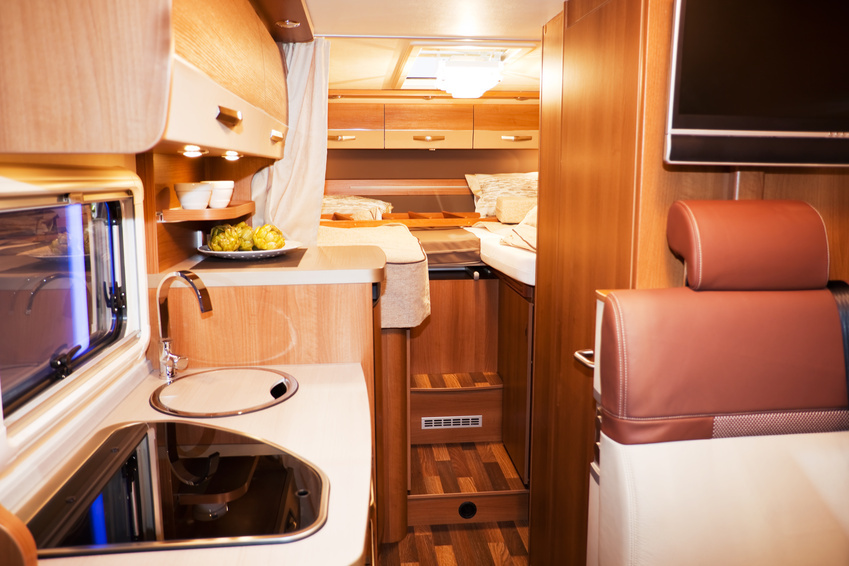 Kitchens in campervans can range from a simple stove and countertop to a full-fledged stove-fridge-sink combination with built-in ovens and grills. Propane is a common fuel for campervan kitchens, but not the only one. Electric stoves and fridges are also an option, although they require a secondary battery. The size of the kitchen area depends mainly on the passengers' needs. Naturally, those who cannot do without home-cooked meals should invest a larger space for cooking and eating than those who plan to cook in the van only as a last resort. Lastly, kitchens can be completely removable. This is an excellent solution for vans that only occasionally convert to campervans. However, it is necessary to make sure the van has the necessary vents, outlets, and safety fittings for gas and electricity.
Bed Options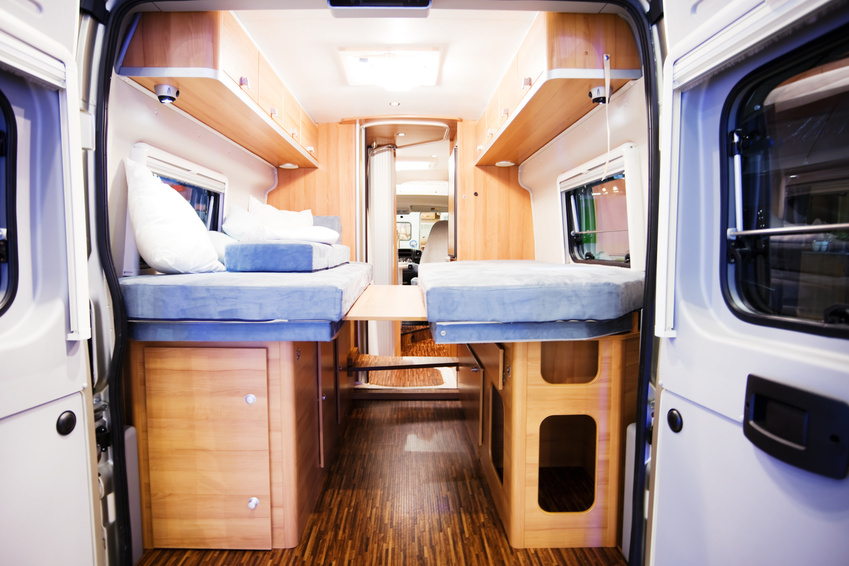 Campervan bunk beds are great space-savers, as are drop-down ceiling beds. Other common options include seats that unfold into beds of various sizes, often called "rock and roll" beds. Besides the comfort of the bed, look for a campervan bed seat design that is easy to pull out and push back in. Some models only require pulling a lever, while others involve more arm strength.
Storage and WC Facilities
Sufficient storage space of the right kind makes it easy to find items when you need them. Clothes, linens, and toiletries are examples of things that should ideally have dedicated spaces in the campervan. Campervans differ widely in the amount of space they dedicate to a bathroom or water closet. The smallest set-up consists of just a small portable toilet that folds down and fits into a storage space or sits in the back of the van. When covered, it can double as a seat or a footrest. Other vans have a larger WC area with privacy screens, sinks, shelves for toiletries, and even a showerhead.