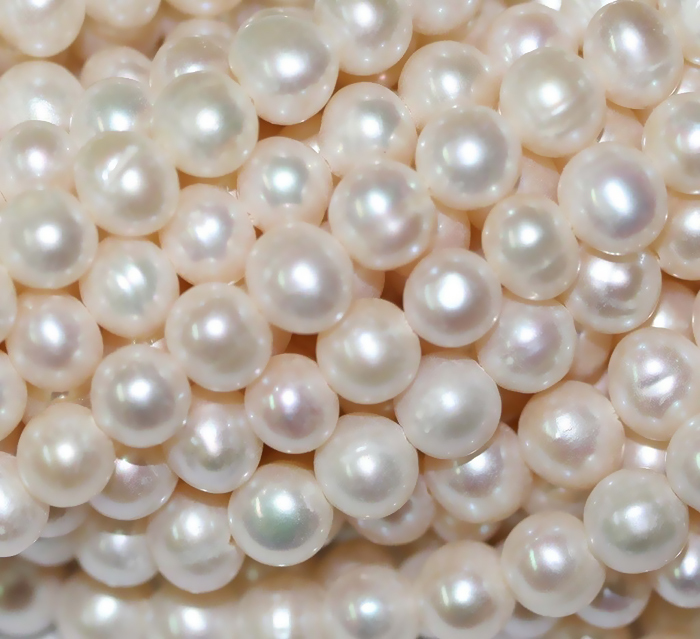 Fresh pearl beads are beads that are created from pearls that are farmed using freshwater mussels. They are convenient for jewellery making as they are available in a wide variety of colours, shapes, sizes, and quality. Before purchasing fresh pearl beads buyers need to consider the purpose for which they are needed, the quantity, size, availability, and most importantly, the quality of the beads.
Fresh vs. Ocean Pearl Beads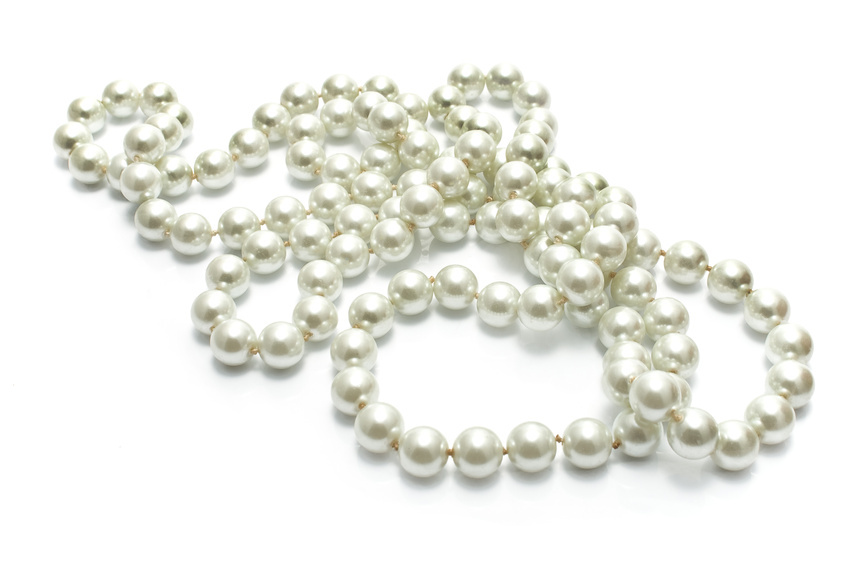 Due to the fact that they are farmed, fresh pearl beads are generally less expensive than ocean pearl beads, although top quality freshwater pearls are just as classy as those grown in oceans. Freshwater pearls are culturally grown and are not the same as artificial pearls although they may be mistaken for such. Ocean, or natural, pearls are very rare and difficult to access, therefore the majority of pearl beads on the market are either fresh or artificial beads.
Fresh Pearl Bead Shapes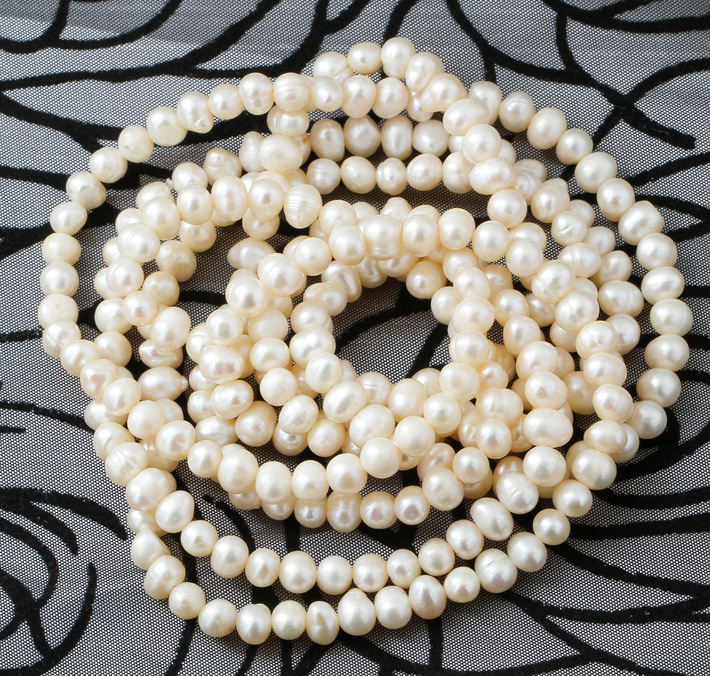 Fresh pearl beads, or freshwater pearl beads, are labeled according to their shapes. Top of the class is the round-shaped pearl beads, followed by the off-round and almost-round freshwater pearls. Pearls labeled 'rice' are oval-shaped, drilled lengthwise and usually smooth. Potato pearls are also oval-shaped; however, they may be either bumpy or smooth and drilled horizontally. Stick pearls are long, thin, and have many surface irregularities. Stick pearls are sometimes referred to as Biwa pearls as pearls from Lake Biwa in Japan were among the first cultured pearls on the market. A nugget is a pearl that is shaped like a pebble, not quite round, square, or oval with a flat side, while a coin pearl is flat, slightly bumpy and may be circular, rectangular, or oval. Finally, Keishi refers to pearls that are formed when an oyster gets rid of a bead nucleus but the pearl continues to grow. Other freshwater pearls are not as popular as those mentioned.
Size, Quality, and Colour of Fresh Pearl Beads
While freshwater pearl beads are not considered in the same class as natural saltwater beads, they can be more durable based on the thickness of the mussel nacre in which it was formed. The thicker the nacre, the more resilient the pearl, and the less likely it is to be chipped or marred. Shoppers should also take into consideration the colours that are associated with fresh pearl beads and buy adequate amounts so as to ensure that they have enough of the same quality, size, and colour to complete their intended designs.
Other Purchasing Considerations
Other factors that should be taken into consideration include the drilling, as this will affect the way the beads are strung; the purpose for which the beads are intended, which should help in determining the type and colour; and the availability should there be need to purchase more. Consumers can also consider faux or glass pearl beads that may be used to complement their designs if the needs arise.