Whether trekking through the snow or mud, nobody wants debris getting inside their boots. Gaiters look like sleeves and go on the outside and then cinch up around the legs to prevent anything from getting into your shoes. Manufacturers make them for all applications, including walking gaiters for trails or gaiters for skiing. They vary in construction based on the shape, amount of coverage, and materials.
Gaiter Features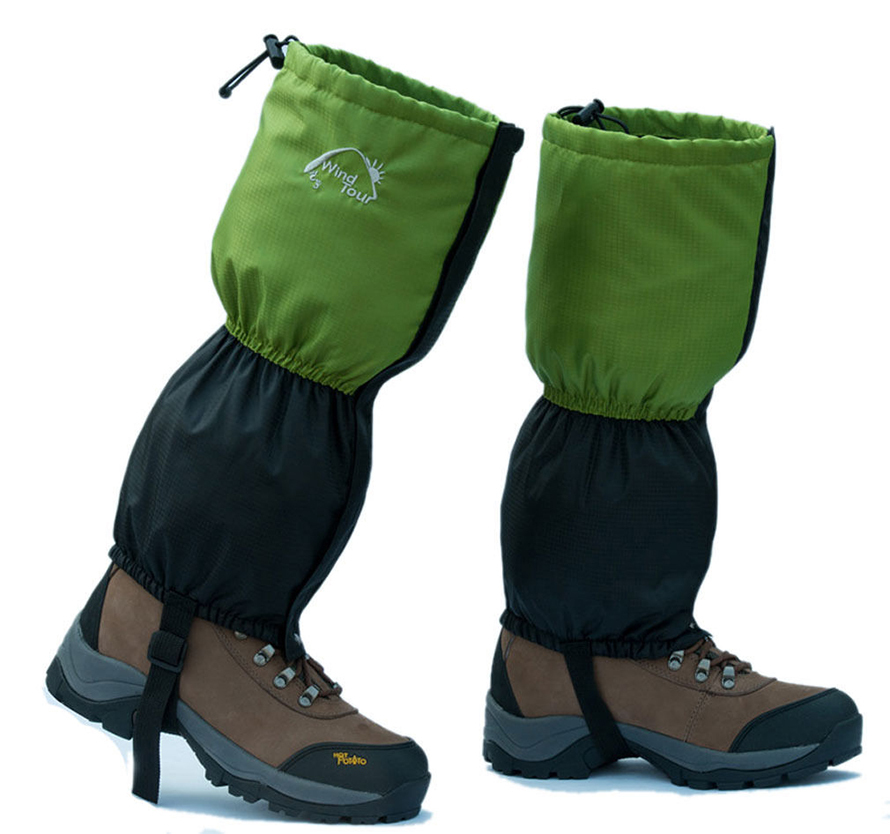 Gaiters sport a number of features depending on the activity they are designed for. Regardless of the design, check out the top enclosure to make sure the fabric seals tightly around the legs. Most feature a drawcord or have a Velcro strap that tightens the opening and then secures in place. Avoid laces since they can fall out and get lost or come undone. Since gaiters are usually made out of non-stretch materials, they can be a challenge to get on. Look for gaiters with an entry system. Basically, the whole front of the gaiter opens up to make them easier to access, but make sure the openings seal tightly. Gaiters also attach to the shoes in different ways. Some just cinch around the boots, while others have lace hooks and instep straps to keep them secured.
Gaiter Materials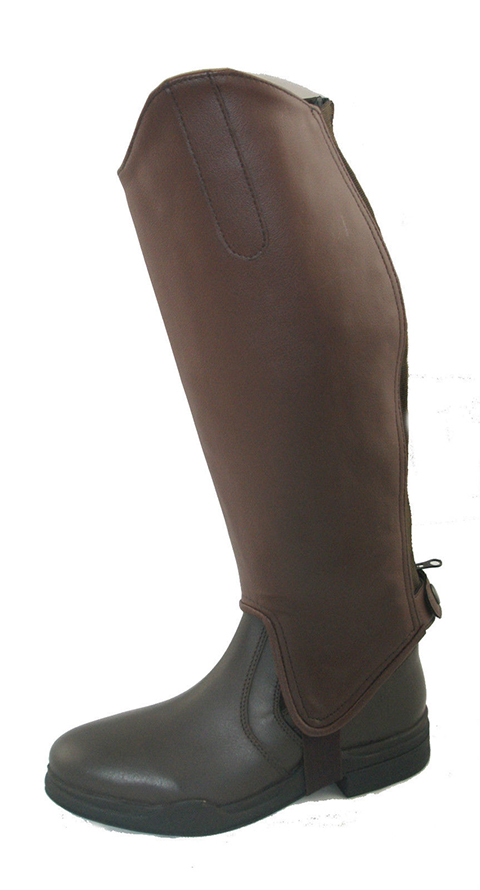 No one material stands out as the best because they are each ideal for different applications. For example, leather gaiters help insulate the feet as well as keep them dry, but they would be far too warm to wear on a summer hike. Instead, they work best for hunting and skiing. Gore-Tex gaiters also work great in the snow and on summer hikes. The material is not only lightweight, but waterproof, windproof, and breathable. Condura nylon is a tough material that many manufacturers use on the lower portion of the gaiters because it is abrasion resistant. Coated nylon on the other hand is light and water resistant, while Schoeller fabric is stretchy and offers a degree of protection against the weather.
Types of Gaiters
Typically, gaiters feature either a high cut or a low cut. High gaiters can reach as far up as the knees, giving the person even more protection from the weather. They work well in the snow as well as in areas with tall grass or bushes. Low gaiters only keep debris from entering the boots and may offer a bit of protection from wet conditions. Low cut designs are often called walking boot gaiters because they are designed for less strenuous activities that do not require high amounts of protection. However, there are waterproof walking boot gaiters as well. Be aware that some gaiters only work with particular boots. Manufacturers often design specialty boots and then make gaiters that clip to the boots, thereby providing the perfect fit.