Glass wardrobes conveniently hold and display clothing. Both stylish and practical, this bedroom furniture protects personal belongings from dust, while allowing for easy content viewing. They differ significantly in size, shape, and interior organizational design.
Types of Glass Wardrobes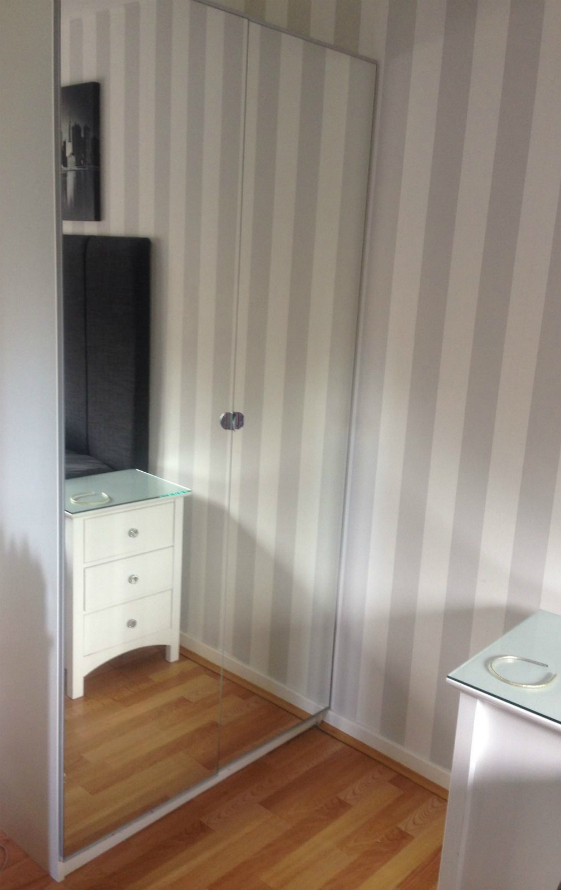 While type is ultimately a matter of personal preference, take into account the amount of available room space as well as the decor style you are going for. Some glass wardrobes are minimalistic in design. Wardrobes constructed of transparent glass allow you to easily see and manage your clothes. On the downside, they can be tiresome to care for, as they tend to accumulate fingerprints and dust quickly. Still, others glass wardrobes may be etched, tinted, stained, frosted, or painted to better fit the theme of a room. These glass wardrobes generally conceal the contents, perfect for those looking to hide disorganised piles of clothes. Bedroom wardrobes with mirrors are also popular, as they can make a room feel bigger, helping to open up small bedroom spaces, while providing a full-length mirror. For optimal protection against shattering, look for manufacturers that use tempered safety glass.
Door Fixtures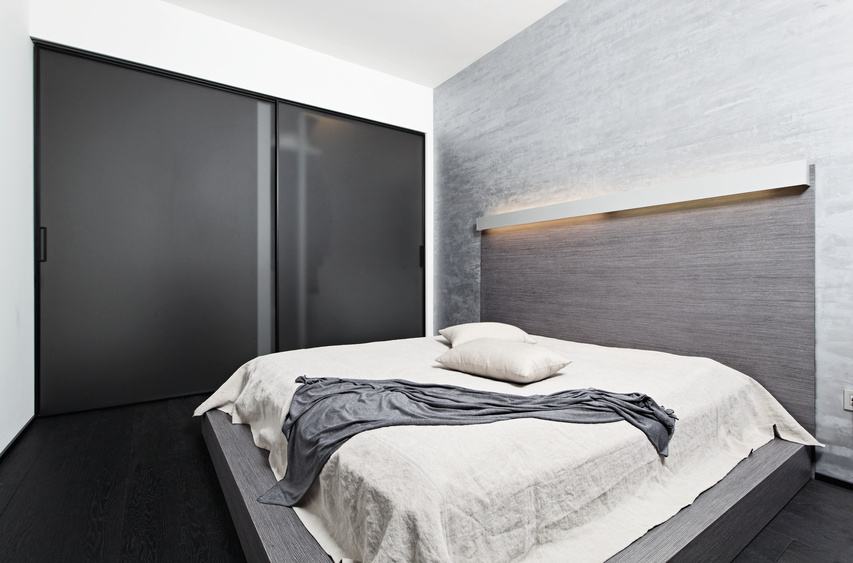 Glass wardrobe doors may be either hinged or sliding. Hinged doors are common and easy to install; they open outwards and are often mounted with hooks for convenient accessory placement. Conversely, bedroom wardrobes with sliding doors prove more practical for small rooms.
Size
The bedroom wardrobe should not only comfortably accommodate your clothes and accessories, but it should also be proportional to the room. A large glass wardrobe overwhelms a small space, while a small bedroom wardrobe may look out of place in a large room.
Material
While some wardrobes feature mostly glass, others are combined with other materials, such as wood, metal, or resin. Wood enhances a glass wardrobe's durability. For the best look, consider a cherry or pine wardrobe. On the other hand, metal and resin offer sleek lines, complementing the minimalist tone of modern bedrooms.
Interior Configuration
Consider what you intend to store when shopping for a glass wardrobe. Some wardrobes feature a simple hanging rod, while others have multiple compartments, shelving space, and pull-out drawers in which you can store shoes, belts, ties, and other accessories. Hanging rods work best in sliding wardrobes, while compartments are best reserved for hinged wardrobes where space is not a huge factor.