With a good cricket bat , a batsman can take his batting to the next level and help his team win. Although skill is extremely important, players should also use a well balanced bat that they can wield efficiently. Some things to consider in a good bat include its size, weight, and the cricketer's playing style. By taking the important criteria into account, cricketers can surely choose the right cricket bat be it from GM or Adidas.

Size of the Cricket Bat

Choosing a bat of the right size is crucial; the bat must suits the player's physical size and strength, just as choosing the right sized helmet or whites. Ideally, the bat should be long enough that the top of its handle reaches the player's thigh, allowing him to stand comfortably with his weight distributed evenly on both feet. Bats for use in official games must also comply with legal specifications.
The Pick-up Index
The pick-up index of a cricket bat depends on the bat's dimensions and weight. Ranging from one to five, this number influences bat control. A bat with a low or light pick-up works well for a "touch" batsman who likes to accurately guide the ball in the direction he wants. On the other hand, a bat with a heavy pick-up is great for hitting the ball with maximum force.
The Material of the Cricket Bat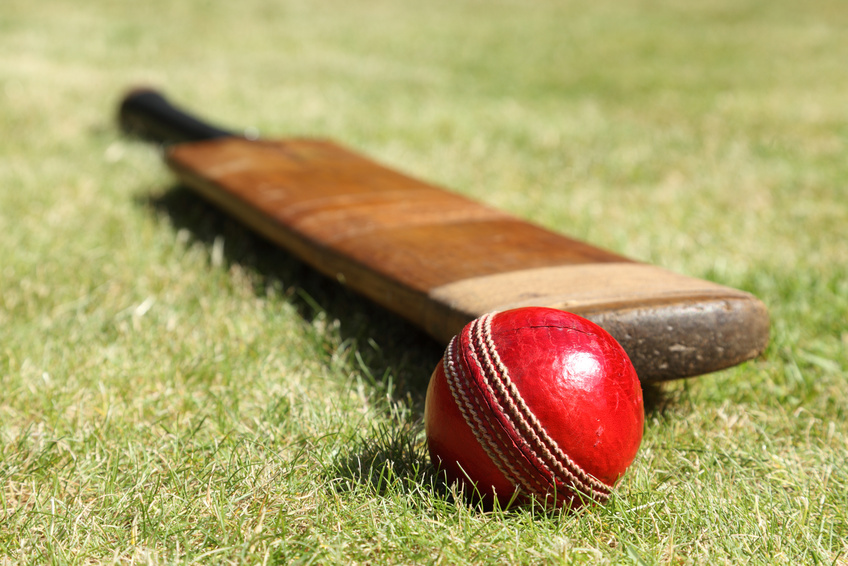 Cricket bats are typically made of willow as the fibrous wood can effectively strike an oncoming ball. English willow is widely preferred by serious players thanks to its high performance. Kashmir willow is more affordable but does not feel as good in the hands as its English counterpart, particularly when hitting a ball. While willow is the standard material of cricket bats, some manufacturers do insert carbon fibre or titanium into the bat's handle to reduce its weight and generate extra power in a shot.

Willow Grade
Willow grade refers to the quality of the wood. This grade runs from grade 1+ being the highest, to grade 4. A top grade blade has unbleached wood, straight and even grains with minimal discolouration or marking on the face, and looks the cleanest. These bats are usually used by professionals. A grade 4 blade generally is bleached with some discolouration.

Other Features to Consider
With the numerous variations in cricket bat design, a player can have extra design features. A bat with a covered face has a protective coating that prevents moisture absorption and help the bat last longer. The number of grains on the bat is another consideration. Those with a low number of grains, such as six, tend to be softer than a 10-grained bat. However, fewer grains is not bad as there are premium bats with few grains. Buyers can also accessorise their bat by getting a handle grip to increase their comfort when batting, or decorate it with stickers.