No other hand tool does a better job of driving a nail than a hammer. However, for a job that requires driving myriad nails within a short period, carpenters turn to a nail gun to get the job done right. Although professional carpenters understand the nuances of the power tool, most amateur carpenters need a refresher course on what to consider when purchasing a nail gun.
Two Types of Nail Guns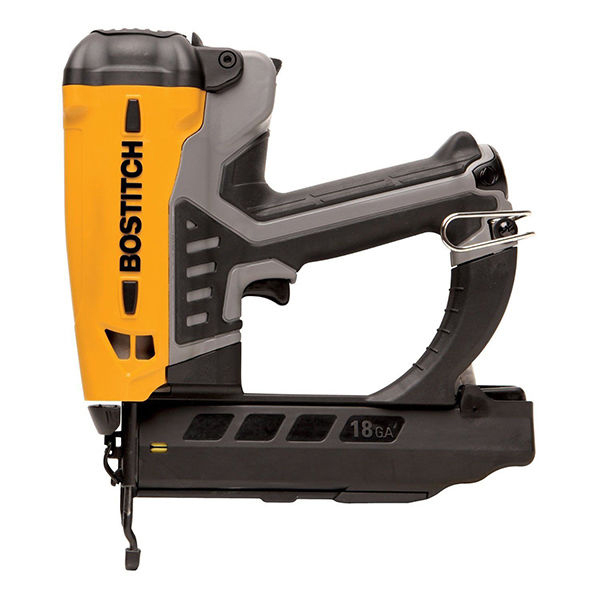 The two types of nail guns differ mostly because of the magazine style and the type of nails pounded. Stick-style nail guns pound collated nails held together by strips of paper, plastic, or thin wire. The group of secured nails comprise a long stick that carpenters slide into the nail gun magazine. Nail sticks range in size from 50 to 100 centimetres. Coil-style nail guns operate on nails joined together by flexible wires. Carpenters store the nails in a round magazine within the nail gun. The magazine loads up to 300 nails at a time for rapid succession firing.
Corded vs. Cordless Nail Guns
Although corded and cordless nail guns drive nails into a wide variety of surfaces, differences between the two nail guns include power source, driving speeds, and portability. Cordless nail guns receive power via flammable gas, instead of compressed air that powers corded nail guns. Most contemporary cordless nail guns drive nails as fast as the rate of corded nail guns, but some high-end corded electric nail guns deliver the best nail-sinking speeds. For portability, nothing beats the flexibility a cordless nail gun provides carpenters, especially those who work in tight spaces.

Comfort in Use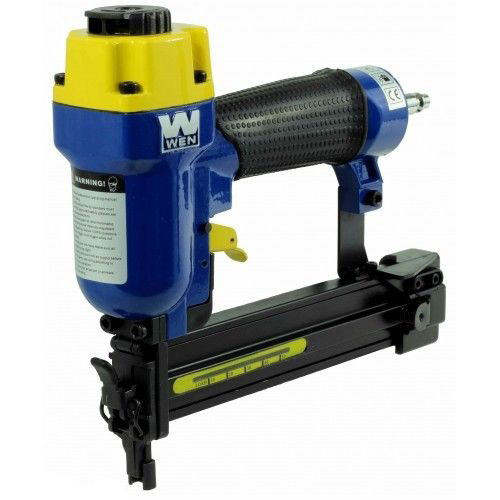 Nail guns take some of the physical stress out of pounding nails during an elaborate home improvement project. Yet, nail guns weigh more than a hammer and can cause pain to the wrists and hands. One of the keys to finding the right air nail gun for a home improvement project involves handling several different size nail guns until one feels comfortable in the hand for a prolonged period. Another comfort factor to consider is the vibration of a nail gun. Moreover, a nail gun trigger should offer little resistance to squeeze.

Nail Gun Safety
Nail guns pose a number of safety hazards, with the unexpected shooting of nails leading the list. Professional carpenters shop for nail guns that include features that prevent inadvertent nails shooting, including an automatic safety release that idles the nail gun after a designated amount of time. Professional grade nail guns typically include highly durable plastic guards that confine driven nails to a targeted area. DIYers who need a nail gun for a home improvement project should only consider a nail gun that comes with detailed power tool safety instructions.