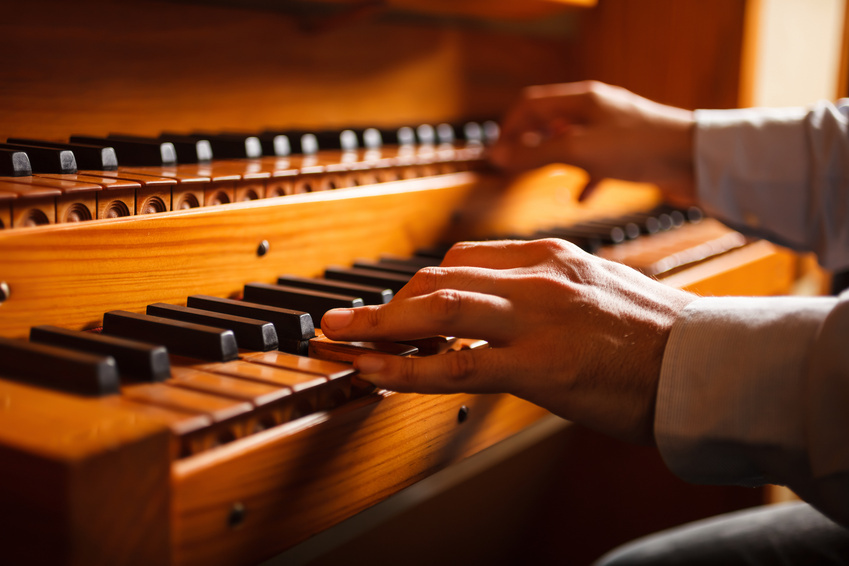 Organs are versatile instruments used in many types of music. They are also common features in churches. There are many types of organs available. Before purchasing an organ, buyers should consider a number of options, including whether it is acoustic or electric instrument, its size, condition, and brand.
Acoustic and Electric Organs
Acoustic organs are the classic style. They are more common in churches and many listeners feel that they offer a more natural sound than electric versions. Electric organs require a power source, it is easy to adjust their volume, and they are typically more compact. They never need to be tuned, whereas acoustic organs require regular tuning in order to sound their best. For buyers that would like to record music, many electric organs have ports to connect directly to a computer.
Sizes of Organs

Organ sizes vary widely; some models of acoustic pipe organs and reed organs are extremely large and occupy a whole wall as a decorative piece, in addition to a functional instrument. Most electric organs are roughly the size of an upright piano, although some have large built-in speakers. There are also portable organs, which are relatively small, so they do not contain the full range of keys. When choosing an organ, buyers should consider the size of the room and whether the instrument is a large centrepiece or simply an accent.
Condition of Organs

Before purchasing a new or used organ, buyers should ensure that all the keys work. They should also look at the overall construction of the organ and check that the legs are stable. Finally, buyers should look for any surface defects, such as scratches, dents, or chipped paint.
Brands of Organs
Organs made by well-known companies are typically more expensive, but they often have a higher sound quality. One of the most popular brands of organs is Hammond. Hammond organs have a sturdy build and are made from high quality wood. Yamaha organs are also popular because of their clear, crisp sound. Technics makes many models of electric organs, each with detailed controls.