Using manual techniques, Venetian glass artists create beautiful, unique Murano glass beads with a variety of designs. You can find many of these beads on eBay. Murano glass beads are suitable for creating numerous beadwork items, including jewellery, ornaments, and trinkets. Besides a supply of beads, beadworking requires some basic equipment and of course, creativity.
Murano Glass Bead Jewellery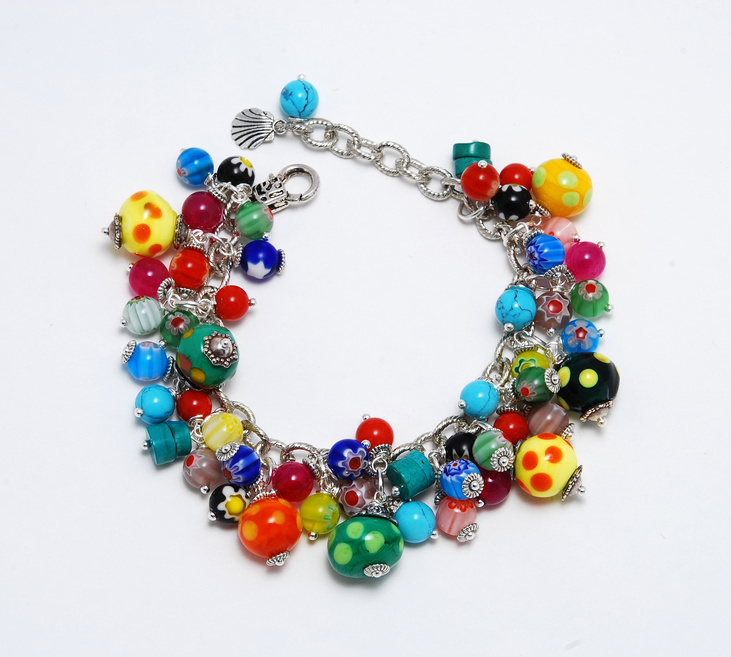 Murano glass beads come in a plethora of designs that includes aventurine, which is a type of glass with threads of gold, milk glass or lattimo, enamelled glass or smalto, multicoloured glass or millefiori, and imitation gems. This variety makes these beads ideal for jewellery making. You can create necklaces, chokers, bracelets, earrings, and rings, and these breads are popular additions to Pandora bracelets. Choose unusual designs for statement pieces or use a shaped bead as a pendant or trinket. Murano lampwork beads come in intricate delicate designs including flowered beads, animal beads, and fish beads.
Murano Glass Bead Ornaments
Murano glass beads are perfect for creating elegant Christmas tree ornaments and decorative items. Use silver and gold or silver and white beads to craft beautiful snowflake ornaments. Red and green as well as other traditional Christmas colours also make gorgeous ornaments. You can match the colour of ornaments to that of a table setting or other tree decorations, or create festive table centrepieces, napkin rings, and vases of your own. Fortunately, beadworkers can show off their skills throughout the year with a variety of other decorative items. These include suncatchers and beaded candle holders. The jewelled look of transparent Murano beads makes them ideal for projects that involve light. Choose brightly coloured pieces to create dazzling suncatchers or softer colours to set the mood with intricate beaded candleholders.
Murano Glass Bead Trinkets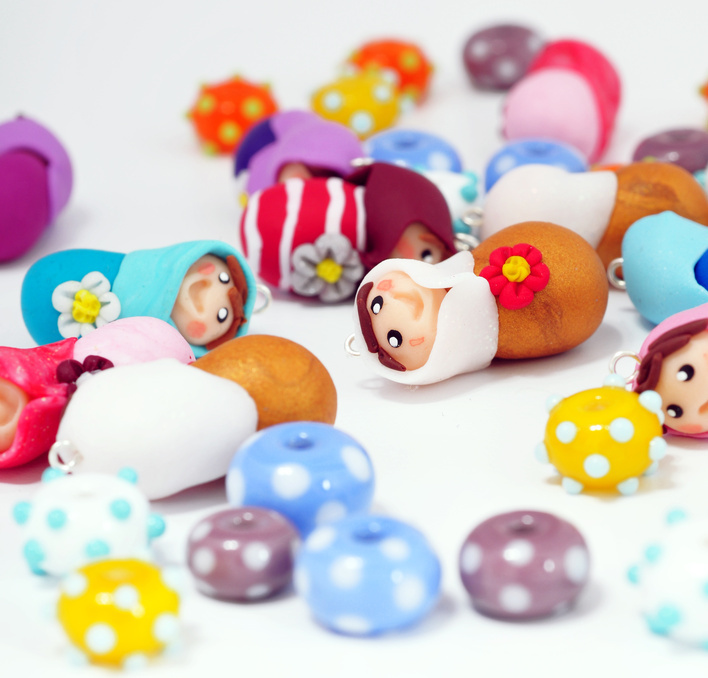 Murano glass beads are an excellent choice for creating trinkets for friends and family. Use the beads with ribbon or fabric to make decorative bookmarks, or use different beads with a similar theme, such as sea creatures, to create wine finders or glass identification tags. These beads, especially Murano glass charms, make great zip pulls, mobile phone charms, key holders, and eyeglass holders.